The single-use battery powers many household items, from kitchen appliances to portable devices like cameras, CD players, and torches. The battery is available in lithium and alkaline varieties. The
alkaline battery
functions based on the reaction between zinc and manganese. A lithium battery is a disposable or single-use battery that has lithium metal or lithium compounds as an anode.
Lithium batteries
have a high charge density or longer life compared with alkaline batteries. Lithium batteries are more expensive due to their longer life, and manufacturers recommend them for use in high-drain electronic equipment. Alkaline batteries perform well in moderate-drain devices, such as TV remotes. There are many brands of single-use batteries, yet some stand out as top performers.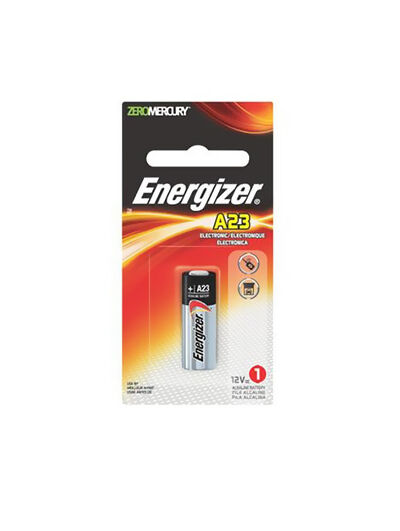 The Energizer lithium battery is a top performer single-use lithium battery in devices that rely on lots of power, such as digital cameras or remote-controlled toys. The Energizer manufactures two models of lithium single-use battery, the Energizer Ultimate Lithium and the Energizer Ultra Plus. The Energizer Ultimate Lithium battery has 11 times longer battery life in digital still cameras than alkaline batteries, and has 15-year storage life. The Ultimate weighs one third less than standard alkaline batteries. The battery has stable performance in extreme temperatures, performing well in temperatures from minus 40 degrees Celsius to plus 60 degrees Celsius. The Energizer Ultra Plus has a 10-year shelf life thanks to its PowerSeal technology. It is available in AA, AAA, 9V, C, and D formats.
---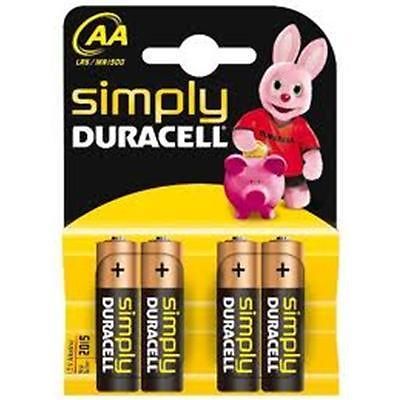 Duracell single-use batteries come in three models, the Simply Duracell, Duracell Plus Power, and the Duracell Ultra Power. All models score high marks with consumers for alkaline batteries. Duracell Simply is an affordable battery that consumers can use for powering low-drain devices, such as remote controls, radios, or clocks. The Duracell Plus Power batteries offer longer power than Simply, so buyers can use them to power higher-drain devices, such as CD players, torches, or electric toothbrushes. Duracell Ultra Power uses higher quality, purer materials to deliver more power in high-drain devices such as digital cameras, photo flashes, cordless shavers, portable game consoles, and toys. It combines this technology with the Powercheck feature, which allows consumers to estimate how much power remains in the battery at any time.
---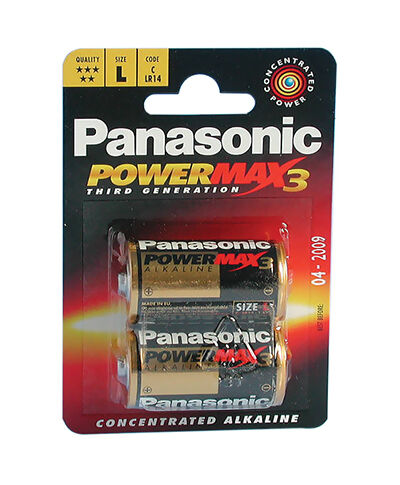 The Panasonic Evolta is a top single-use alkaline battery. Panasonic uses high-reactivity materials in the Evolta model alkaline battery. These materials include a high-purity manganese and a titanium additive. Compared with Panasonic standard alkaline battery line, Panasonic's Evolta has a higher density filling. The filling density is uniform, allowing for higher performance. The Panasonic Evolta has an improved gasket design that results in a higher capacity battery. This 'thin gasket technology' provides greater internal volume for active chemical ingredients. The battery has an ultra-thin can with varying thickness, as well. This all results in a longer lasting battery with a higher degree of performance.
---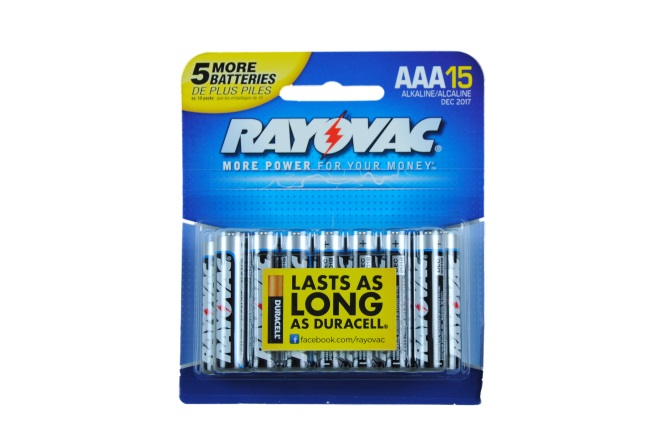 The Rayovac alkaline battery is another top performer. The manufacturer engineered this battery for use in high-drain devices, such as digital cameras, digital audio players, video game controllers, and high-powered toys. It provides high performance at a lower cost than lithium batteries. Rayovac alkaline batteries come in AA and AAA formats.
---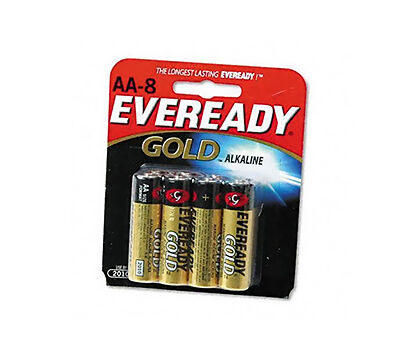 The Eveready Silver model single-use battery gets high marks for performance in the zinc-carbon battery category. It is a good value for good performance in low-drain to medium-drain devices, such as TV remotes, clocks, radios, and low-drain toys. Any battery's performance is variable depending on the specific device and usage of the consumer, yet across the mid-range of device energy consumption, Eveready Silver performs well. It is available in a wide variety of battery formats including AA, AAA, C, and D batteries.
---
How to Buy Single-Use Batteries
If you need single-use batteries for any electronic device, visit eBay to gain access to a wide variety of batteries. The website is easy to use and you can find exactly what you need quickly. To find and buy batteries on eBay, start by entering search terms, such as 'battery' or 'single-use battery' in the search bar on any eBay page. After you receive your results, navigate to specific listings that appeal to you, and evaluate the pictures and description of the items for sale. Consider the feedback rating and delivery fees of the sellers. Since there are so many products on eBay, you might want to compare several battery brands and models before you make a decision to ensure you get the best deal.