A
skirt suit
is a sleek, stylish choice for working women in office environments as well as evening events. Skirt suits come in a great range of styles to complement any body type and match anyone's sense of fashion. One of the biggest differentiators in skirt suits is the type of skirt. Five of the top styles include A-line skirts, pencil skirts, tulip skirts, pleated skirts, and maxi skirts. Each style of suit flatters different body types and has special considerations for choosing one. Buyers should also be aware of general considerations when buying skirt suits. When it comes time to buy skirt suits, clothing retailers and eBay are great places to shop, with a large selection of styles, sizes, and brands, even from designer labels.

---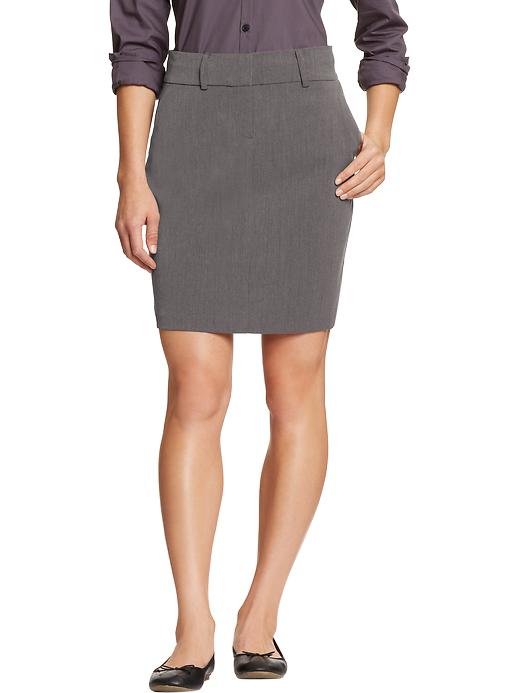 Much more fitted than an A-line skirt, a pencil skirt suit skims the body for a slim, narrow look (which gives the skirt its name). As with A-line skirts, pencil skirts come in many lengths, but knee length is the safe, universally flattering zone. Pencil skirts also vary in where the waistline sits. Some have high waists, while others sit lower. A high-waisted pencil skirt shortens the torso, while a lower waist elongates it. Choosing the right pencil skirt suit really depends on the body type. Buyers should try a peplum jacket and high-waisted skirt that tapers at the hem for a straight figure. A peplum pencil skirt helps create curves in the same way. Pear-shaped figures should have a skirt with a gentle taper and a blazer which fits snugly at the waist to emphasise the narrowest part of the body. Women who carry their weight in the stomach should look for a pencil skirt with a wide waistband and a fitted jacket to go with it.
---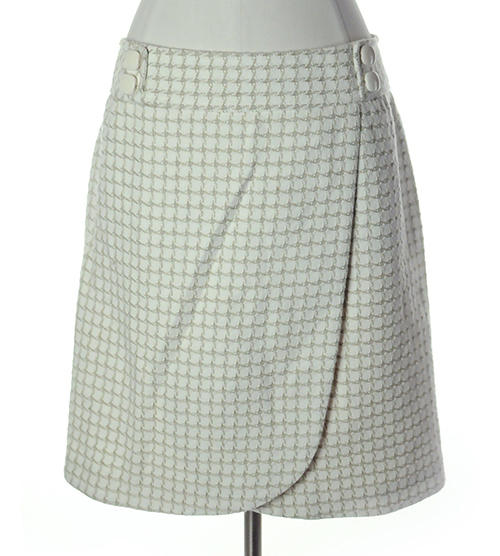 A tulip skirt gets its name from the extra folds of fabric at the waist and a tapering silhouette which gives it the look of an inverted tulip. Many tulip skirts have a wrap-around look and they usually vary in length. Wearers need to make sure the slit which results from the wrap is appropriate for the occasion. Tulip skirt suits help emphasise curves and work for most body types. Buyers need to look for a suit with a cropped jacket to shrink the waist. They should also pay attention to the number of gathers and folds, as more folds add volume, which may not be flattering for larger women.
---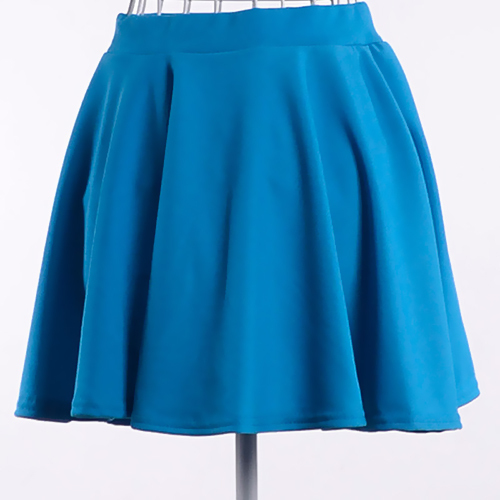 ---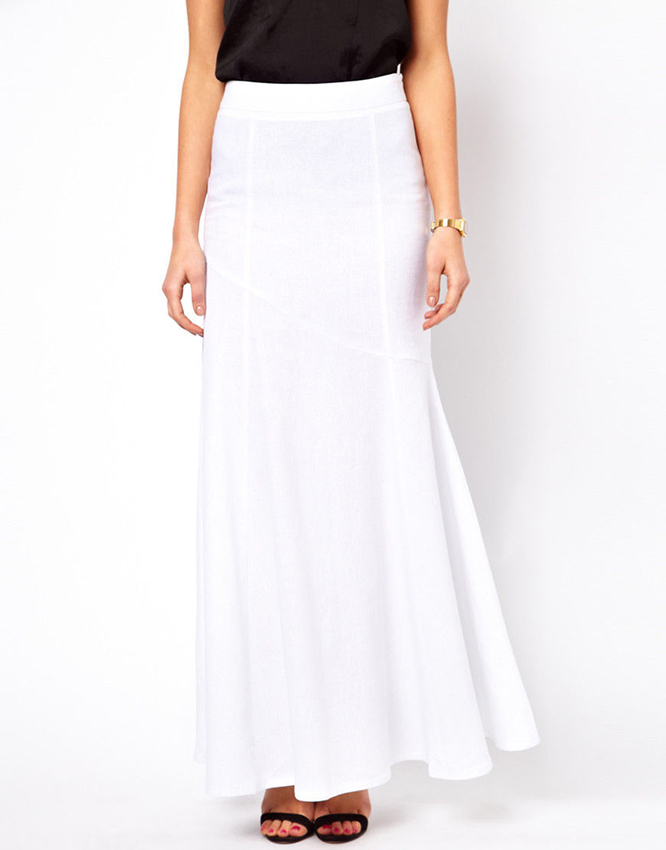 To deviate from the norm in business environments, buyers look for maxi skirt suits because rather than the typical knee length, the maxi skirt falls past the calves. Ideally, it should end at or slightly above the ankle bone, which is the thinnest part of the ankle. Although often considered the realm of tall women, a maxi skirt also works as a slim maxi skirt for women on the petite side. A flared skirt adds curves for slim women. Consumers should try a high-waisted maxi skirt suit with a cropped jacket for a balanced look, or a straight maxi skirt with a tapered jacket, also for a balanced look.
---
Skirt Suit Basics
Choosing a skirt suit is a matter of personal style and body type, but there are other factors to consider, such as occasion. Formal skirt suits are better for interviews, while a more casual look is appropriate for office wear or special occasions. Although skirt suits range in colour from pastels to grey, navy, and black, it is best to match the hue to the season: lighter colours for warm weather and darker colours for cold weather. Likewise, buyers choose heavy fabrics such as tweed or wool for autumn and winter, and lighter fabrics such as linen for spring and summer. Most importantly, buyers should make sure the skirt suit fits well, especially in an interview. A suit which is too tight or too large is uncomfortable and unflattering.
How to Buy Skirt Suits on eBay
Find a great assortment of brand-new and second-hand skirt suits on eBay with a simple keyword search. Top-rated sellers offer your choice of popular brands, and you can even find designer suits. Use eBay's refinement filters to narrow down your results by brand, size, price, and a variety of other factors. Look for a skirt suit that fits you well, and bear in mind that sizes often vary slightly from one brand to another. Pay attention to your body type, and look for flattering styles which draw attention to your best features. By shopping online through eBay, you build a versatile wardrobe without having to spend a fortune or waste time combing through shops on the high street.