When living in areas with heavy winters, many homeowners need quality snow blowers, also known as snow throwers, on hand to tackle piles of snow.
Snowblowers
come in a variety of designs, from the single stage snow thrower to the professional-grade device. Understanding some of the best options available and their varying features helps consumers make informed choices when it comes to purchasing snowblowers. Once they are comfortable with the feature sets on leading snowblower models, consumers can also explore retail options, including traditional vendors and shopping on
eBay
, to find the right snowblowers for the job.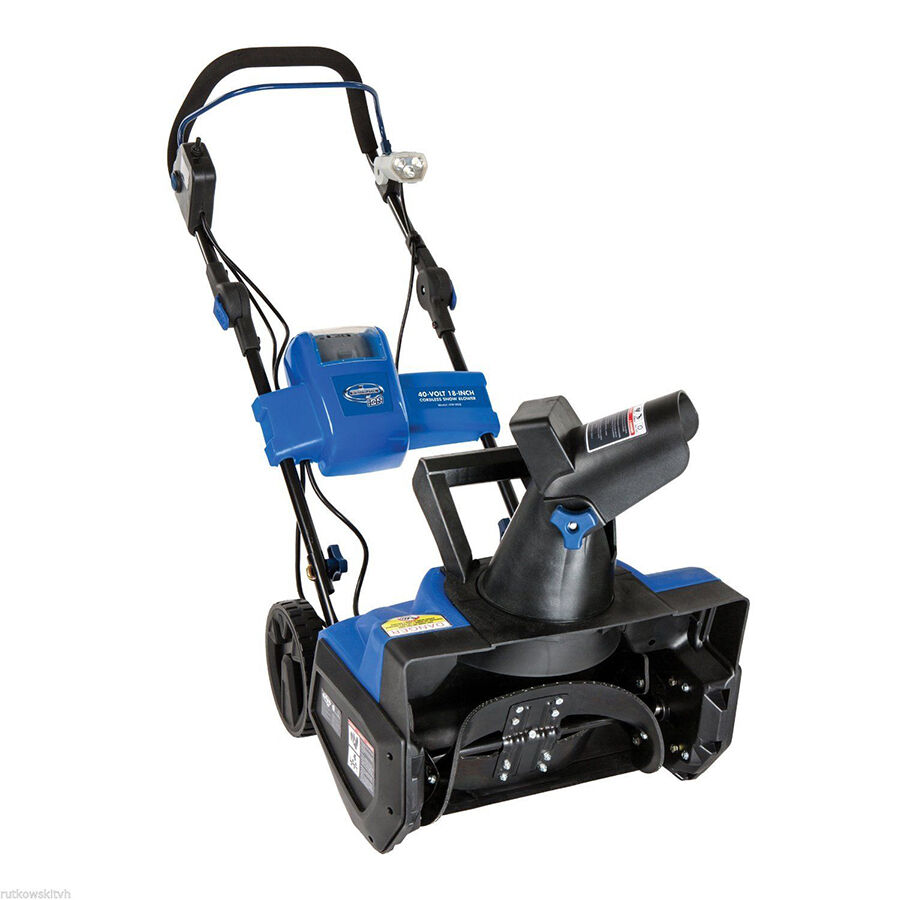 The Snow Joe Ion is a cordless, electric, single stage snowblower. It includes a dynamic rechargeable Lithium-ion battery that drives the unit with full power until the battery is empty, ensuring users never experience power fades. Users can operate the Snow Joe snow thrower for up to 40 minutes on one charge, and the quiet operation does not disturb the neighbours. Startup is as simple as pushing a button. The unit handles as much as 20 centimetres of snow and throws it as far as 6 metres. A two-blade, rubber auger clears snow all the way to the ground without harming the surface of lawns or pavement. With the added benefits of a rotational discharge chute that users can rotate 180 degrees with a joystick and a headlight for safe operation at night, the Snow Joe Ion is a full-featured snow thrower that readily addresses the average homeowner's needs.
---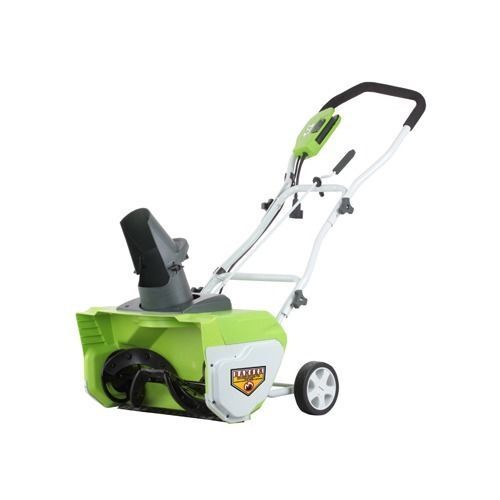 The Greenworks 26032 features a 12-amp electric motor that powers a rapid-fire blade speed of up to 1,800 RPM. Throwing snow as far as 6 metres, this Greenworks snowblower features a 45-centimetre auger with rubber paddles that easily address up to 20 centimetres of light snowfall. A cord lock on the extension cord ensures users do not lose power at inopportune moments.
---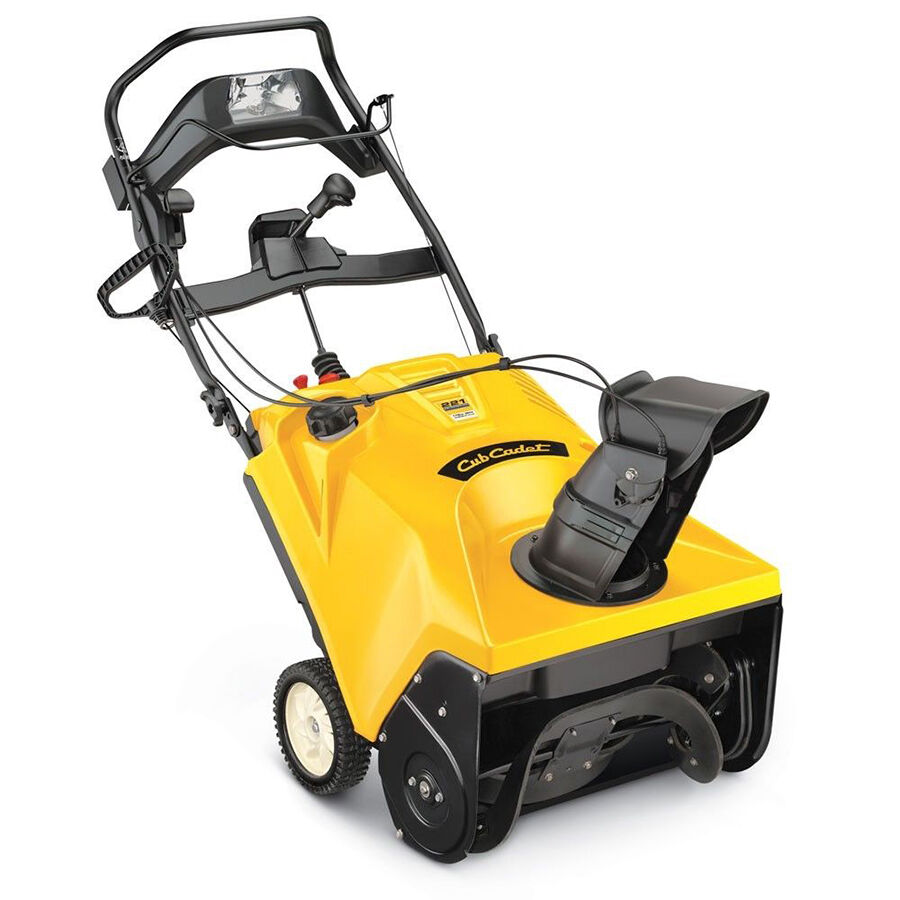 The Cub Cadet 221LHP includes a 208cc overhead valve engine at its core, and this drives efficient and environmentally friendly performance with plenty of power for sizeable snowfall. A heavy-duty, steel-reinforced auger ploughs confidently through snow and rotates snow up and out through the unit's exit chute to clear paths as wide as 53.5 centimetres at a time. Deep snow is no problem with this Cub Cadet snowblower, thanks to its impressive 33-centimetre intake height. An electric starter ensures easy startup, and the 180-degree exit chute allows users to ideally position thrown snow. An in-dash headlight also lets users work efficiently in dim light and in the evening.
---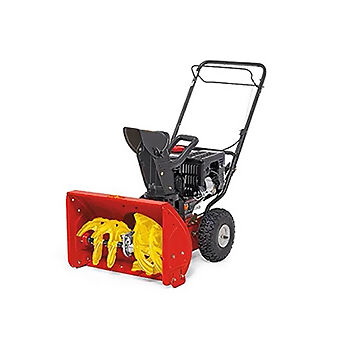 The Wolf SF56 snowblower is a two-stage model run by a petrol engine. This unit is an ideal choice for those who are new to power tools. It clears a 56-centimetre swath, and the 179cc MTD engine is self-propelled. Users can easily rotate the exit chute by hand for ideal positioning, and this Wolf snowblower even handles up to 20 centimetres of wet or compacted snow. With the added benefits of a 41-centimetre intake height and a recoil start, the Wolf SF56 makes snow clearing a breeze for any user.
---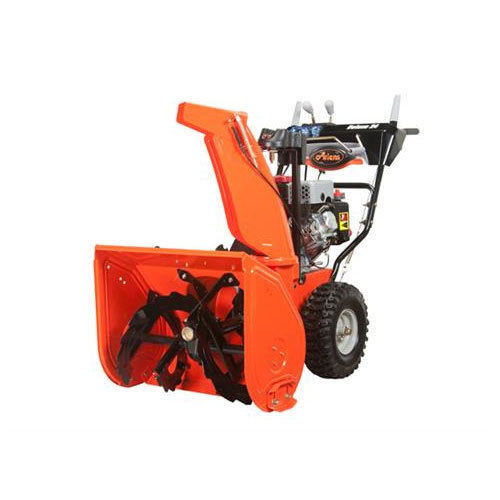 The 254cc Ariens AX254 engine is at the heart of the Ariens Deluxe ST24LE snow thrower. The durable design of this machine includes cast iron sleeves and a large cast iron gear case. The 120V electric start with recoil ensures any user can start this Ariens snowblower with ease, and interlocking controls make operation of this powerful unit more manageable. The Disc-O-Matic drive system on the unit also makes shifting gears into any of the six forward or two reverse speeds a breeze, and the directional tread tyres deliver comprehensive control on slick surfaces. With the ability to throw snow anywhere from 1 to 50 metres and an exit chute that rotates up to 200 degrees, the Ariens Deluxe ST24LE gives users a truly powerful way to address the next winter storm.
---
How to Buy Snowblowers on eBay
Snowblowers in a wide array of makes and models are available for purchase on
eBay
. Despite the wide-ranging catalogue of items, finding the right item on eBay is easy, thanks to the search interface available on all the pages of the site. Entering a keyword term like '
snow thrower
' pulls up all the products on the site related to that term. Consumers then review appealing items in detail by clicking on the titles. Vetting a seller by visiting a seller's page and reading feedback also streamlines the purchasing process. In a short amount of time, consumers can find the right snow blower for their needs to take on the winter season with ease.