An invaluable tool used to aid in the process of converting the rays of the sun into a sustainable and usable energy source,
solar-powered inverters
work in tandem with other parts of a home or business solar energy system for eco-friendly and virtually cost-free power. The inverter acts as the brains of the operation, as its sole job consists of converting direct current (DC) into alternating current (AC) energy to power all types of batteries for electronics and appliances as well as vehicles. Whether the inverter comes from a specialty solar component provider or online at eBay, comparing the function and benefits of the top solar-power inverters allow shoppers to quickly and easily purchase the right part to match with existing equipment.
| | |
| --- | --- |
| 1 | Goal Zero Guardian 12 Volt Charge Controller |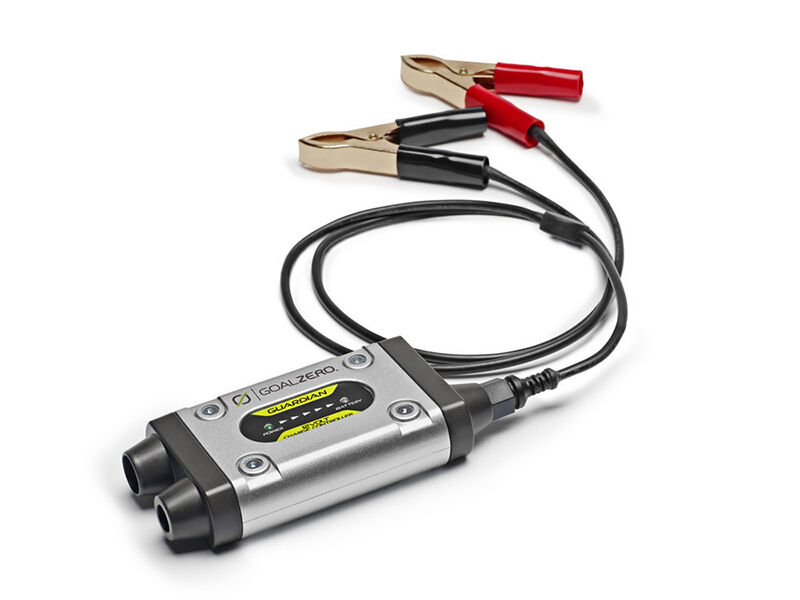 Powerful enough to power cars, trucks, motorcycles, and ATVs, the Goal Zero Guardian 12 volt charge controller uses collected solar energy passed through 4.7 mm and 8 mm charging ports to feed the dual battery clips that attach to larger rechargeable batteries. With a weight of only 0.18 kg, this light and versatile device proves easy to use and, on a bright and sunny day, does its job swiftly and efficiently at virtually no cost. The built-in lead-acid controller prevents overcharging and the 12-volt port produces up to 90 W of continuous power.
---
| | |
| --- | --- |
| 2 | Sunforce 60032 Digital Charge Controller |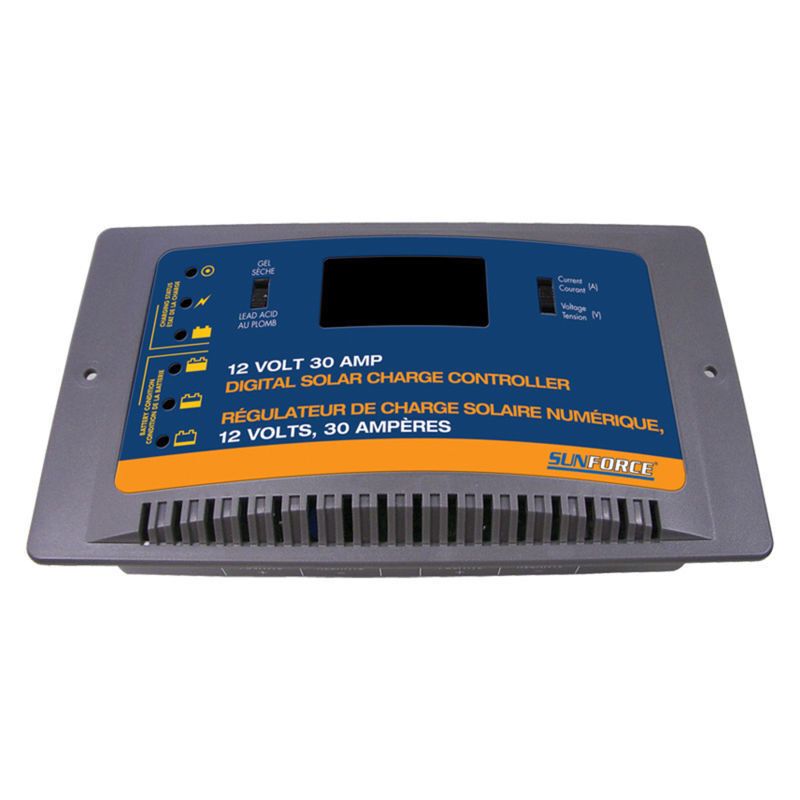 The Sunforce 60032 digital charge controller features an all-digital readout to make constant monitoring of input charge as well as battery charge condition possible with virtually no effort. This device handles up to 4550 W of solar power and 30 amps of array current and works at peak efficiency when paired with existing 12-volt solar panels. The built-in overcharging block prevents damage to all parts of the operation, from the battery and the charging cables, to the charge controller itself, in order to ensure longer-lasting life as well as a reduced risk of damage from battery spillage or explosion.
---
| | |
| --- | --- |
| 3 | Morningstar TriStar Charge Controller |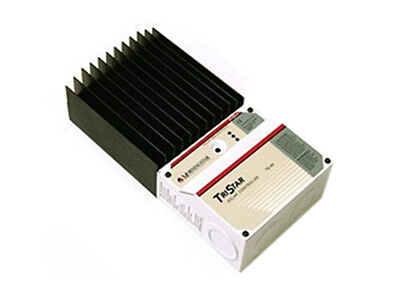 Versatile, the triple function Morningstar TriStar charge controller pairs with solar, wind, or hydroelectric power systems to generate enough charge to power large batteries of all types. The simple mechanical interface provides constant digital monitoring on an easy-to-read LCD screen that gives accurate charge levels to ensure fast battery charging and to prevent dangerous overcharging. This device rates at 45 to 60 amps and produces 12 to 48 V of power suitable for cars, trucks, snowmobiles, and lawn mowers, among multiple other uses.
---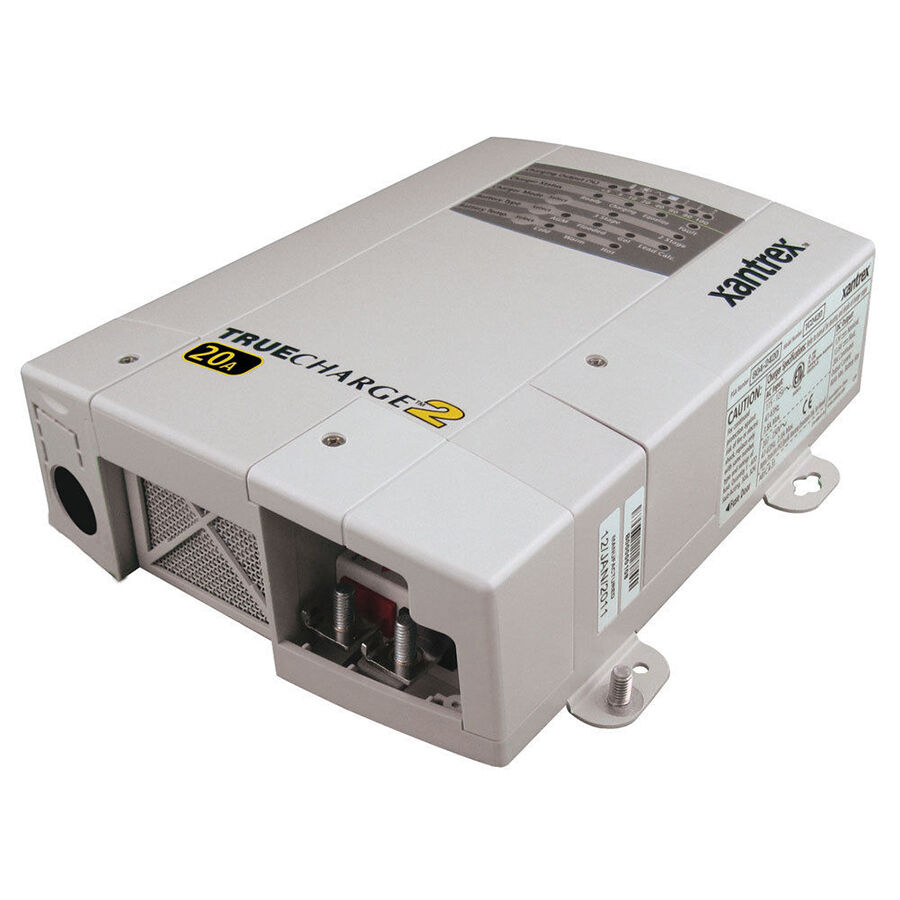 Ideal for use with motorised vehicles and ATVs as well as large jobs like powering an RV in areas with limited power availability, owners of the Xantrex TRUECharge2 can mount it horizontally or vertically. Using a microprocessor, owners can set this device for two- or three-stage charging. The device features support for gel, flooded, AGM, and lead-calcium batteries. Temperature-compensated charging prevents dangerous overcharging and protects the device as well as the connecting cables and the battery, thereby extending its life. In addition to the 90 to 165-V handling ability of a single device, the TRUECharge2 also features a stacking ability for power up to 120 amps.
---
| | |
| --- | --- |
| 5 | Outback FLEXmax Extreme |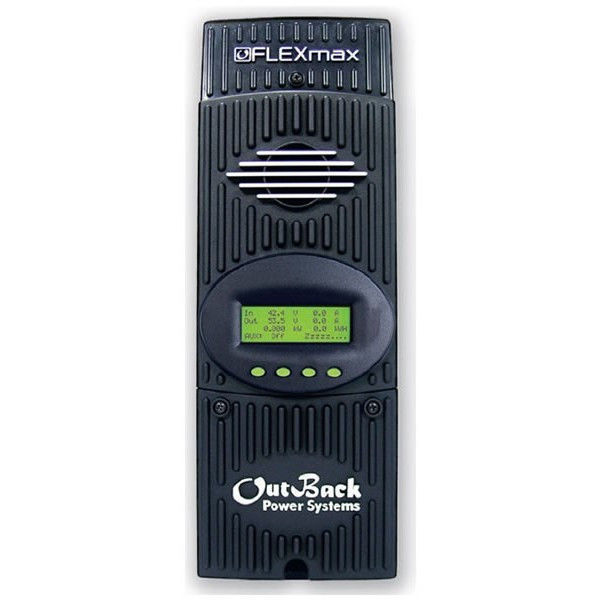 Rated for both indoor and outdoor use, the Outback FLEXmax Extreme features a solid-state passively-cooled design that operates quietly. The completely sealed case promotes long-term use and resists the damaging effects of precipitation, wind, UV rays, and other elements. Since its large size does not lend itself to being easily portable, owners can use the remote sensor that accurately measures current charging levels as well as the internal temperature of each cell. The nominal DC input voltages handled by this device include 12, 24, 36, 48, or 60 VCD and the corresponding output current after conversion reaches a maximum of 80 amps.
---
How to Buy Solar-Powered Inverters on eBay
Whether you need a stand-alone, grid-tie, or
battery backup unit
, you can find major brands of solar-power inverters in new or used condition on eBay to suit your home improvement needs. In order to locate the ideal unit quickly and easily, use search terms in the eBay Search bar, such as "Xantrex TRUECharge2 solar inverter", "Goal Zero 12-volt charge controller", or "Morningstar TriStar solar-powered inverter". For the eco-conscious, using solar-powered inverters is a wise choice. It saves money and reduces the amount of power people consume via the electrical grid. Shoppers can find many solar-powered inverters to consider, so they should research to locate the right one for their needs.