T-shirts are comfortable, versatile, and easy to customise. This makes them ideal for everyday wear, uniforms, and commemorative items. Buyers looking for T-shirts suitable for a mixed group of men and women should consider the styles, cuts, and necklines that ensure that all wearers find the garments comfortable and flattering. Before buying, shoppers should learn about the top five T-shirts suitable for men and women, and their features. Shoppers can buy T-shirts from fashion shops and department stores, supermarkets, and online from marketplaces such as
eBay
.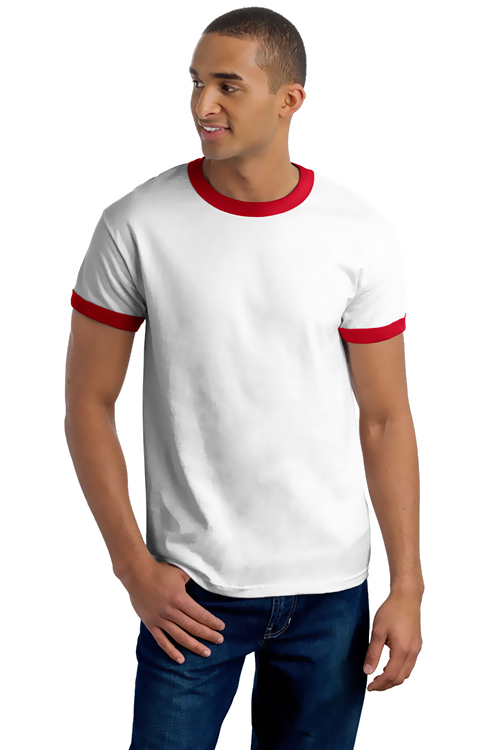 The ringer T-shirt features contrasting colours on its body and ribbing. Although these shirts originated in the United States in the 1950s, they are popular in the United Kingdom, especially with younger wearers. These T-shirts come with plain and graphic designs, and can be close or loose fitting. Buyers should look for ringer T-shirts that suit men's and women's body types, and ensure that the ribbing is not prone to stretching after several washes.
---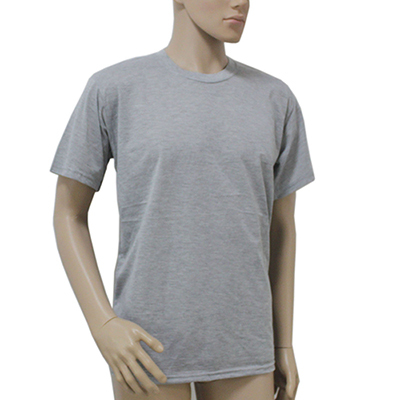 A crew neck T-shirt has a rounded neckline, which is one of the most common styles found on T-shirts suitable for men or women. Crew neck T-shirts make ideal undershirts and work well when layered under other garments. Buyers should consider the width and height of the neckline before buying this style. Traditional crew necks are not flattering for those with short wide necks, women with larger busts, or people with hips that are wider than their shoulders. Narrow crew neck T-shirts can decrease the shoulder width, so buyers that require men and women to look their best, should consider these factors before purchasing items.
---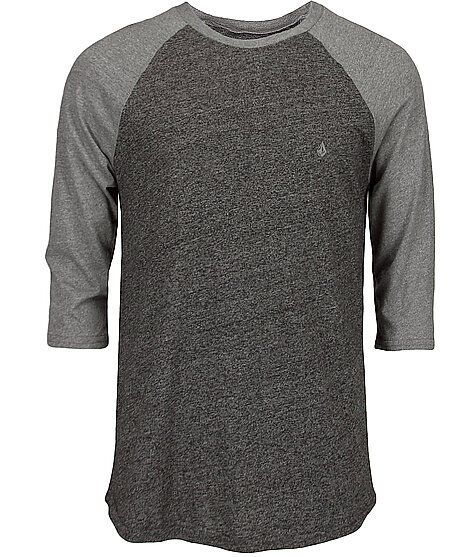 A raglan T-shirt has sleeves that extend from the collar in one piece, with diagonal seams from the underarms to the collarbone. This allows wearers greater freedom of movement, which makes this style fit a wide variety of men's and women's body types. Raglan T-shirts come in long, three-quarter, and short sleeve versions, in a range of colours and designs. The sleeves and body of these shirts are often different colours. Raglan T-shirts are commonly worn by skateboarders and have a sporty look that is ideal for layering. Although most have crew necks, buyers can find raglan polo shirts and V-necks.
---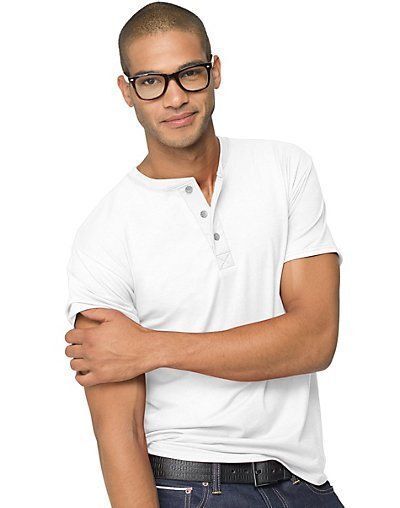 A Henley T-shirt is similar to a collarless polo shirt. It features a 10 centimetre long placket extending vertically from a round neckline and it usually has three to five buttons. Men's and women's Henley T-shirts ccome in short and long sleeve versions. Fabrics vary, but cotton, jersey, and knits are popular. These T-shirts often have details added to collars and plackets to add colour and texture or personalise the item. Some also feature buttons that contrast with the main colour. Henley T-shirts are flattering for men and women as they are versatile; wearers can fasten their buttons to create rounded or crew necklines or leave one or two buttons undone to create a wide or V-neckline. In addition, wearers can use these T-shirts as layers under tank tops.
---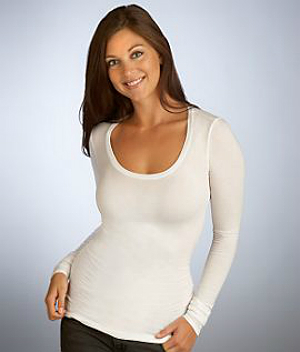 Long sleeve T-shirts come in styles suitable for men and women. Necklines vary and include crew, scoop, V-neck, and roll necks. Fitted T-shirts create a more polished look, but do not look equally good on all body types. However, they are ideal for layering under shirts, cardigans, or jackets. They work well in casual or sporting environments when worn with jeans, tracksuit bottoms, or casual trousers paired with trainers, boots, or sandals. Thinner cottons and cotton blends add a layer of warmth and comfort in the winter. These shirts also protect the arms from ultraviolet (UV) rays in summer, provided they are made of a fabric that offers sun protection. Buyers should look for fabrics with excellent moisture wicking properties and raglan sleeves when wearing long sleeve T-shirts for strenuous activities.
---
How to Buy T-Shirts Suitable for Men and Women
eBay
sellers offer a variety of T-shirts suitable for men and women. To search, type a phrase, for example, "
black crew neck T-shirt
", into the field that you can access from every page. Browse the selection available or narrow down your results by choosing the most appropriate category features. When shopping for T-shirts that are suitable for men and women, buyers should consider the styles, necklines, and cuts that work with a range of body types. Fitted T-shirts look smarter than loose fit, but they are not universally flattering.