When buying
boys' T-shirts
, finding the ideal balance between fashion and durability is important. T-shirts are worn as outer layers or under other items of clothing, so they are versatile garments. There is a vast array of T-shirts available, so buyers should simplify their purchasing decisions by familiarising themselves with the top five designs and brands. These T-shirts are made of good quality fabrics and feature designs that boys love. Before shopping, buyers should obtain boys' measurements to ensure that T-shirts fit properly. Boys T-shirts are available in children's shops, department stores, supermarkets, and online from marketplaces such as eBay.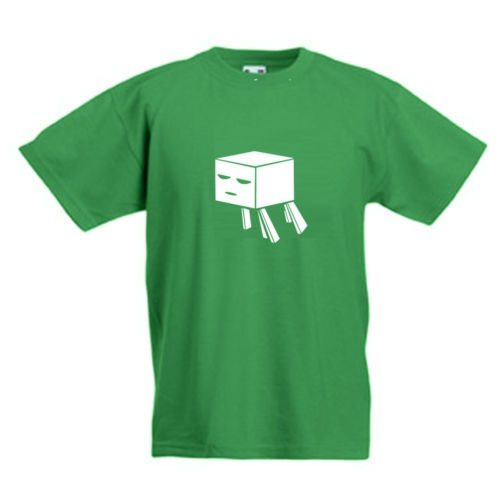 Minecraft is an award-winning video game available across a range of platforms, including PC, Android, iOS, and Xbox 360. It involves building and exploring virtual worlds, gathering resources, crafting, and combat. Minecraft boys' T-shirts are popular for all ages and come in a variety of colours and designs, with some featuring the game's name and logo and others the graphics and characters. T-shirts with the Keep Calm and Play Minecraft logo are fun and trendy options, and some sellers allow buyers to customise their orders.
---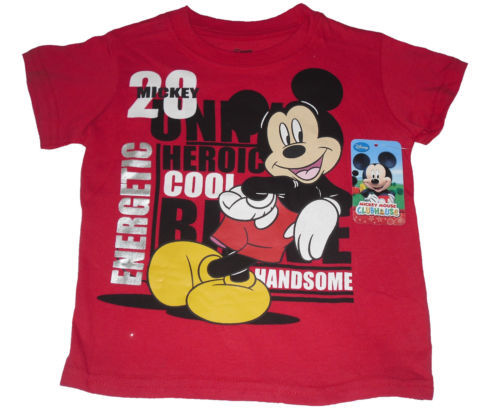 Mickey Mouse was created in 1928 and is the official Disney mascot. Decades after his creation, this famous mouse remains a firm favourite with children. Disney has licensed several manufacturers to create Mickey Mouse merchandise. A plethora of Mickey Mouse boys' T-shirts are available from Disney and other suppliers. Buyers should look for items that are made of good quality fabrics and have excellent construction. Fabrics such as soft, pure cotton are comfortable, breathable, and easy to clean. Jersey is an alternative fabric that offers warmth. Some Mickey Mouse T-shirts have ribbed necks or sturdy neck trim that is less likely to stretch after frequent washing.
---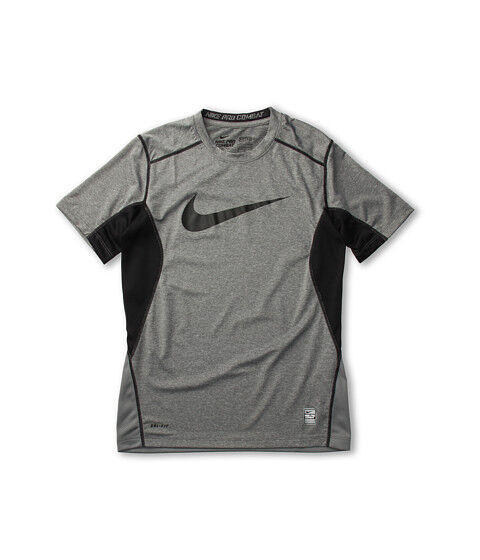 Boys' T-shirts bearing the Nike swoosh are popular with children that like branded sportswear. These tops come in long and short sleeve versions, with the logo appearing in a variety of sizes on the body or sleeves of the garment. Nike Swoosh boys' T-shirts feature a variety of necklines, including crew neck and V-neck. For smarter occasions, buyers should look for Nike polo shirts. Both styles of T-shirt are made in cotton and synthetic fabrics. Shoppers should look for tops that are comfortable and suitable for boys' activities.
---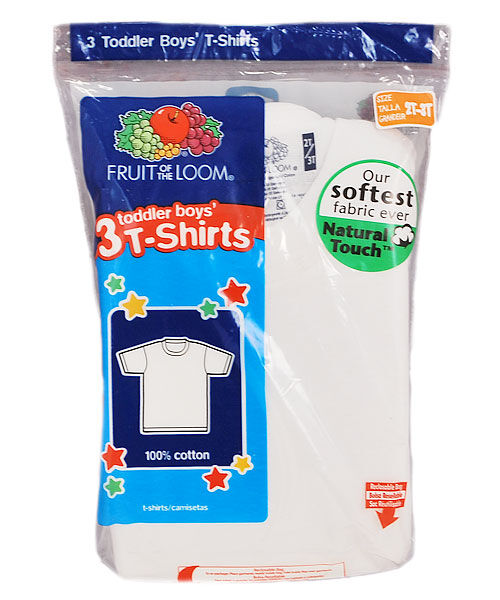 Fruit of the Loom manufacturers a variety of short and long sleeve T-shirts that buyers can customise. The Kids Performance range for 3 to 15-year-olds is made of 100 per cent polyester and is ideal for sportswear. These T-shirts offer superior moisture wicking and quick dry performance, raglan sleeves, and printed back neck labels. The Kids Valueweight collection is made of 100 per cent cotton, with cotton/Lycra rib crew necks, back neck tapes, and Belcoro yarn, which provides a softer feel and cleaner printing process. Long sleeve Fruit of the Loom T-shirts for boys have ribbed cuffs with Lycra to help them to retain their shape. These tops are made of a fine gauge knit that makes it easier to print images and text. Buyers can often create their own trendy designs and unique slogans, and have them printed on the T-shirts.
---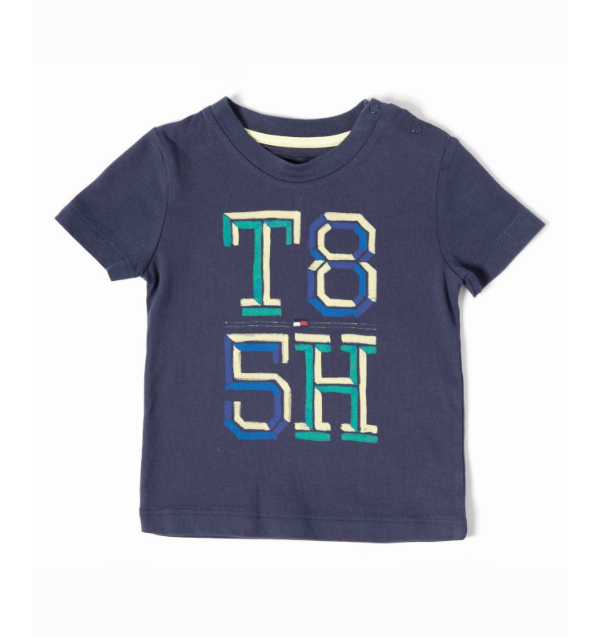 Tommy Hilfiger is an American designer who launched his first collection in 1985. He creates fashion, accessories, and fragrances that are marketed worldwide. Tommy Hilfiger boys' T-shirts feature trendy graphics and colours, and come in several cuts and styles. They are made from fabrics that include recycled cotton-polyester blends, soft jersey, and 100 per cent cotton. Shoppers should look for comfortable materials that breathe well and are easy to clean. Prints and motifs that appear on the T-shirts include the Hilfiger logo, stars and stripes designs, and other graphics. Some come with the Tommy Hilfiger flag on the sleeve. Buyers should look for long sleeve T-shirts for the winter. Styles include standard crew necks, Henley T-shirts, and V-neck T-shirts. These tops are ideal for older boys that want to wear designer clothing.
---
How to Buy T-shirts for Boys
eBay sellers offer a huge variety of T-shirts for boys at competitive prices. To find what you need simply type a phrase, for example "blue boys' T-shirt", into the field, which you can access from any page, to see the listings tagged with the keywords you have chosen. As this may return a large number of results, refine the list by choosing the most suitable category and item features. When shopping for T-shirts for boys, buyers should choose comfortable, trendy, and durable fabrics. Cotton is a popular choice. Shoppers should also pay attention to the details, such as stitching and ribbing.