A
TV projector
uses a lens system to convert a video signal into a large-screen display on a wall or projection screen. TV projectors offer an affordable large-screen viewing experience for home or business cinema, as the best options offer 1080 pixel resolution over several meters of space while costing much less than a TV of similar size. Some TV projectors feature HD projection and others offer 3D with the use of glasses. However, TV projectors greatly vary in quality and buyers usually get what they pay for, as the low-cost options typically offer low resolution and issues such as rainbowing or colour bleeding. Buyers can look for any of the top five TV projector models on eBay, where sellers offer both new and used projectors.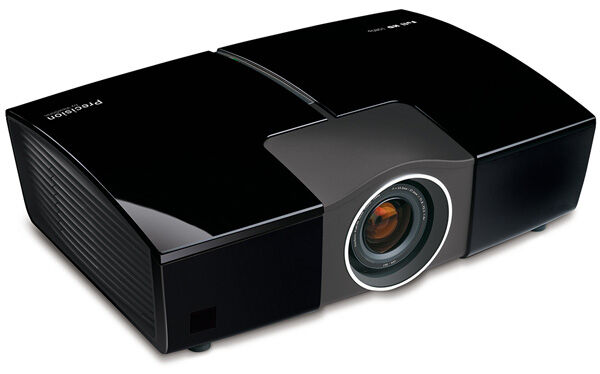 The ViewSonic Pro8100 is a full HD projector for home and business use. The Pro8100 features a C2Fine Liquid Crystal lens, 3D colour management, 33 levels of gamma adjustment, and complex colour tuning for clear HD video at 1920-pixel by 1080-pixel resolution at up to 720 centimetres in size. Outputs include two HDMI and two video inputs. While the projector comes without speakers, it does feature audio inputs for connection to a pre-installed audio system. The Pro8100 works best with a projector screen with a throw distance of two to nine metres. Essentially, the Pro8100 is a great system for home use and offers a cost-effective solution to anyone in search of a very-large-screen TV viewing experience.
---
| | |
| --- | --- |
| 2 | Epson PowerLite Home Cinema 5010 3D Projector |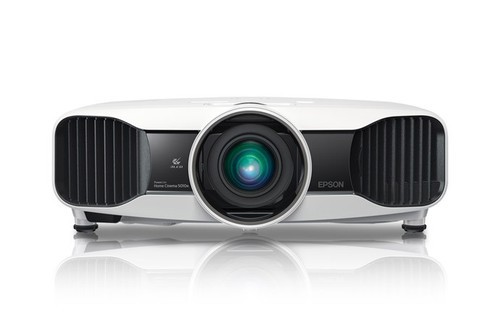 Perfect for home use, the Epson PowerLite is a slim, stylish projector capable of both 2D and 3D projection. The PowerLite Home Cinema offers 1080-pixel resolution with full realistic 3D and screen sizes of up to 760 centimetres. Specifications such as 2,400 lumens of white and colour output ensure that the Epson PowerLite is incredibly bright to offer full dynamic pictures with minimal colour bleed. Inputs include four RCA jacks, one VGA, two HDMI, and one RS-232c for connecting it to a wide range of devices.
---
| | |
| --- | --- |
| 3 | JVC DLA-X30 3D D-ILA Projector |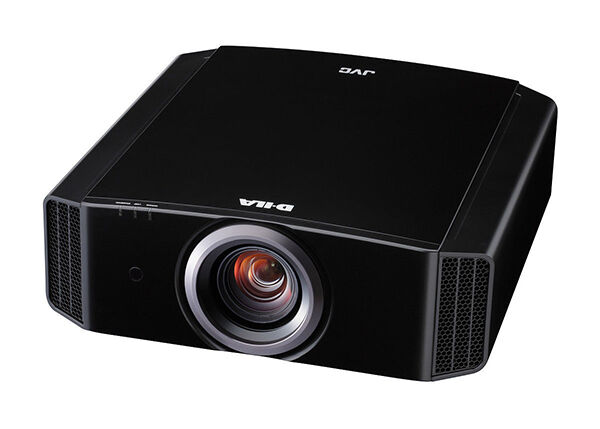 JVC's DLA-X30 3D D-ILA projector offers high-contrast, 1980-pixel by 1080-pixel HD and 3D viewing for a relatively low price. The projector features a native contrast ratio of 500,000 to 1, or more than twice the contrast ratio of the PowerLite, with gamma controls and real-colour imaging technology for perfect true-colour images. The lens includes a motorized zoom, three-position memory, and anamorphic capabilities, making it adjustable for nearly any size of room. The projection size on the JVC is 150 to 500 centimetres. Inputs include one RS-232c, three HDMI, one trigger, and one remote connection for maximum versatility.
---
| | |
| --- | --- |
| 4 | Optoma ML550 DLP Projector |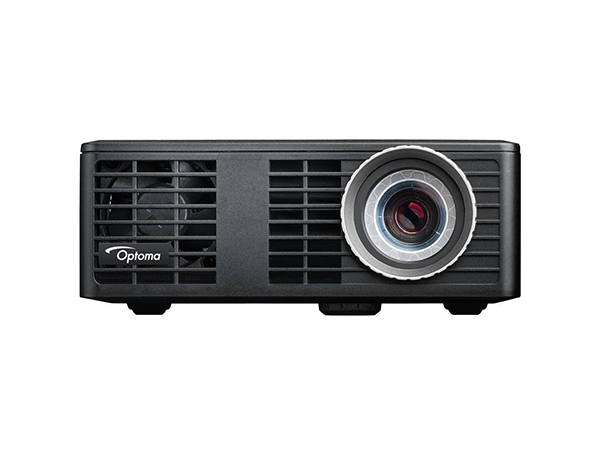 The Optoma ML550 is a DLP projector for home and office use, perfect for smaller areas that require a compact unit. While small, the ML550 offers an impressive HD 3D-ready viewing experience with high colour saturation at 16.7 shades and 10,000 to one contrast ratio. With a 0.42-metre to 2.54-metre projection size at a distance of 0.55 to 3.23 metres, the Optoma is perfect for a range of spaces. Video inputs include PC, Mac, HDMI, VGA, microSD, and USB, allowing the projector to work with a number of different types of input. The Optoma projector also features a 1-watt audio output, although it works with traditional external speakers as well.
---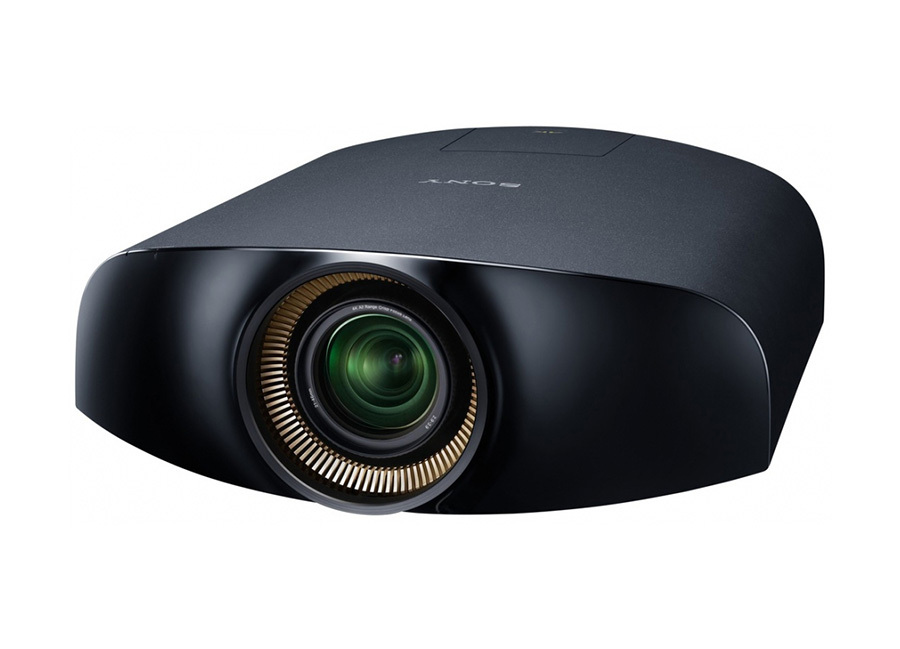 The Sony VPL-VW100ES is a high-end 3D projector for buyers looking for ultimate quality. With four times the resolution of HD at 4090 by 2013 pixels, and 1,000,000 to one contrast ratio, the projector offers one of the highest-quality viewing experiences available. Built-in motion flow technology upscales standard Blu-ray and DVD, and the VPL works with Mac or PC for more versatility. Sony's TDG-PJ1 3D glasses work with the projector, allowing users to easily purchase and replace them. While the VPL-VW100ES is more expensive than other Sony projectors, it offers an extremely high-quality viewing experience.
---
How to Buy a TV Projector
To choose the right TV projector, buyers should set a budget, decide which features the projector needs to have, and consider which type of video source the projector is for. eBay sellers offer many options, as well as deals on projectors. Buyers in search of very low prices can also consider a second-hand projector, although this is a risk as replacement bulbs are often quite expensive on their own. Other than that, finding and purchasing a TV projector is as simple as finding models with the right features and then comparing them to get the best deal. With any of the top five TV projectors, buyers can recreate a cinema atmosphere at home any time they want.