People with long hair often experience tangled
hair bands
. Removing them can be painful, especially for children, as it usually involves breaking or damaging the hair.
Tangle-free hair bands
and
metal-free hair bands
offer relief from tangles and damage. These bands typically have soft rubber, fabric, or jelly-like coverings that do not feature metal clips or fasteners that can cut through hair. When choosing these hair accessories, buyers should consider the thickness, length, and type of hair wearers have, as well as their personal tastes. Shoppers can buy tangle-free hair bands from accessory shops, department stores, and fashion shops, as well as online from eBay.
| | |
| --- | --- |
| 1 | Goody ColourCollection Ouchless Elastics |
Goody ColourCollection Ouchless elastics are comfortable accessories that are gentle on wearers' hair. Their design minimises snagging and damage. They contain no metal and do not tangle or pull hair. They typically come in multipacks, with some containing various shades of black, brown, and blonde to make them easier to match different shades of hair. The Goody Girls Bright Thin Elastics range is ideal for younger children. The colours include bright, fruity shades that come in packs of 30. Buyers can find multipacks containing different sizes of bands that are suitable for a variety of hairstyles.
---
| | |
| --- | --- |
| 2 | Goody Stay-Put Elastics |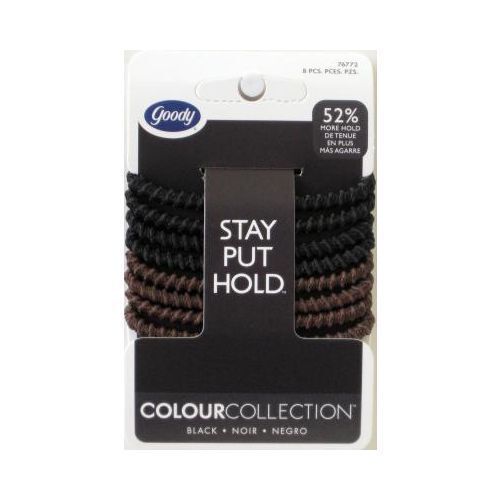 Goody ColourCollection elastics with StayPut Hold feature a premium metallic finish and trademarked StayPut technology that prevents the bands from slipping out of wearers' hair. This ensures that styles stay in place all day. The StayPut Hold range comes in multipacks of natural colours that complement the wearer's hair, including blonde, brown, and black. The StayPut Hold Thick range features the same rubber-tread technology as the standard version. These hair bands stay in place even while the wearer exercises or participates in sport. They also come in thinner versions for wearers with fine hair.
---
| | |
| --- | --- |
| 3 | Denman No Damage Hair Bands |
Denman No Damage hair bands are 2 millimetres thick. This range is suitable for all hair types and has a micro-embossed surface for a better grip. The bands do not have metal parts that can cause friction or damage the hair. Wearers can use them to create up-dos and intricate hairstyles, as the products create excellent anchor points, while being secure and comfortable. They come in matte colours that are easy to camouflage, and blend well with most hair colours. Denman No Damage elastics are ideal for children's delicate hair and stay in place during sports events, dance recitals, and other activities. They come in a range of colours, including black, white, red, yellow, blue, and cerise.
---
| | |
| --- | --- |
| 4 | Endless Snag-Free Hair Bands |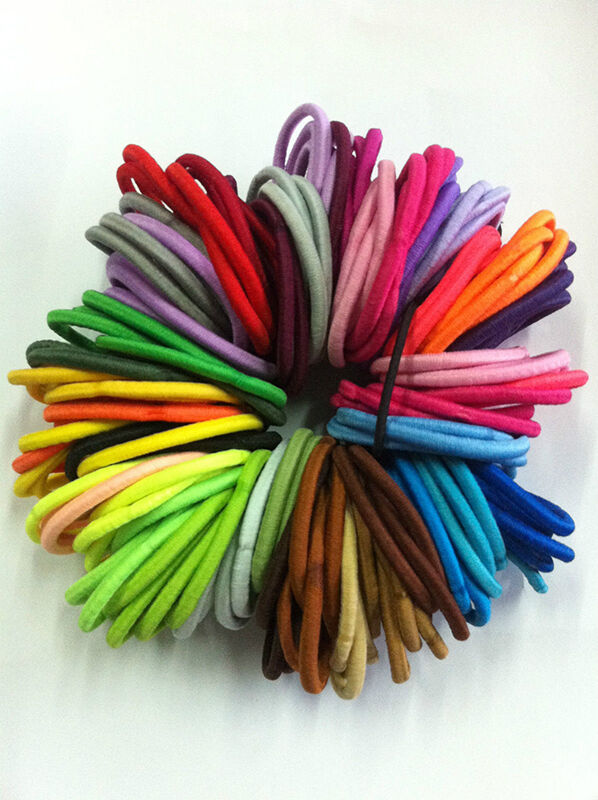 The Endless range of no-damage and snag-free hair bands includes metal-free and fabric hair elastics in thin, standard, and thick versions. As they do not have metal joining clips, these hair bands are less likely to tangle or damage wearers' hair. They come in colours that complement blonde, brown, and black hair, as well as bright hues. Colour-themed multipacks include shades of the same hue, including naturals, pink, blue, and lilac.
---
| | |
| --- | --- |
| 5 | Scunci Flat No Damage Hair Elastic Bands |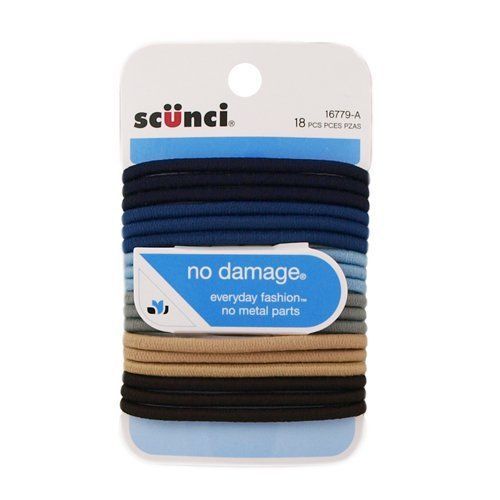 Scunci Flat No Damage elastic bands allow users to be creative when styling their hair without the fear of tangles and knots. The Scunci range does not have metal parts and does not pull or damage wearers' hair. Scunci designed the bands to offer a firmer and tighter hold; the flat design prevents them from rolling out of the hair. They are ideal for active people that exercise, dance, or participate in sport. The Scunci Flat No Damage collection comes in multipacks of 6-millimetre wide elastics. They are available in natural colours, such as blonde, brown, and black, as well as bright and earthy tones.
---
How to Buy Tangle-Free Hair Bands on eBay
eBay sellers offer a vast selection of tangle-free hair bands for all hair types. Type a phrase, such as "
black snag-free hair elastic
", into the search field that you can access from every page, to see all the listings tagged with the keywords. If you enjoy window shopping, browse the available listings for inspiration or refine your search by choosing the most appropriate category and item features. When shopping for hair accessories that are kind to hair, buyers should look for bands that do not have metal fasteners, which tend to cut through and damage hair. In addition, shoppers should look for hair bands with surfaces that provide a good grip to maintain hairstyles.