Mounting a television to the wall increases the amount of space available in the room. Instead of requiring an entertainment centre to support their TV, owners can conveniently affix it to a particular section of the wall that works for their lifestyle and viewing needs. To further enhance their home media setup, buyers should consider a
tilting television bracket
that supplies extra mobility to the unit. Local brick and mortar electronics stores, as well as online stores like eBay, offer a broad selection of TV mounts and hardware, including the top five tilting television brackets on the market.
| | |
| --- | --- |
| 1 | Designer Habitat Tilting Television Bracket |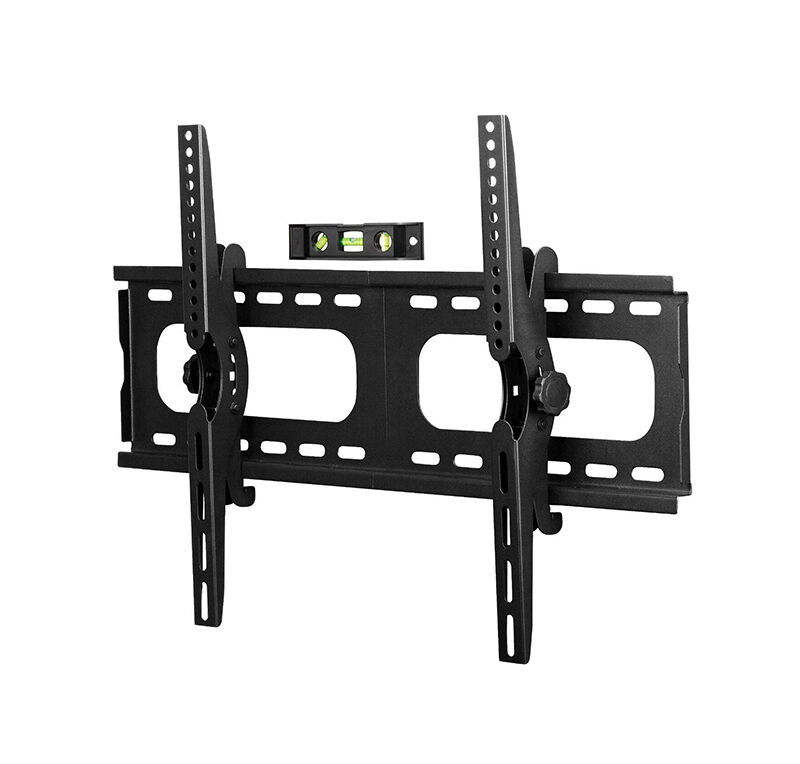 The Designer Habitat Wall Tilt television bracket works well for many models of plasma TVs. The maximum size for this bracket is a TV with Video Electronics Standards Association (VESA) dimensions of 660 by 450 mm. The bracket supplies high value for a reasonable price. It is durable and simple to assemble and mount. The Designer Habitat Wall Tilt television bracket provides support for most TVs, as it can hold up to 75 kg.
---
| | |
| --- | --- |
| 2 | Cheetah Tilting Television Bracket |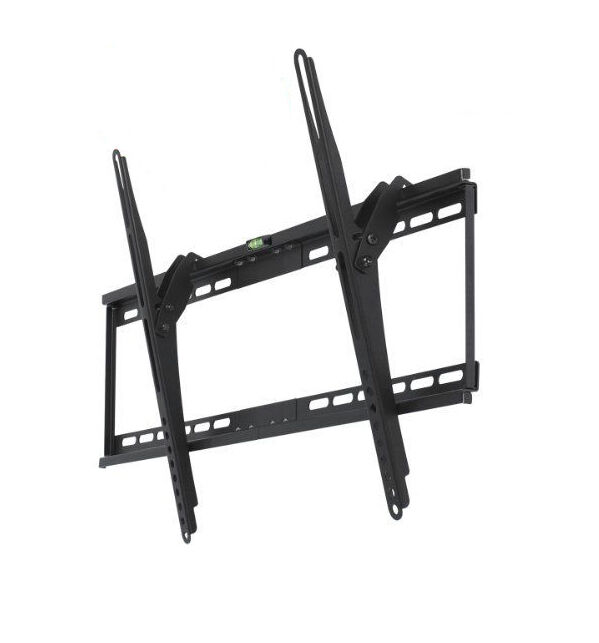 Cheetah makes a broad variety of TV mounts, including the Cheetah APTMM2B Flush Tilt Dual Hook. Cheetah TV brackets often include swivel motion as well as the tilting feature. According to reviewers, Cheetah TV mounts offer security, stability, and premium quality. The product typically includes a bubble level to facilitate installation.
---
| | |
| --- | --- |
| 3 | Level Mount Tilting Television Bracket |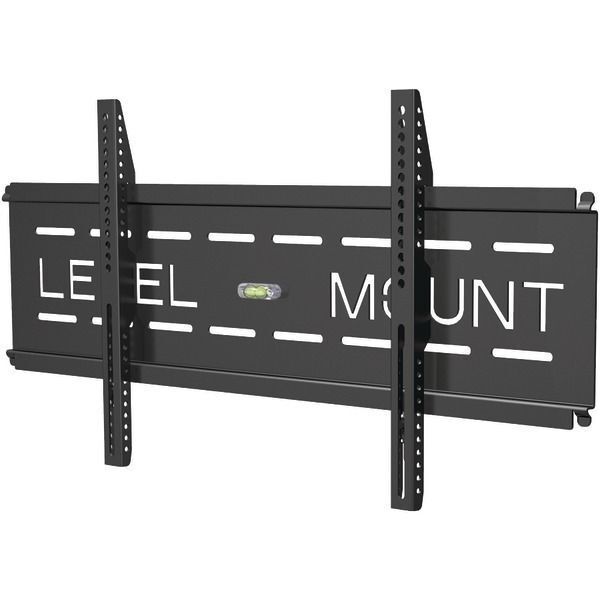 Level Mount sells high-quality tilting television brackets, including the Level Mount DC50CDM. The Level Mount units allow users to change the angle of the screen up to 15 degrees. Mounting hardware comes with the bracket, as well as a stud finder, bubble level, and extension arms. Level Mount brackets usually work with VESA 75, 100, 200, 400, and 600 mounting patterns, and they support up to 90 kg of weight.
---
| | |
| --- | --- |
| 4 | Hama Tilting Television Bracket |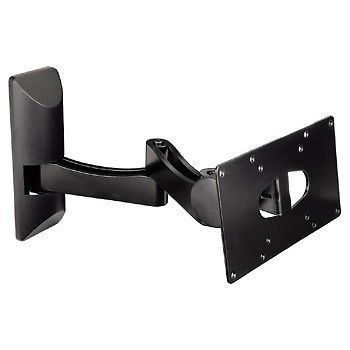 Easy installation, sleek profile, and durable quality are only three of the reasons customers enjoy the Hama tilting television bracket. All the materials and hardware necessary to mount the bracket should come in the box. The unit itself works well with lighter TVs, up to 20 kg, and offers 90-degree swivel options and up to 20-degree tilt options.
---
| | |
| --- | --- |
| 5 | Levv Tilting Television Bracket |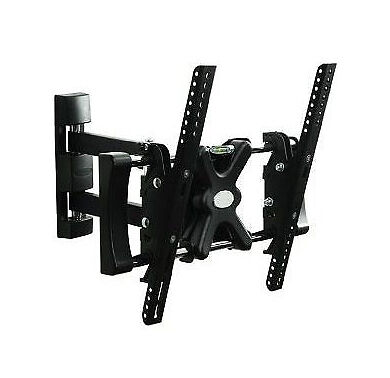 Able to support up to 45 kg, the Levv tilting television bracket is another top product in its category. Models like the Levv WB2337TB tilt within a range of 15 degrees up or down. The unit includes VESA compatibility with 75, 100, and 200 bolt patterns. Top-quality materials and craftsmanship have earned this bracket high marks with reviewers and consumers alike.
---
Determining Size and Weight Limits
Before buyers start to shop for their new tilting television bracket, they need to check the owner's manual for their TV and determine the type of bolt pattern of their unit. The TV bracket should be compatible with the bolting system on the back of the TV. Owners must also ensure that the mount they select is strong enough to support the weight of their TV. As with the size and bolt pattern specifications, weight limits usually appear on the box of the tilting television bracket or within the product details of an online listing.
List of Features
Many tilting television brackets provide low-profile installation, meaning that they are close to the wall and take up much less space than a bracket with the full range of motion. At the same time, tilting television brackets offer flexibility, as users can tilt them up or down to achieve a better viewing angle. Tilting television brackets are also far less costly than full-motion brackets.
Other Types of Tilting Television Brackets
Some tilting television brackets are low profile, while others are bulkier. Certain models of tilting brackets also include a side-to-side swivel feature. Though this type of bracket does not provide a full range of motion, it does expand the usefulness of the product. Buyers should also look for tilting TV brackets that allow for vertical level adjustment or feature a locking system to discourage theft.
How to Buy TV Mount Brackets on eBay
When the time comes to purchase your next tilting television bracket or other TV mounting product, check eBay for low prices and plenty of choices. You should be able to find several of the top tilting television brackets, although availability may vary. To keep an eye on the availability of your favourite tilting television bracket, conduct a search for it from any eBay page. Save that search, allowing eBay to email you whenever a new listing for a corresponding product appears for sale. If possible, purchase from one of eBay's Top-rated sellers, especially if the seller offers free delivery.