Setting up a s erver is a great way to store and find data on a network, but it requires purchasing or setting up a server computer. Buyers can choose any server operating system that they prefer and can set it up on most desktop towers no matter the original make or model.
Tower servers
offer different functions, such as scalability, or specific functions such as being entry level or very high power, allowing buyers to choose a server based on function. Buyers can choose a tower server by considering their current and future needs, and then look on eBay or in tech stores to find some of the best options on the market.
| | |
| --- | --- |
| 1 | NetGear ReadyNAS Duo V2 |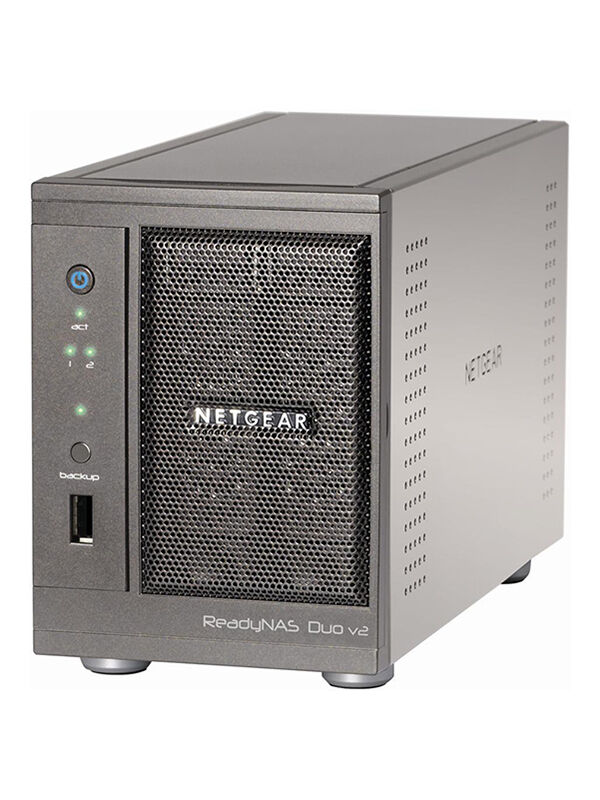 The NetGear is a low-end Network Attached Storage (NAS) for home or small business use. It supports up to two 3TB drives, allowing for a maximum of 6TB of storage. The NetGear Ready line also includes other sizes, so buyers in need of more or less space can choose a different model that suits their needs. NetGear ReadyNAS Duo V2 includes ReadyCloud software for setting up an internal cloud, real-time antivirus, GUI (Graphic User Interface), and apps for media players. The server is compatible with Mac TimeMachine, ReadyDLNA streaming for music and video, and ReadyDrop for instant sharing to Dropbox. The NAS server works as a cloud server, as backup for Windows, Mac, and Linux, and as a personal media server.
---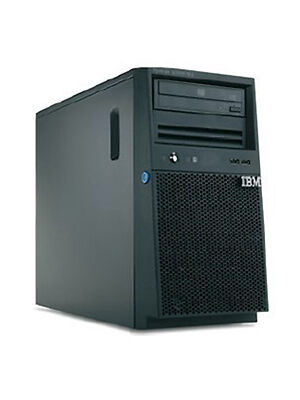 The IBM System x3100 M4 tower server offers users a flexible and customisable option. With four Serial ATA hard disks and up to 12TB capacity, the IBM offers plenty of room for everyone. The tower comes with basic software for management including an integrated GUI, toolbox, RAID server protection, and Gigabit Ethernet for high-speed streaming. The system supports Windows and Linux Server operating systems. It features an Intel Xeon E3-1200v2 series quad-core CPU with 3.6 GHz, 8 MB, and 1333 MHz or an Intel Core i3 2100 series CPU with 3.4 GHz, 3 MB, and 1333 MHz. Its 32GB of server class memory make it a powerful entry-class server.
---
| | |
| --- | --- |
| 3 | Dell PowerEdge T410 Tower Server |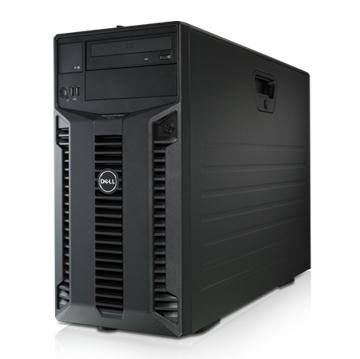 The Dell PowerEdge T410 tower server is an excellent option for small businesses looking for a server that can grow with them. The Dell features room for up to six hard drives with no size limit, integrated business GUI and tools, as well as compatibility with external management software and tools. The T410 is compatible with six Linux and Microsoft Server operating systems. Features like disc-to-disc backup, PowerVault direct attached storage, network attached storage, object based storage, unified storage, and tape backup, make the T410 suitable for any server use. The 24-inch chassis is large enough to allow owners to expand as they need more space, making the PowerEdge a great starter server for most small businesses.
---
| | |
| --- | --- |
| 4 | Fujitsu PRIMERGY TX120 S3p |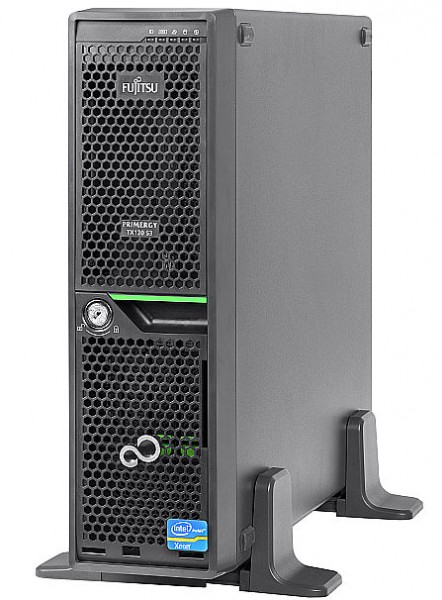 The Fujitsu PRIMERGY TX120 S3p is an ultra-compact, high-performance server with Intel Xeon processor and two 1 Gigabit LAN connections, allowing for easy service from front or back. The PRIMERGY features four storage bays with over 20 compatible drives and one accessible drive bay. Depending on the specific server, the PRIMERGY has 2 to 32 GB of RAM, on-board I/O controller, and hot-plug capabilities. The server features a remote access GUI so that it is updatable anywhere.
---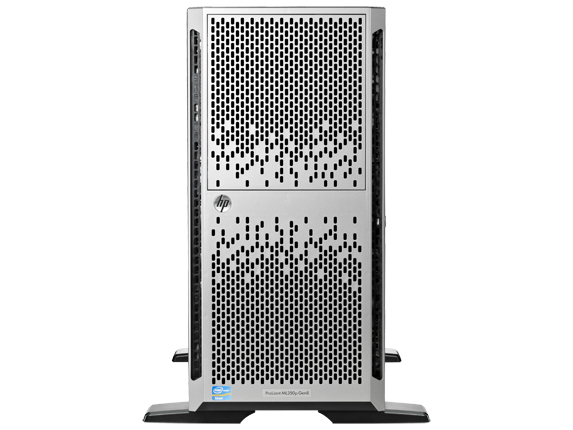 The HP ProLiant ML350 is an enterprise server with two-processor capacity, six drive bays, hot-plug capacity, and four removable media bays, making it a highly flexible server for business owners. The ProLiant features integrated Gigabit Ethernet, Lights Out remote operable GUI, online spare memory, and maximum RAM of 32GB, making it a powerful but easy-to-use server, even for beginners. The upgradeable CPU allows owners to increase size and power as needed, while the bays offer plenty of support for as much data as the owner has to store. The server also features redundant power, fan, and memory options to act as backup in case of a failure.
---
How to Buy Tower Servers
Buying a tower server requires research and consideration. To choose the right servers, buyers must decide how much room they need, how much power they need, and what features they require. Servers include everything from 2GB NAS options to 100TB enterprise servers. Many servers are customisable, upgradeable, and flexible, so that they can adjust to the needs of a growing business. Buyers can consider what features they need and then look for a specific model on eBay where sellers list everything from brand new servers to used options, and often offer deals on electronics like tower servers.