Travelling prams
are a must-have for most parents; however, with so many models and brands to choose from, it can be difficult to determine which one is the right fit for a family. As a pram is a relatively large, expensive purchase, buyers should take into account their lifestyle, budget, and the baby's age. Buyers should also consider safety features, as well as the baby's comfort. While some parents may prefer a cheaper, lightweight travelling pram for running quick errands, others require a sturdy, top-of-the-line model for off-road adventures. When purchasing a travelling pram from sources such as eBay, buyers should familiarise themselves with the five top-rated models of 2013, as determined by reputable source reviews.
| | |
| --- | --- |
| 1 | Phil&Teds Promenade Double Stroller |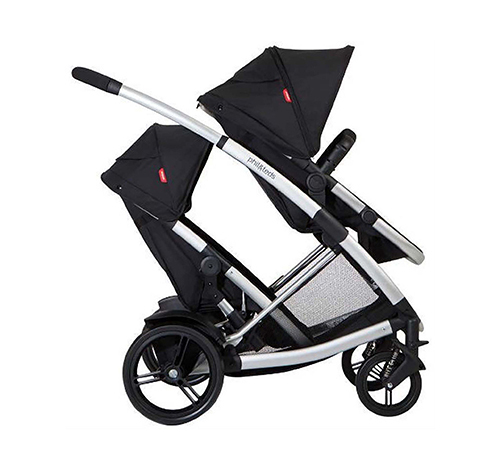 The Phil &Teds Promenade double stroller is available as a single stroller or with a second seat for carrying more than one child. As this stroller offers over 55 different riding options, parents can create a comfortable riding environment for their young ones, whether they be twins or of different ages. The stroller is well-suited for newborns and accommodates children up to four years of age. It features a sun hood with a zip-out extension, as well as a swing-away bumper bar and an adjustable footrest for the main seat. The main seat is reversible and can recline to various positions, including all the way to a flat position.
---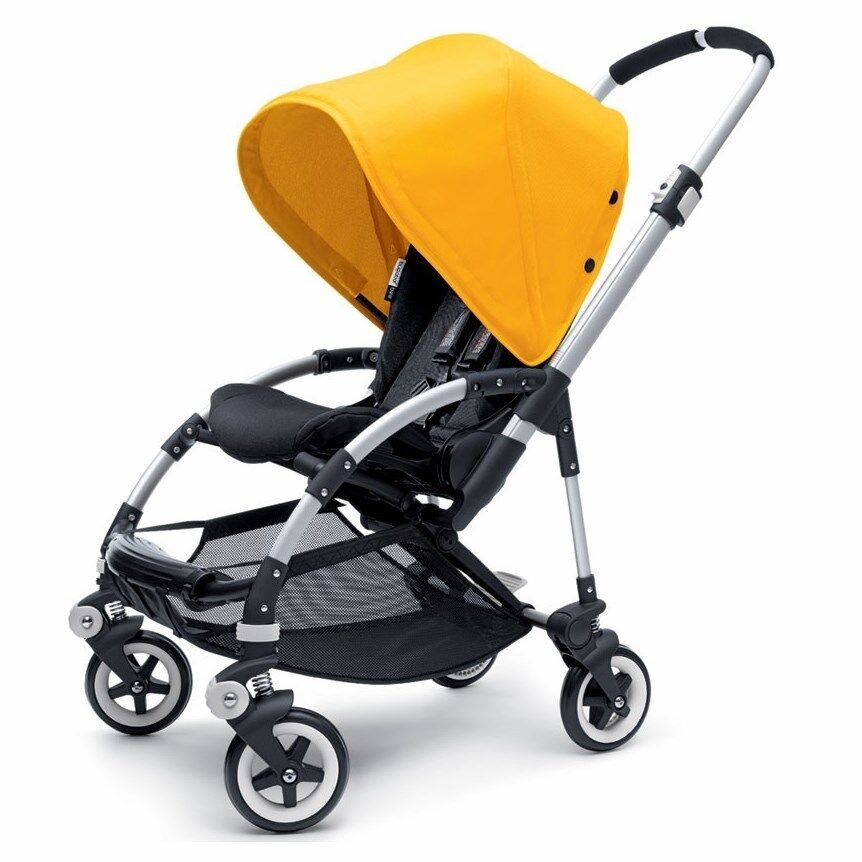 The Bugaboo Bee travelling pram is ideal for parents who are always on the go. Both easy to navigate and compact in style, this stroller is well-suited for both newborns and toddlers. The stroller is also car seat adaptable, letting parents transfer the baby from stroller to car and back with ease. Equipped with a reversible seat that reclines to multiple positions, the stroller offers superior rider comfort. The Bugaboo Bee features a telescoping handlebar, which allows parents to push in comfort. It has a convenient folding mechanism, making it easily portable. The five-point safety harness keeps riders securely fastened.
---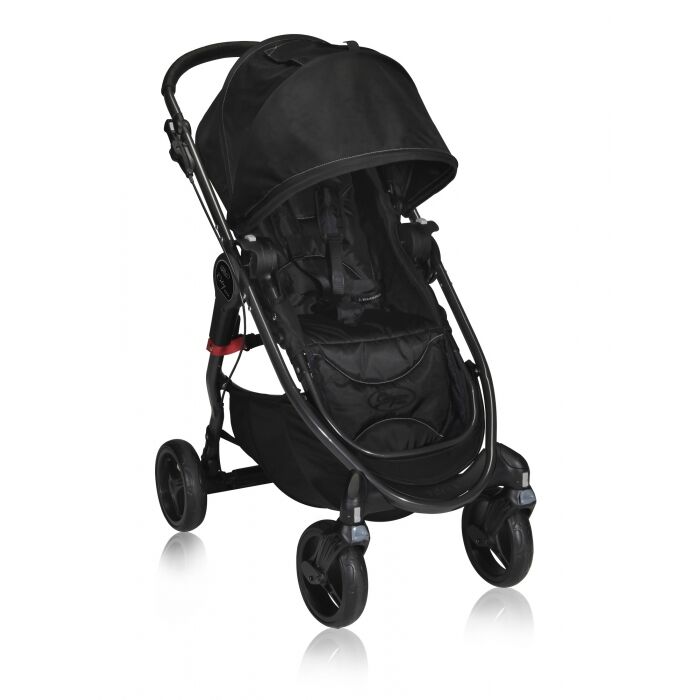 The Baby Jogger City Elite features a large multi-position sun canopy with two peek-a-boo windows, as well as large wheels with sealed ball bearings for easy navigation over any terrain. It also features a hand-operated parking brake, front wheel suspension, and a swivel front wheel. Quick-fold technology allows parents to collapse the stroller single-handedly, and the multi-position handlebar adjusts to accommodate users of all heights. The Baby Jogger City Elite includes an adjustable five-point safety harness with shoulderpads and a buckle cover for enhanced rider safety. A large under-seat basket and a seat-back storage compartment are also included.
---
| | |
| --- | --- |
| 4 | Mamas & Papas' Urbo Stroller |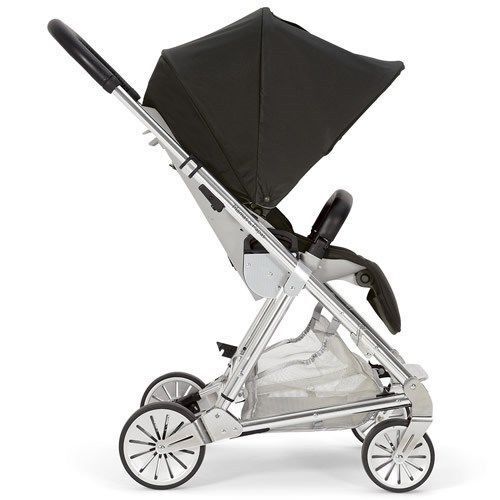 The Mamas & Papas' Urbo Stroller features a reversible seat, adjustable backrest and footrest, and a large hood and sun visor to help shade the baby's face. Compact and lightweight in design, this stroller is easy to manoeuvre and ideal for running day-to-day errands. The stroller has an adjustable handle height for multi-user operation, and the Urbo easily converts into a travel system stroller with the addition of a compatible Maxi Cosi or Graco car seat. It is important to note that buyers must purchase both the car seat and the car seat adapter separately.
---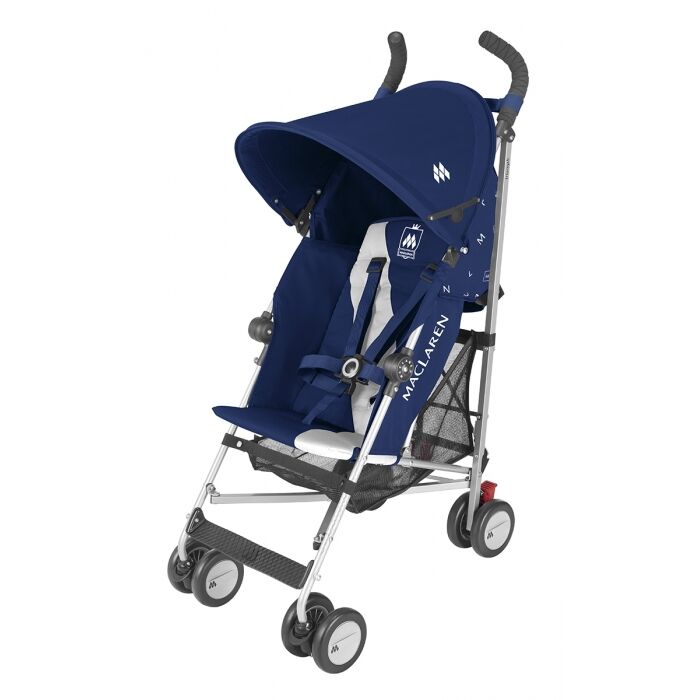 The Maclaren Triumph features multiple seat positions, lockable swivel wheels, and a five-point harness system to ensure rider safety. Best suited for children six months and older, this stroller is lightweight in design. The stroller is easy to operate and can be folded single-handedly. For increased user-friendliness, the Maclaren Triumph features ergonomic foam grip handles and an adjustable shoulder strap, making it easy to carry. It also includes a hood, a raincover, and under-basket storage space. The seat is washable and removable.
---
How to Buy a Travelling Pram on eBay
Buying a travelling pram online is a great way to maximise savings, as well as to ensure a broad selection of prams to choose from, and buyers can use the top-rated models as a reference in their search for the perfect pram to suit their lifestyle. Shoppers can begin their search on eBay by using eBay's keyword search. Alternatively, one can use eBay's advanced search function. This allows users to search by condition, price, or distance from seller location. Buyers can also search specifically for Top-rated sellers. Top-rated sellers are recognised by the eBay community for their high levels of customer service and satisfaction.