Wallets hold several important items and are as essential as mobile phones, as people zip through their hectic lifestyles. However, no one likes to carry around a bulky wallet, and with a sleek trifold wallet, storing several items is easy with the distributed bulk. A trifold wallet has compartments created for specific items, so the wallet remains a well organised one. People buy wallets from stores or may receive them as gifts, as the wallet is one of the most popular gift items. Shoppers browse the vast inventory of trifold wallets on stores such as eBay, which lists a huge variety. Before making buying decisions, consumers look at the top products.
| | |
| --- | --- |
| 1 | Versace Black Patent Trifold Wallet |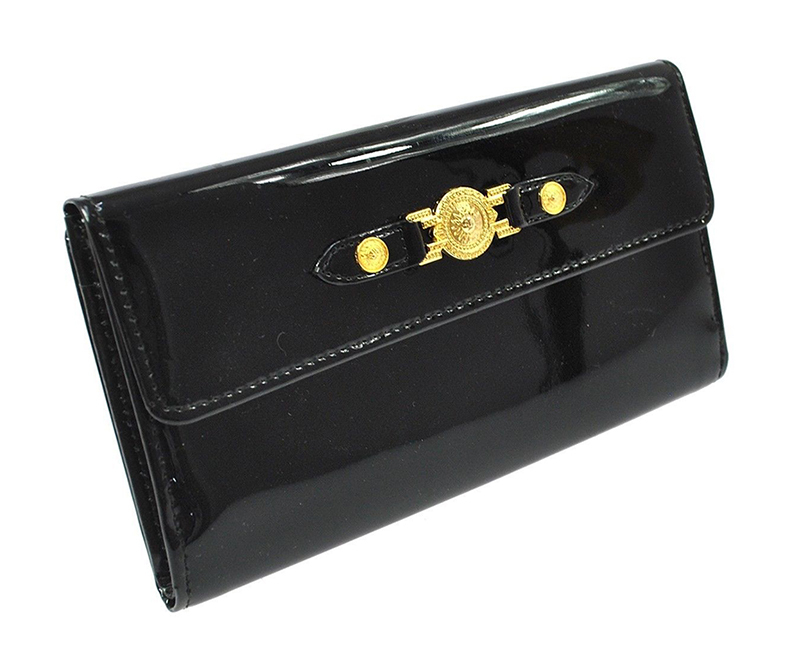 A slick design and a perfect finish are the highlights of the Versace black patent trifold wallet. On opening the flap, the trifold wallet has one coin pocket, seven card slots, one slot for currency notes, and two meshed ID windows. Multiple miscellaneous slots provide additional storage. The flap closure has a magnetic snap button for fastening, and the exterior of the flap bears the lettered Versace logo. The material is faux leather in a glossy finish with eye-catching purple trim.
---
| | |
| --- | --- |
| 2 | Must de Cartier Square Trifold |
An elegant piece from the Must de Cartier timeless leather good line, this square trifold wallet has a smooth-grain Bordeaux leather finish with gilded flap corners. The flap also bears the legendary double "C" Cartier monogram embossed on it. A coin pocket on the exterior, four card slots on the inside, and an additional two pockets are within this trifold with dimensions of 10 cm wide by 10 cm high.
---
| | |
| --- | --- |
| 3 | Mulberry Mini Trifold Wallet |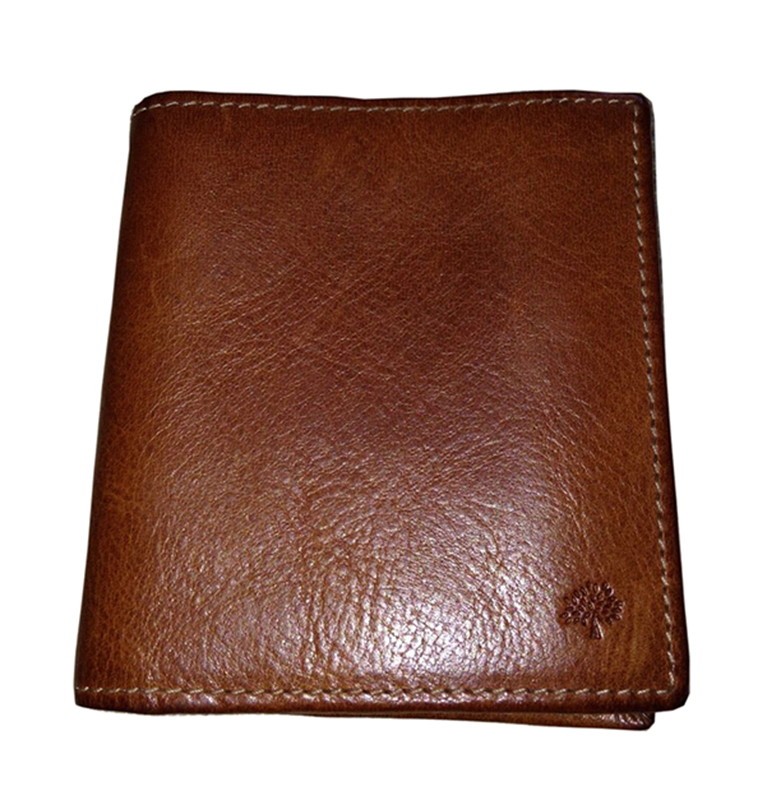 A compact trifold wallet with plenty of space, the Mulberry mini trifold wallet made from natural leather has dimensions of 10 cm high by 8.5 cm wide by 2 cm deep. The transparent ID card slot bears mulberry tree detailing, and the exterior of the trifold has the name "Mulberry" embossed on it. The trifold has one cash sleeve, two internal slip pockets, and nine card slots.
---
| | |
| --- | --- |
| 4 | Louis Vuitton Damier Graphite Trifold N63096 |
Stylish, compact, and functional, the Louis Vuitton trifold N63096 has a rugged, graphite exterior of Damier or chess board pattern with grained calf leather lining the interiors. The trifold measuring 8 cm wide by 11 cm deep, features silver-coloured brass hardware. A large sleeve for currency notes, six credit card slots, two additional slots, and three compartments for receipts provide ample storage.
---
| | |
| --- | --- |
| 5 | Chanel Classic Quilted Leather Trifold Wallet |
Made from caviar leather, Chanel Classic Quilted trifold wallets are available in several colours for women, such as blue, black, and red. The trifold is 14 cm wide by 10 cm high by 2.5 cm deep and has the iconic silver-tone inverted double "CC" Chanel logo applique on the flap. The flap has a magnetic snap button for closure. The trifold features four long slip pockets, pockets with flap for coins, six credit card slots, and one large back pocket. Matching nylon fabric lines all the pockets and interiors.
---
Comparison of Trifold Wallets
Consumers compare most trifold wallets based on quality of material, storage, and price. All top five trifold wallets have some type of natural leather as the material, while the Versace trifold is made of faux leather. Generally standard, trifold sizes are similar, as most credit card sizes are the same. However, the number of credit card slots varies with the Mulberry mini trifold having the maximum slots at nine, followed by the Versace with seven, Chanel and Louis Vuitton trifolds have six each, while the Must De Cartier wallet has the least at four. Transparent ID windows, coin pockets, and currency note slots are available on all trifolds, but the number of additional compartments vastly varies. While Mulberry and Cartier trifolds have two additional pockets for slips and receipts, Chanel has four, Louis Vuitton has five, and the Versace trifold has several additional pockets.