Trouser suits
are essential for a variety of occasions, from workwear to formalwear. Trouser suits are versatile and can be paired with a range of shirts and accessories to create fabulously flattering ensembles. The most popular fabrics for trouser suits include wool, linen, cotton, tweed, and polyester. When purchasing trouser suits, consumers must consider the seasonal practicalities as well as the occasion the suit is best suited to. Tweed and wool are great choices for winter and cold climates while linen and cotton are best suited to warm weather. For durability and value for money, polyester trouser suits are a must, particularly for workwear.

Wool trouser suits are stylish and practical. The wool fabric is durable and hardwearing, holding its shape well, even with lots of use and washing. Because the wool is tightly knitted, these trouser suits are great for cooler weather, as the dense fabric traps body heat. Wool also helps to keep wearers dry, being naturally water resistant, by wicking moisture such as perspiration away from the skin to the outer layer of wool where it evaporates. For warmer weather, lightweight woollen trouser suits provide more air circulation and a lighter fabric, preventing the wearer being uncomfortably hot. Woollen trouser suits also have natural stretch and quick and effective stretch recovery, allowing the garments to drape on the body in a flattering manner, without clinging too tightly or sagging unappealingly. Despite the high level of durability, many wool trouser suits require dry cleaning. Therefore consumers must always check their suit label before washing.
---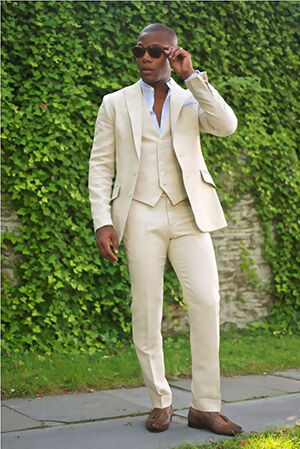 Linen trouser suits are lightweight and elegant and are perfect for spring and summer as they allow air to circulate. Linen is strong and durable, while being crease and wrinkle resistant. It is highly absorbent and efficiently pulls moisture away from the skin. Because linen is easy to tailor and alter, it is a great choice for trouser suits. And because it is a natural plant-based fibre, linen is also an excellent choice for those with allergies and sensitive skin.
---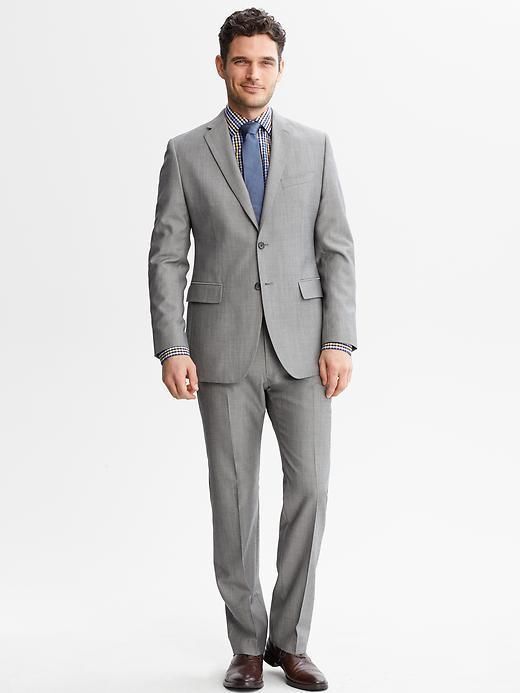 Cotton trouser suits are a popular choice. Cotton is easy to care for, with cotton trouser suits often being machine washable. Cotton is a soft, natural fabric that provides superior comfort. It is absorbent and pulls moisture away from the skin, holding an impressive one and a half times its own weight in liquid before it begins to feel damp. Organic cotton is hypoallergenic, great for those who have skin allergies or sensitivities. It is also a sustainable resource that has little environmental impact. Cotton trouser suits are durable and strong, able to withstand the rigours of everyday use, making them an excellent choice for workwear. Like linen, cotton promotes air flow around the body, keeping the wearer cool, dry, and comfortable.
---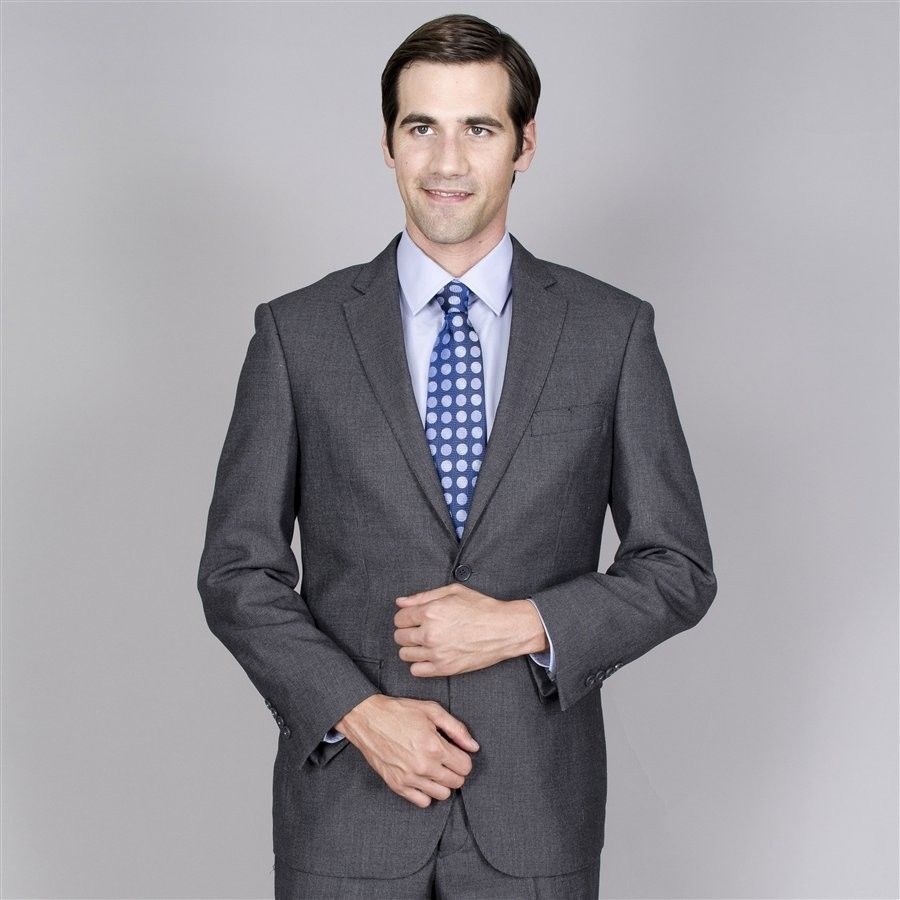 Tweed trouser suits are classically British. Tweed is a tightly woven, wollen fabric that provides a warm suit, insulating the body and preventing body heat escaping. A tweed trouser suit creates a powerful, timeless look and is often associated with high fashion. Usually dry clean only, tweed trouser suits get heavy when exposed to water. These trouser suits also have a coarser texture than other suit types, making them slightly less comfortable. They are not suitable for warm environments.
---
| | |
| --- | --- |
| 5 | Synthetic Trouser Suits |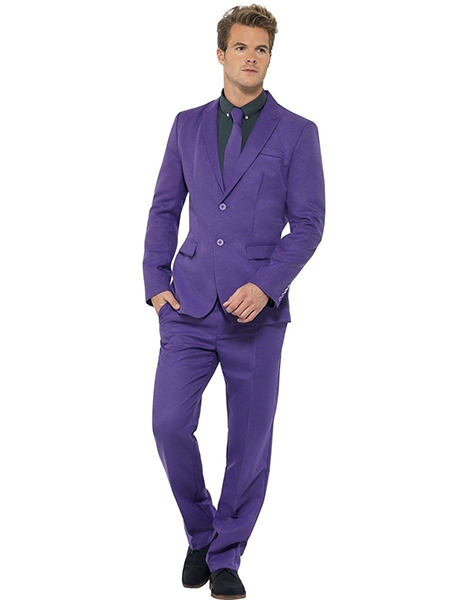 Synthetic trouser suits, such as polyester and polyester blends, are incredibly popular and comparatively inexpensive. These suits are strong and long lasting, with the fabric able to withstand daily rigorous use. Because of their inexpensive nature and tough characteristics, synthetic suits are commonly worn as workwear. Synthetic trouser suits are often machine washable for ease of use. Additionally, these suits are resistant to chemical damage, mildew, plucks, and abrasions. Synthetic trouser suits also wear well and hold their shape, even after multiple uses and washing cycles. Polyester trouser suits can be dried in a tumble drier for fast, easy maintenance and the synthetic fibres require minimal ironing. Further to this, the synthetic nature of the fabric makes these trouser suits a good option for those with allergies to natural fibres such as wool.
---
How to Buy Trouser Suits
Trouser suits are easy to find on eBay with a quick search from any page. Browse through the matching listings or refine your search by setting parameters for size, price, and condition. Choose to purchase a jacket and pair of trousers as a bundle to make further savings or, to allow you more choice when it comes to style and fit, opt to buy the jacket and trousers separately. This allows you to choose a jacket that is a different size, style, or cut than the trousers, providing the best fit for your body shape. Consider whether you need a warm, insulating suit, or a cool, breathable one to make the most appropriate purchase.