It seems that everything connects to a computer these days, but they do not all connect the same way. The most common method of connecting is through a USB (Universal Serial Bus) port. There are several different types of
USB cables
, and they all have a standard USB Type A, which connects to the computer. These cables are easy to come by; the problem is finding one with the right kind of connector at the other end. These top 5
USB adapters
can help computer users make the most out of any USB connection.
| | |
| --- | --- |
| 1 | Micro USB to Mini USB Converter Adapters |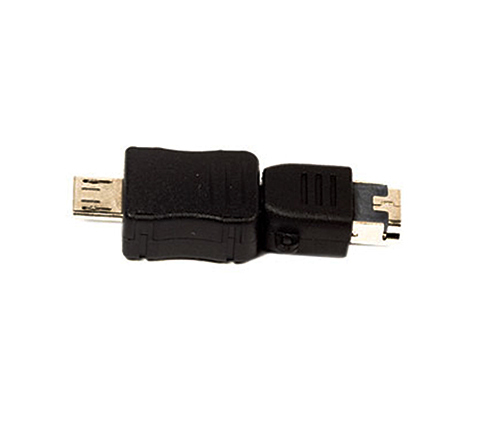 The most common connectors on the other end of a standard USB cable are either micro USB or mini USB. These are used by the majority of hand-held devices, including phones, tablets, and mp3 players. Most newer technology uses micro USB, which is similar to a standard USB connector, only more slender and smaller. A mini USB connector is thicker and boxier, shaped somewhat like an elongated capital 'T'. Because most mobile devices use a micro USB connection, USB type A to micro USB cables are very common. Owning a Micro USB to mini USB converter adapter allows the use of one of these more common cables to connect to devices that use mini USB connections, such as toys, digital photo frames, and older mobile devices. This can eliminate the need to have a drawer full of different cables.
---
| | |
| --- | --- |
| 2 | Tech Tent USB Type A Female to USB Type B Male |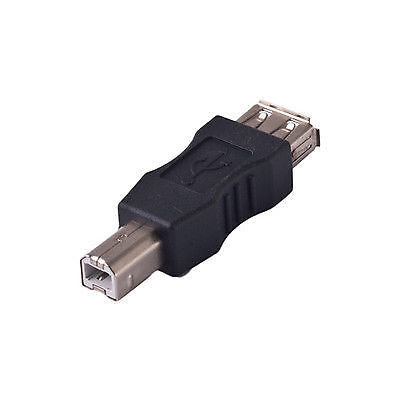 USB Type A is the most common USB connector. It is the standard, long, rectangular-shaped connector that the tech industry relies on for moving information and connecting peripherals. Some common peripherals, however, use another type of USB connection, namely, USB Type B, which is square. It is the kind of connection used by many printers and scanners. These types of peripherals use USB Type B connection ports because it is an upstream connection, meaning that the information only travels from the peripheral to the connected device, not the other way around. A USB Type A to USB Type B adaptor can attach to the end of any standard USB cable, turning it into a printer cable. Travelling with this kind of an adaptor allows the user to connect to a printer while on the road.
---
| | |
| --- | --- |
| 3 | USB Seven-Port High Speed HUB Adapter |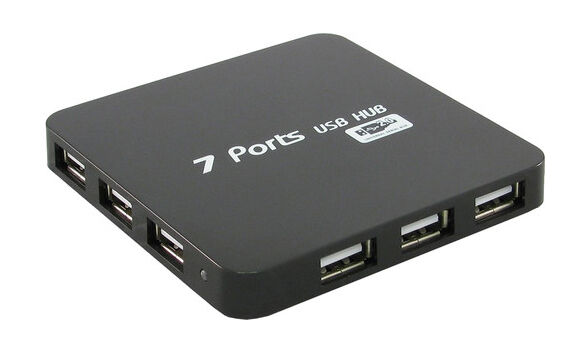 With the large number of devices and peripherals that most people own these days, computer users are often at a loss for where to plug in the next item. Most peripherals, such as a keyboard and mouse, each require their own USB connection. Many people also use Flash Drives to store data on, which also require a port. The typical computer includes 2-3 USB ports, which fill up quickly. A HUB adapter plugs into one of the computer's USB ports and splits that connection to more USB ports on the HUB. A Seven-Port High Speed HUB adaptor extends the number of USB connection possibilities to seven devices. Many of these come with additional features, such as the ability to limit charging of a certain device in order to save battery life. Some even include "hot-swapping" which allows the user to unplug and plug in devices without worrying about data loss or having to reboot. Owning a seven-port high-speed USB HUB adapter removes the limitations that many computer users feel when having to decide which device or peripheral to plug in.
---
| | |
| --- | --- |
| 4 | StarTech Cable USB to SATA IDE Adapter |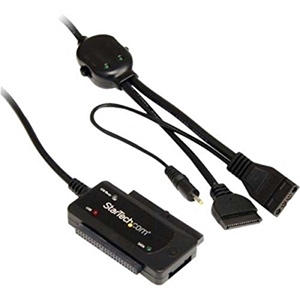 For some users, hard drive space can be a premium commodity. SSD hard drives are attractive because of their speed and information handling capabilities. Not every computer, however, can accommodate the addition of such a drive. This is where the USB to SATA/IDE adapter comes in handy. It plugs into a Serial Advanced Technology Attachment (SATA) or Integrated Drive Electronics (IDE) port on such drives and makes the hard drive accessible to the computer via the USB connection, much the same way a flash drive works. This kind of connection can speed up the computer considerably without requiring excessive purchases or time. Many of these drives require a power source, so, be sure to look for one that includes a compatible power supply.
---
| | |
| --- | --- |
| 5 | USB A Female to USB A Female Couplers |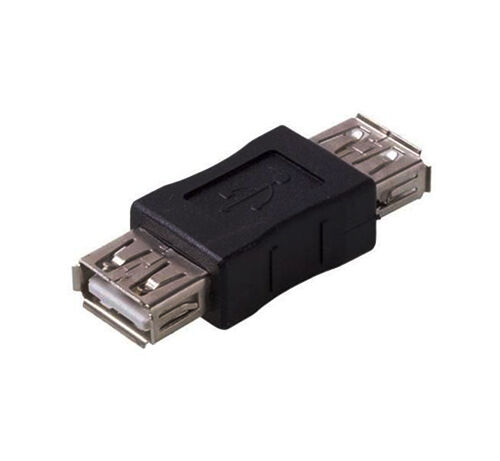 The USB A Female to USB A Female coupler is one of the most popular USB adaptors because of its versatility and usefulness. This coupler connects two USB cables together, making a much longer connection cable. A long cable like this is handy when connecting peripherals located some distance away from the computer.
---
Finding USB Adapters on eBay
Figuring out what all the different types of USB adapters are for and how to use them may be confusing, but shopping for them on eBay is not. Start by knowing the exact type of adaptor you are looking for. Then, the easiest ways to locate it is to enter the name of the adapter into eBay's search engine. Doing returns a number of listings that you can sort through to find the right USB adapter for your connecting needs.