Smaller than a pack of gum,
USB dongles
attach to the USB ports of laptop and desktop computers. USB dongles provide additional computer features that manufacturers did not build into the system. Some of the features that they provide are wireless network connections, data transfers, and enhanced protection against viruses. Users may also plug dongles into other types of electronic devices to perform some of the functions that they provide for computers. Consumers can find USB dongles by shopping on eBay. Before searching for USB dongles, consumers should learn about the purposes of USB dongles and review the descriptions of the top five USB dongles.
Manufactured by Voiamo, Globalgig Hotspot runs on the lower end of the pricing range, yet the USB dongle delivers high-quality mobile connections over 2G and 3G wireless networks in the United Kingdom. Globalgig collaborates with network provider Three in the U.K. to connect mobile users from virtually everywhere including on trains and airplanes. Download speeds from single devices, such as desktop and laptop computers, rarely fall below 3 Mbps. As one of the top five USB dongles, Globalgig Hotspot picks up wireless connections in broadband dead spots, which can occur in remote locations and within buildings constructed with thick walls. The simple set up involves inputting the mini-SIM, securing the supplied battery, and charging the modem.
---
| | |
| --- | --- |
| 2 | Vodafone Mobile Wi-Fi R205 |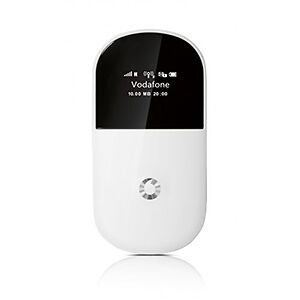 The Vodafone Mobile Wi-Fi R205 includes a small OLED display that allows users to view signal strength, uptimes, data transfer information, and remaining battery life. Users also receive notification of new text messages. By pushing the power button two times, users can access the SSID and network keys without having to remove the rear panel that retrieves details of the two keys. Acting as a wireless router, the Mobile Wi-Fi R205 does not require a browser to gain Internet access. Vodafone has developed features that prevent unauthorised access from malicious spyware and other device-harming programs.
---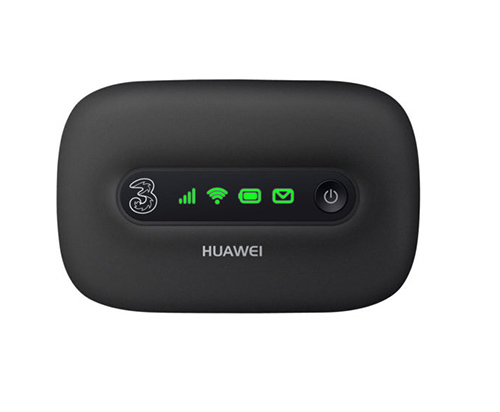 With the capability to transfer data over a 3G wireless network, the E5331 USB dongles constructed by Huawei provide enough bandwidth to handle most user email inboxes efficiently. Consumers can sign up for contracts of varied lengths, which makes the USB dongle a perfect match for students who want to sign up for short term Internet service. U.K. consumers who require permanent portable wireless connections can purchase a 12 GB Huawei E5331, as long as they have Three wireless network reception in their area. The small, portable USB dongle easily fits inside of a sports coat or leisure jacket. Users who take lengthy holidays can utilise the USB dongle to download files from laptop computers.
---
| | |
| --- | --- |
| 4 | Vodafone USB Modem Stick |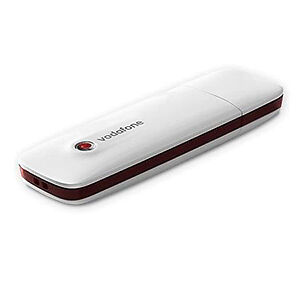 Vodafone's USB Modem Stick allows users to quickly browse the Internet, send voluminous emails, and download large files in virtually every type of environment. The modem stick supports High Speed Downlink Packet Access (HSDPA), which provides users with quicker speeds than other Vodafone USB dongles. With download speeds approaching 7.2 Mbps, the USB modem stick includes a USB extender cable located within the modem stick's box. A small protective tray stores the SIM card that provides users with easy installation for XP, Vista, and Windows 7 operating systems. Vodafone has developed security features that make the modem stick virtually impenetrable by malicious spyware.
---
| | |
| --- | --- |
| 5 | Virgin Mobile Broadband 7.2 Mb USB Modem |
At download speeds that consistently reach 7.2 Mbps, the Virgin Mobile Broadband USB modem allows mobile professional users to work on the go. Users do not require fixed-line ADSL connections or cable services to meet their professional communication needs. The sleek USB dongle includes a USB flash memory drive that possesses a removable dust cap on the contact ends. Once users remove the protective dust cap, they can locate the slot for the SIM card on one end and an empty slot on the other that holds the microSD card. Users can sign up for one of Virgin's mobile broadband contracts or purchase a standalone unit that carries more data over wireless networks.
---
The Purposes of USB Dongles
Often called a memory stick, a USB dongle produced for data storage allows users to transfer files among several types of electronic devices. Memory sticks possess rewritable solid-state memory chips that do not require power to store and retrieve data files. USB dongles can also provide wireless network connections to laptops and notebooks that rely on external devices for connecting to wireless networks. The popularity of communicating through Personal Area Networks (PAN) has created another niche for USB dongles. USB Bluetooth dongles connect smartphones and personal computers to PANs. Proprietary USB dongles authenticate software to protect computer users from access by unauthorised computer programs.
How to Buy USB Dongles on eBay
eBay offers you a wide variety of broadband devices that include USB dongles. Simply type specific keywords that match your buying criteria into eBay's search engine. You can search by brand name or wireless standard, such as 3G or 4G. Your eBay search objective is to reduce the potential seller list to a small number. Then, vet each seller by reviewing the information that eBay compiles on each seller's product page. Take time to read the feedback left by customers and pay special attention to sellers who have received positive feedback for selling wireless network components.