Projectors
have a range of applications, from business presentations to sharing photos and videos with family and friends.
Projectors with a USB port
allow users to connect to other compatible devices, such as a laptop computer, smartphone, or digital camera. In some cases, they can read files directly from a USB drive. This versatility makes them a great choice for presentations. They come in a range of sizes and prices, and well as sets of features and specifications. When shopping for a projector, buyers should compare their intended use with factors such as portability, projection size, image quality, and which software and file types it supports.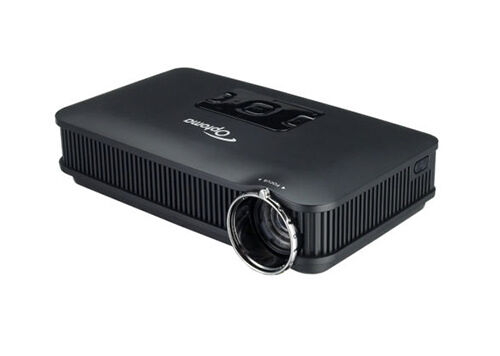 At just 227g, the Optoma PK301 Pico is highly portable projector. It features plenty of connectivity options, including a universal I/O, a mini HDMI for superior image quality, composite video for quick connections to a variety of devices, and a micro USB, which buyers should note requires an adapter cable to plug in a USB drive. Picture quality is solid, thanks to the maximum resolution of 1280 by 800 and a 2000:1 contrast ratio, and images can be up to 3.04m. However, the 50-lumens brightness rating means the room needs to be quite dark. Top Ten Reviews notes the PK30's relatively long lamp life of 20,000 hours, as well as its battery, which some micro projectors do not have. The built-in 128MB of memory can store a presentation or two, eliminating the need to bring additional devices along. Finally, set-up is easy with the user-friendly main menu, settings menu, and remote control.
---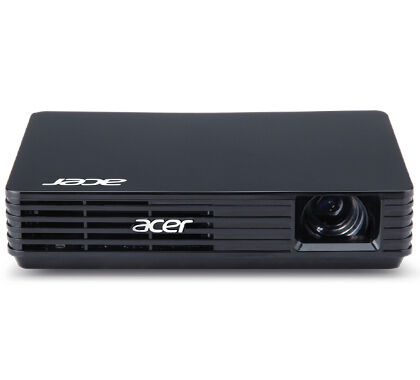 For those who need a USB connection to a Windows OS, the Acer C120 is a small, economical, and bright projector. Its simple, no-frills design means that users control the projection through their computer, and require external speakers for sound. However, as PC World notes, the C120 is easy to connect, relatively inexpensive, and, at 179g and 119 by 81 by 25mm, remarkably compact. It has a native display resolution of 854 by 480 pixels, and can support input resolutions of up to 1280 by 800. Another plus is its brightness: 100 ANSI lumens when running on AC power, or 75 ANSI lumens when using the USB connection as the sole power source. Given that that is still enough to work in a well-lit room, the Acer C120 is an excellent value for PC-users on the go.
---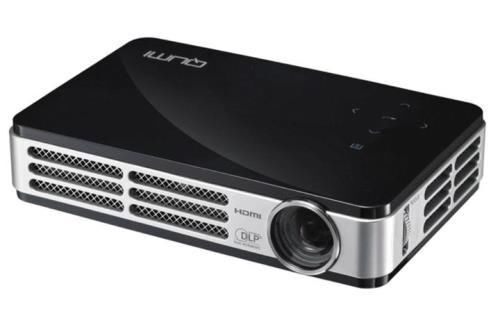 An update of the popular Q2, Vivitek's Qumi Q5 includes the former's impressive set of features, plus additional advantages like a built-in speaker and web browsing. Although at 490g, the Q5 is larger than other pico projectors, it is still lightweight enough for travel or quick transfers from one room to the next. It has HDMI, VGA, and USB ports, as well as a Wi-Fi dongle for web browsing. Users laud the Q5's superb image quality. Indeed, it is a standout among other pico projectors, with a maximum brightness rating of 500 ANSI lumens, 10,000:1 contrast ratio, maximum image size of 2.3m, native resolution of 1280 by 800 pixels, and maximum resolution of 1600 by 1200. Although its cost is somewhat higher than other projectors in its class, the Q5 delivers superior performance and versatility.
---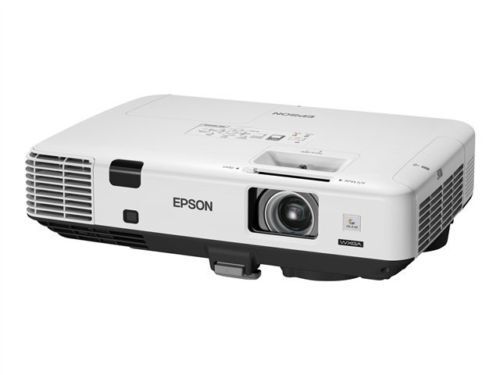 PC Advisor lauds the Epson EB-1945W as an excellent all-around projector whose wide range of user-friendly tools, impressive image specs, and features like Wi-Fi connectivity and speakers. Adjusting settings is remarkably easy thanks to the "testcard" system that assists users in finding optimal focus, screen size, and more. With a brightness of 4200 ANSI-lumen (2910 in economy mode), the EB-1945W can function even in full daylight. Pictures are vivid and crisp thanks to the 1280 by 800-pixel resolution and 3000:1 contrast ratio, and can be up to 7m in diameter. The connectivity options include DisplayPort, HDMI, VGA, composite, and USB 2.0. Additional options include wireless connectivity and projecting PDFs from a USB stick. At 3.9kg, the EB-1945W is rather cumbersome for travel; it is better for home, office, or school use.
---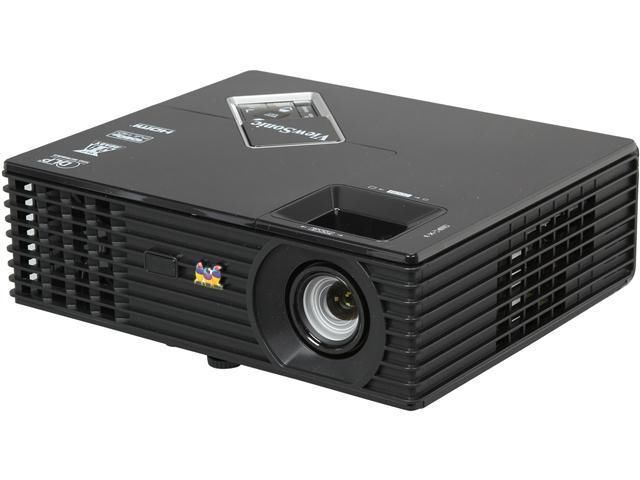 The ViewSonic PJD7820HD is a high-definition projector that is perfect for colour-rich video and graphic presentations, and packs an impressive set of specifications into a relatively low cost. Imaging is its strong point, as PC Advisor notes, thanks to a six-segment, 7200-rpm DLP colour wheel and a 15,000:1 contrast ratio. With a brightness of 3000 ANSI lumens, pictures are clear and sharp even in a fully-lit room. A short-throw lens allows for projection from 2m, perfect for compact spaces. And, with a range of ports, including HDMI, VGA, and mini-USB, users can connect it with a variety of devices.
---
How to Buy a USB Projector
eBay has an extensive selection of projectors, from micro to professional. To start shopping, simply go to any eBay webpage and locate the search bar, where you can enter keywords like " Epson EB-1945W". Make sure you read the full product listing for important details like condition, specifications, and whether there are any bundled items like cables or remote controls. In addition, check the postage cost and the seller's feedback score. The right USB projector can make a big impact, whether presenting at a business conference or sharing photos with friends. With easy connectivity and high image quality, users can enjoy bright, vivid projections, hassle-free.