The emergence of the video call has changed business and personal communications. With many free and low-cost video chat programmes available, computer owners need little more than an Internet connection, a microphone, and a
webcam
. Better-quality high-definition webcams typically feature a built-in microphone and software with extras like optimisation settings, connecting to email and social networking sites, and the ability to capture still images, video, and audio. Design and weight are also considerations for those who plan to travel with their webcam. By comparing different product specifications, software features, and prices, consumers can find the webcam that best suits their needs.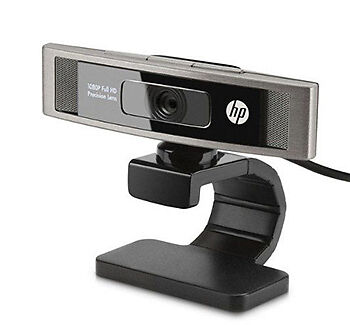 Ranked among the best webcams by Top Ten Reviews, the HP HD 5210 does not disappoint, with superb image quality and full set of features. Its maximum resolution is 1920 by 1080, and can take snapshots with up to 13-megapixel resolution. The stereo microphone has a noise-cancelling feature that eliminates distracting sounds and distortion. It clips onto a laptop screen or monitor, can pan 270 degrees and tilt 30 degrees up and down. Its auto-focus is capable of capturing an image as close as 6cm. Although compatible with Windows 7, XP SP2, and Vista, it does not work with Mac operating systems. This webcam is for those with a slightly larger budget, who want all the bells and whistles.
---
| | |
| --- | --- |
| 2 | Microsoft LifeCam Cinema HD |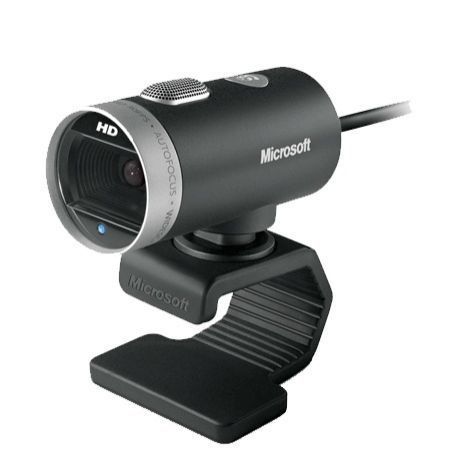 Experts from Trusted Reviews and PC Mag admire the LifeCam Cinema's sleek, telescope-like design and aluminum chassis, as well as its HD capability. With 720p video and a speed of 30 frames per second, the LifeCam Cinema promises a clear, detailed picture, and the automatic focus ensures sharp moving images. The ball-and-socket mount lets the camera tilt up and down up to 60 degrees and rotate 360 degrees. The flexible foot stands firmly on a desktop, or bends to attach snugly and securely to laptop screens or monitors. Its software can take snapshots, record audio and video with resolution up to 1280 by 720, and create amusing visual effects. Although the built-in microphone does not always reduce noise, the flexible design and excellent image quality make this webcam an excellent value.
---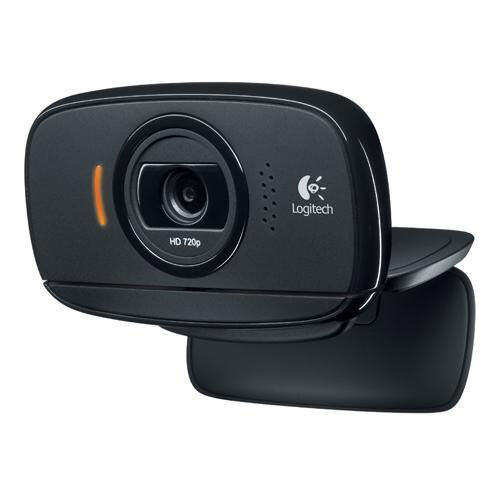 Logitech's C510 webcam is an affordable high-definition device that features a convenient swivel mount, letting users adjust to the perfect angle or pan 360 degrees. The 2-megapixel sensor can take snapshots of up to 8 megapixels and supports 720p HD video. CNET praises Logitech's user-friendly software, including RightLight, for light optimisation, RightAudio, for noise-reduction in the built-in microphone, and Follow My Face, which automatically moves the camera keeping the user's face at centre. Plus, there is the option for one-step video integration with email and social networking accounts. Logitech notes that the software requires Windows 7, Vista, or XP SP2 or later to run. Its foldable design and light weight make it is easy to take anywhere.
---
| | |
| --- | --- |
| 4 | Logitech C905 HD Webcam |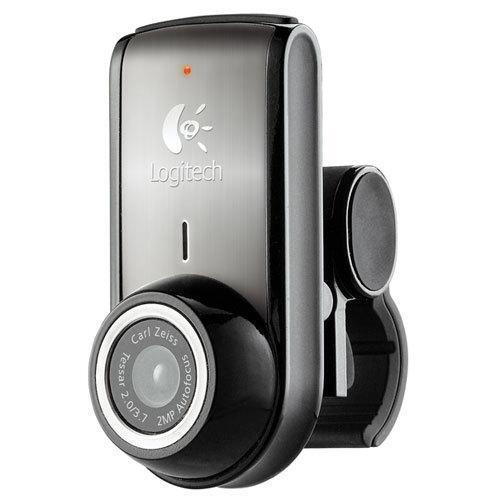 The Logitech C905 HD webcam is perfect for frequent travellers who want a high-quality picture and sound, whether at a video conference or making personal calls. At 381g, the C905 is small enough to take anywhere, yet it supports a maximum video resolution of 1600 by 1200. It can clip onto a screen or stand on its own with the included desktop stand. After installing Logitech's software, users can take advantage of the proprietary technology: RightLight2 adjusts for optimal lighting even in low-light settings, and the autofocus function ensures smooth movement tracking. Plus, it can take snapshots of up to 8 megapixels. Users consistently praise the clarity of the Carl Zeiss lens and built-in microphone, as well as the portability of this quality webcam.
---
| | |
| --- | --- |
| 5 | Logitech Webcam Pro 9000 |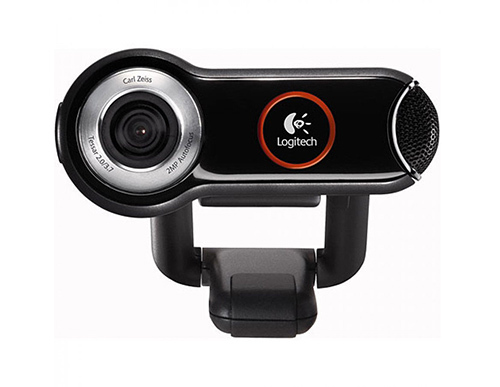 With sharp, vivid images and a range of features, the Logitech Webcam Pro 9000, formerly known as the QuickCam Pro 9000, has been a top pick for experts including CNET, PC Mag, and Trusted Reviews. The camera's sensor resolution of 2 megapixels and superior Carl Zeiss lens optics produce excellent images, while internal autofocus keeps even moving pictures sharp. A built-in microphone extends to the side to the lens and records sound clearly. Users must install the camera software using the included disk or from Logitech's website; the software requires a Windows XP or Vista OS. The software lets the user take pictures of up to 8 megapixels and record video at a resolution of up to 1600 by 1200. There is also a system that activates video recording only when it detects motion. Settings allow manual and automatic adjustments, and include light-optimisation, special effects, FaceTracking, and zooming.
---
How to Buy a Webcam
eBay has an extensive selection of new and used webcams at competitive prices. To find what you're looking for, simply type keywords into the search field on any eBay webpage. You can sort search results, save searches, and add favourite items to a Watch List. Once you find a webcam you're interested in, read the listing fully, noting item condition, bundled products. It is also important to check the postage fees and look at the seller's feedback score before finalising the purchase. A high-quality webcam can bring video chats to life with rich images and clear, crisp sound. By researching different products and weighing factors like price, features, and specifications, consumers can find the right webcam for them.