One of the worst things that can happen when working on a personal computer, networked device, or other powered electronics is losing all unsaved information and working capabilities when the power goes out. Whether because of an electrical surge due to lighting, problems with the city power grid, or any other reason, it is important for consumers to maintain and protect electronic devices when the power goes out by utilising an
uninterruptible power supply
(UPS). With knowledge regarding the top UPS products on the market, consumers can effectively make confident purchases.
| | |
| --- | --- |
| 1 | APC Smart-UPS 750VA LCD 230V |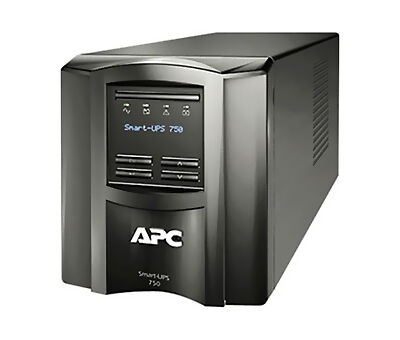 Many consumers choose APC for their personal and business UPS needs. With the APC Smart-UPS 750VA LCD 230V, users experience an intelligent UPS complete with many practical features, including an intuitive LCD interface that provides easy-to-read and accurate information in multiple languages, a predictive replacement battery date for long-term maintenance planning, and an energy metre that showcases how much energy a consumer uses. Additionally, this UPS protects devices from abnormal spikes in electricity while also optimising battery performance and life. Consumers can also benefit from the automatic restart of loads after UPS shutdown, which returns power to connected equipment once the natural power grid returns.
---
| | |
| --- | --- |
| 2 | CyberPower CP1500AVRLCD |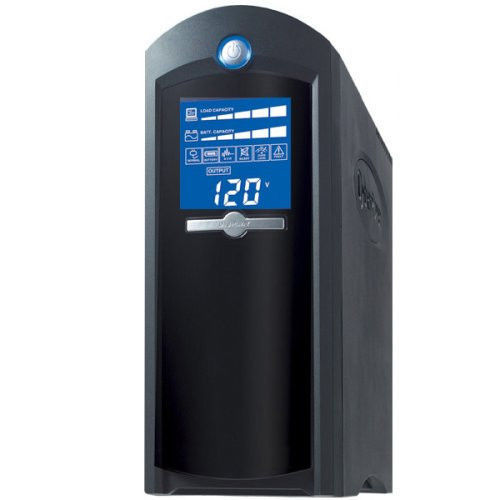 Coming from the CyberPower Intelligent UPS series, the CP1500AVRLCD features a dynamic line conditioning that provides ultimate protection against power surges for mid to high-end computer systems. Additionally, with its capability for providing 1500VA/900 watts, eight NEMA 5-15R receptacles, and four fail-safe outlets, the CyberPower CP1500AVRLCD allows long-term multiple computer and device usage during brownouts and blackouts. Furthermore, the easy-to-use LCD display screen provides users with several functions, including input and output voltage level, automatic voltage regulation, battery capacity, runtime estimate, and much more. As an ENERGY STAR-qualified device with the GreenPower UPS bypass circuitry, this unit also helps reduce energy consumption while preventing damaging heat buildups.
---
| | |
| --- | --- |
| 3 | Tripp Lite Internet350U |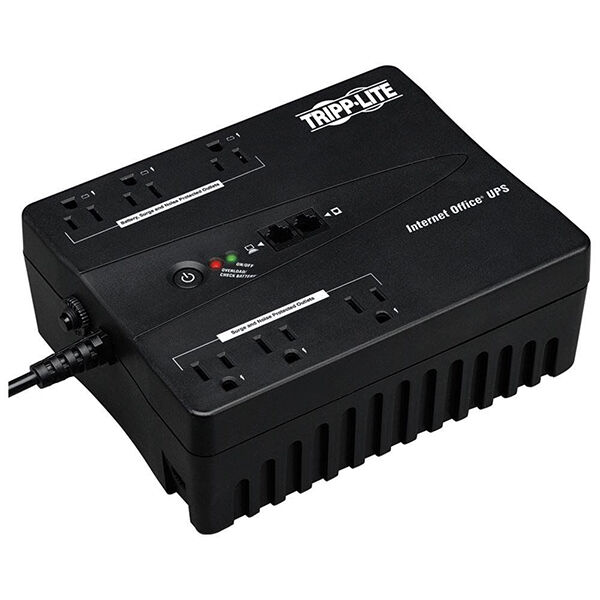 In a business or office setting that has to accommodate heavy electrical loads, the larger UPS systems usually take up a considerable amount of space. As the Tripp Lite Internet350U looks similar to a normal power strip, mid-sized business can still protect their electronic loads without wasting too much space. Furthermore, the Tripp Lite UPS system maintains both AC and modem line output during power failures. It offers the NEMA 5-15P input plug and six NEMA 5-15R outlets and a 350VA ultra-compact 120-volt standby that provides enough time for consumers to save and shut down their devices after a power loss. With the USB port, consumers can also conduct an unattended system shutdown when the power goes out for an extended period.
---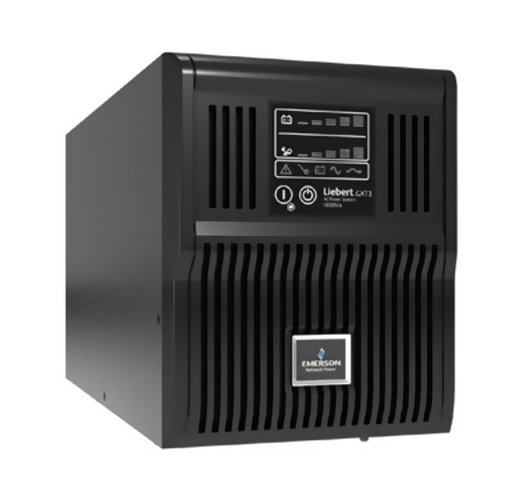 Featuring a compact mini-tower ideal for protecting even the most sensitive electronics, the Liebert GXT3-1000MT provides intelligent power management as well as network management in adverse situations. One of the nicest aspects of this device is its simplicity, as it easily installs, runs on a single phase on-line UPS, and even offers generator compatibilities when users need that little extra time after a power outage. Additionally, the six battery-backed outlets in this device allow consumers to connect more of their personal electronics and provide protection for a wide range of electrical anomalies. With the much wider input voltage when compared to other devices, the Liebert GXT3-1000MT protects the batteries from wear and tear, resulting in a longer and more reliable battery life.
---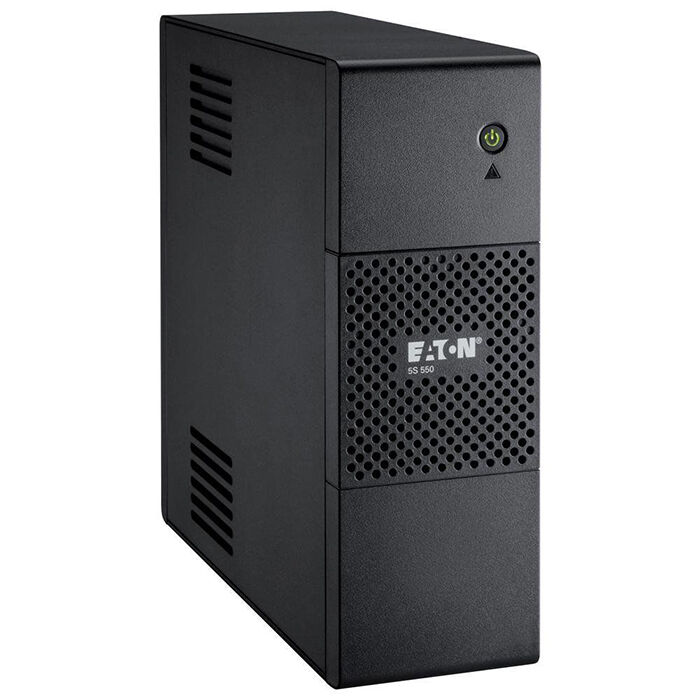 No matter what devices a small- or mid-sized business has, the Eaton 5S UPS provides a complete system of power outage protection and voltage regulation for workstations, PCs, and even telephone equipment. With the Automatic Voltage Regulation (AVR) feature, the Eaton 5S UPS also protects devices from sudden back-door surges that come from Ethernet, Internet, or telephone lines. Additionally, this comprehensive UPS system automatically integrates with most operating systems via its HID-compliant USB port.
---
How to Buy Uninterruptible Power Supplies on eBay
With all of the documents and files that you store on both your personal and networked computers, protecting and maintaining your systems in the event of a blackout with a UPS is crucial. Fortunately, you simply need to head over to eBay to discover all of your UPS needs. In order to search effectively on eBay's powerful search engine, locate the search bar and enter keywords relevant to the UPS that you need. Once you find the right UPS, thoroughly examine the product description to make sure it is right for your electronic systems. If you have any questions regarding a particular product, you can always ask the seller a question.