The era of advanced technology has created numerous products that require constant charging. While charging multiple electronic devices at home comprises of utilising wall sockets and portable chargers, powering the devices on the road presents unique problems. Single-socket cigarette lighters cannot keep up with the demand of charging
smartphones
, iPads,
GPS equipment
, and MP3 players. Manufacturers have developed universal car chargers to power more than one electronic device at a time. Consumers can find a wide selection of universal car chargers on eBay, but they should first review the top five universal car chargers to decide which one matches their buying criteria.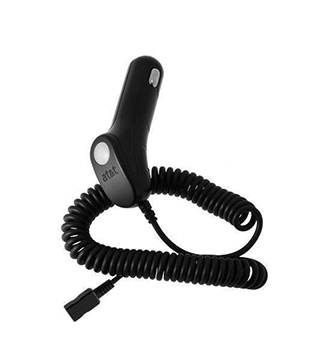 AT&T has designed a functional car charger that adds style to the interior of most vehicles. This high amp charger allows users to charge tablets, iPhones, iPads, and other portable electronic devices rapidly. Users can charge two devices simultaneously by plugging a USB charging cable into the USB port. The dual charging capability provides users with more electronic device options for long distance holidays. The car charging housing on the AT&T Micro Car Charger consists of 30 per cent recycled plastic. The compact and lightweight design makes the AT&T Micro Car Charger one of the more portable universal car chargers on the market. Users can charge and talk on an electronic device at the same time. The in-built smart chip recognises the full charge level, a feature that prevents potentially dangerous battery overcharging. Once the charger reaches a full charge, the charger automatically switches to save mode.
---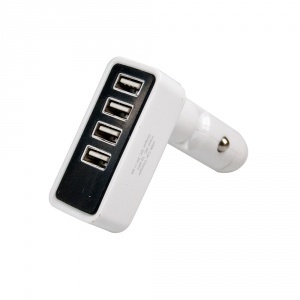 Drivers who often travel throughout the United Kingdom require dependable universal car chargers to maintain the energy levels of their iPods, GPS equipment, mobile phones, MP3 players, and scanners. The sleek and compact design provides users with convenient storage, typically inside of the glove compartment or under the driver seat for easy access. Users should plug the charger into the cigarette lighter socket, and then connect the USB cable to the device that requires recharging. The four-port charger includes an input of DC12V 1A max and a 5-volt 600Ma 1.5A output. Drivers can power up to four USB-enabled devices simultaneously by using the correct type of USB cable.
---
| | |
| --- | --- |
| 3 | USB and 12-Volt Socket Charger |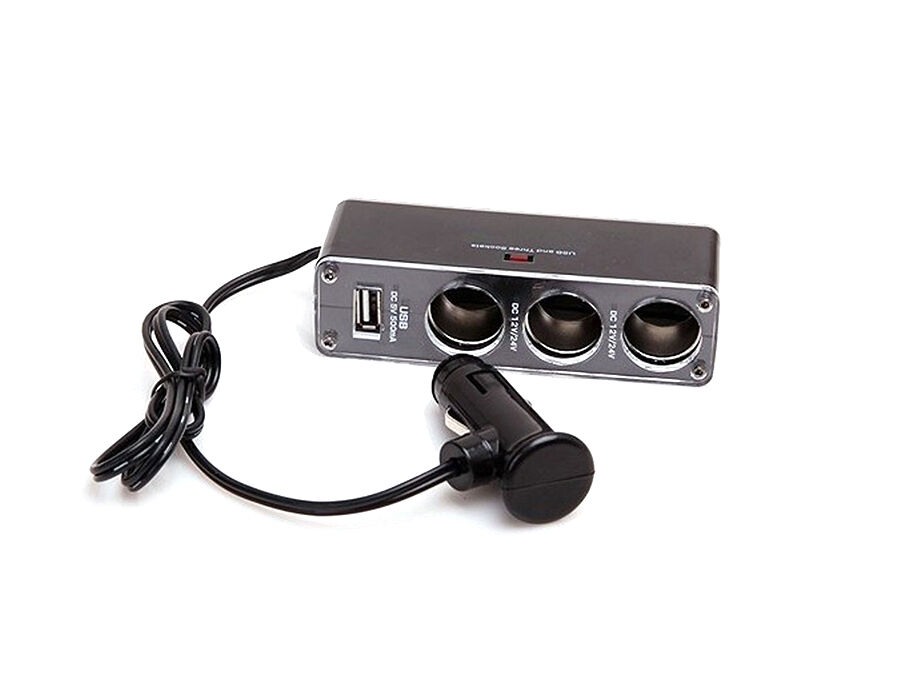 Consumers who need additional accessory connections should consider the USB and 12-volt socket charger. The charger includes three 12-volt sockets and one USB charger connection, which provide a maximum draw of 5 amps. Manufactured as a power port extender, the 12-volt socket charger does not double as a cigarette lighter. Users can adjust the charger to reach cables and electronic devices typically out of connection range. Easy installation of a charger that consists of a real 3.1A output provides users with charged smartphones and computer tablets. The manufacturer has developed over-load, over-heated, over-voltage, and short circuit protection. Users can store the portable universal charger in the glove compartment and carry it inside of a coat or jacket pocket.
---
| | |
| --- | --- |
| 4 | T-Mobile Compact Dual USB Charger Adapter |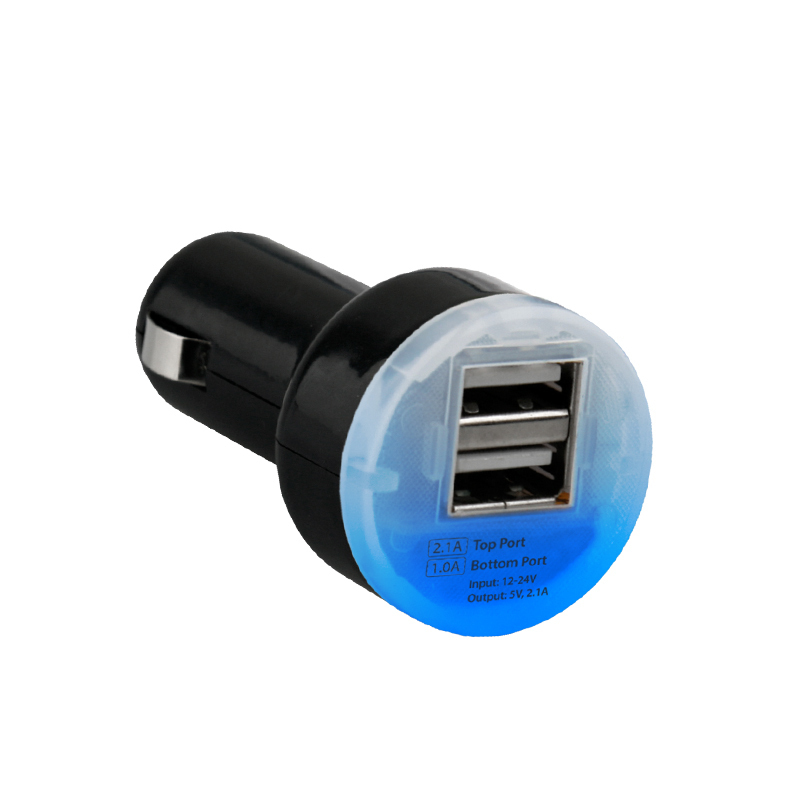 As one of the top universal chargers, the T-Mobile compact dual USB charger adapter allows users to charge two portable electronic devices at the same time. The 3.1 amp dual USB wall charger consists of a simply designed, yet powerful, AC charging adapter that includes two USB ports. Folding prongs provide users with a compact and highly portable charger that can power a smartphone and MP3 player simultaneously. A small LED display screen informs drivers of the charge status to prevent overcharging of delicate devices. T-Mobile includes a micro USB charging cable that measures nearly 2 m. Some of the compatible devices charged by the T-Mobile adapter include the BlackBerry Curve, BlackBerry Bold, Nokia Lumia 710, and T-Mobile Prism.
---
| | |
| --- | --- |
| 5 | AmazonBasics 2-Port USB Car Charger |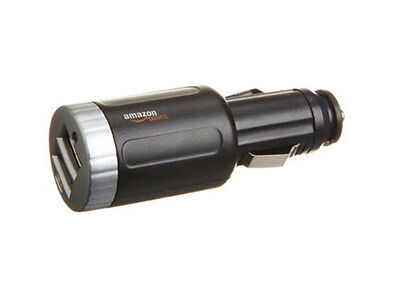 Consumers can find several universal car chargers that charge two electronic devices simultaneously. However, the AmazonBasics 2-port USB charger can power devices that require a significant amount of energy to operate, such as GPS equipment and PDAs. Users plug the charger into the car cigarette lighter socket and connect the two devices at one time. An intelligent IC chip monitors the charging of direct energy to the device that requires the most power. The IC chip not only places a priority on the lower energy device, but it also prevents the other device from overcharging. An LED display alerts users when one or both of the devices have reached optimal charging levels.
---
How to Buy Universal Car Chargers on eBay
You may have a specific brand of universal car charger that you want to purchase. In that case, type the brand name into eBay's powerful search engine to return sellers who only offer the specified brands. For example, you can type " Motorola" to return a list of universal car chargers manufactured by Motorola. Some buyers type the desired condition of the charger, such as new or used, into the search engine. Most eBay buyers reduce their seller candidate lists to a few potential sellers. At this stage, examine the enlarged car charger photograph that each seller presents on his or her product page. You can also confirm the colour and size as indicated in the seller's product description.