For anyone setting up a home entertainment centre or computer setup, a VGA (Video Graphics Array) or SVGA (Super Video Graphics Array) cable is a must-have accessory. These cables connect media players, desktop computers, and more to televisions and monitors, and the quality of VGA and SVGA connections directly affects the quality of a display. Consumers who need
VGA and SVGA cables
may want to learn more about the different options that are available. They may also wish to explore retail options, such as eBay, that can offer a more diverse selection than traditional brick-and-mortar vendors. Both sources can typically provide a selection of VGA and SVGA cable choices.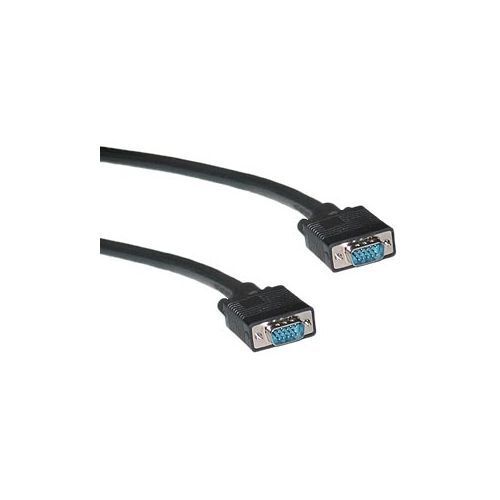 The SIIG SVGA HD15 M/M is a shielded SVGA cable with male-to-male connectors. Consumers can ensure quality bandwidth transfer and limit resistance thanks to the SIIG cable's 24k gold contacts. The standard HD15 connectors lock onto the input port of a computer or monitor to help ensure consistent transmission at all times. The premium, full shields on the cabling reduce external interference from EMI and EMF transmissions, and this reduces ghosting in an HD image.
---
| | |
| --- | --- |
| 2 | Belkin PRO Series SVGA/VGA Cable |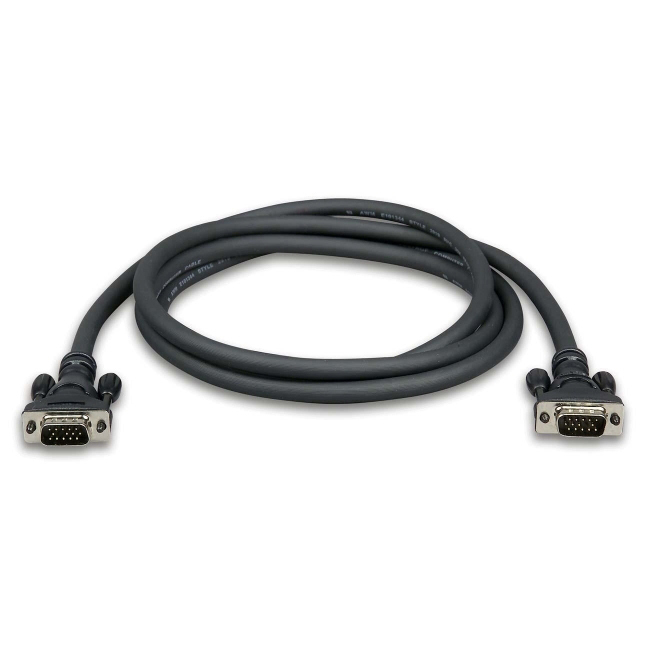 The Belkin PRO Series SVGA/VGA cable features a unique three-coaxial design with five twisted pairs of cables to help reduce noise and other interference, such as crosstalk, during video transmission. This Belkin cable provides ideal support for high-resolution images and high-speed transmissions, and it works compatibly with all PCs. An aluminium undermould shield and double shielding help reduce EM/RF interference, while the copper contacts with gold plating minimise data loss and ensure maximum conductivity at contact points when attached to monitors or media players.
---
| | |
| --- | --- |
| 3 | Dynex DX-C102111 VGA Cable |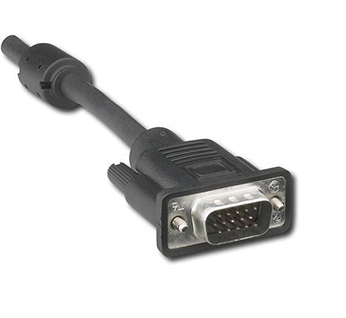 The Dynex DX-C102111 VGA cable is a reliable replacement cable for any monitor or HD television. The 1.8-metre length of this Dynex VGA cable translates into plenty of cable to work with when setting up a workstation or home entertainment centre. Gold HDDB15 connectors give the Dynex DX-C102111 the heightened sensitivity it needs to transmit a crisp and clear HD image every time.
---
| | |
| --- | --- |
| 4 | Cables Unlimited PCM-2230 VGA Cable |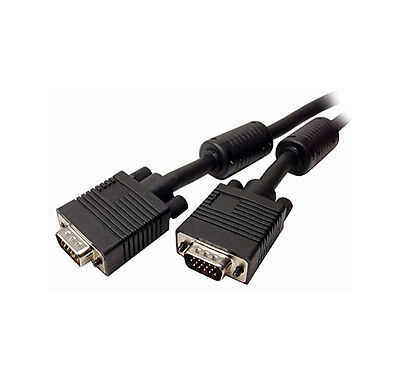 Rated for a maximum video resolution of 2048 by 1536 pixels, the Cables Unlimited PCM-2230 can transmit VGA, SVGA, UXGA, and QXGA signals. It can still port with almost any monitor or video card thanks to its standard VGA connectors. This Cables Unlimited VGA cable also features double shielding, foam PE insulation, and a PVC jacket for reduced interference during transmission. Additionally, a ferrite component in each connector helps ensure a video transmission remains true by blocking high-frequency currents from computers and media players.
---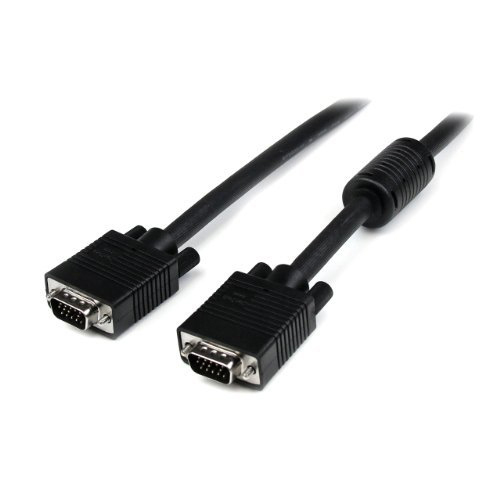 The StarTech MXT101MMHQ VGA Cable features a coaxial cable design with standard HD15 to HD15 connectors. The coaxial structure of the cable helps reduce ghosting in display images and eliminates fuzziness. Two ferrite cores integrated into the HD15 male connectors also protect images from EMI interference. With a 1.8-metre length, the cable offers consumers the length they need to create a home entertainment system while still retaining cable quality and visual integrity.
---
Understanding VGA and SVGA Resolutions
VGA technology, first developed in the 1980s, has remained a standard connectivity tool in large part because of the universal nature of the 15-pin D miniature VGA connector integrated into most computer monitors and HD televisions. VGA delivers a maximum picture resolution of 640 by 480 pixels, which used to be the standard for computer video resolution. By contrast, SVGA expands on this and allows resolutions up to 800 by 600 pixels. VGA/SVGA cables can typically address a range of resolutions, including UXGA and QXGA, the standards on many widescreen CRT monitors.
How to Buy VGA/SVGA Cables
These VGA/S VGA cables and a wide range of other options are available on eBay. To begin a search for a product, find the search bar on any eBay page. Entering a general term such as 'VGA cable' or ' SVGA cable' pulls up a list of related products on eBay. Reviewing listings is easy by simply clicking on the highlighted title of an appealing item and reading all the product details. Consumers can also visit sellers' pages by clicking on their highlighted names. This is useful for asking questions about a product and reviewing the seller's feedback. In a short amount of time, consumers can use the wide-ranging catalogue and user-friendly features on eBay to find VGA/SVGA cables that deliver quality HD images.