Whether for use at home or on holiday, manufacturers design
video glasses
to enhance a user's overall viewing pleasure. Instead of viewing films and television programmes on screen, the media appears on the interior surface of the lenses. This creates a world of solitude and increasing privacy while blocking out disturbances from the outside world. Video glasses are compatible with all of the latest technology including smartphones, tablets, and LCD TVs. When purchasing video glasses at retailers, such as eBay, buyers should familiarise themselves with the five top-rated models as determined by reputable source reviews. These glasses are favoured for their high levels of performance and noteworthy features.
| | |
| --- | --- |
| 1 | Sony HMZ-T1 Personal 3D Viewer |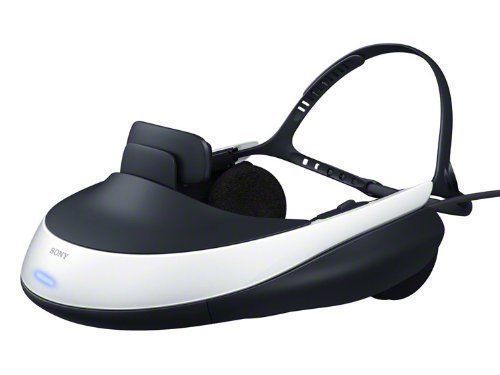 The Sony HMZ-T1 Personal 3D Viewer is highly valued for its comfort, picture quality, and ability to create a cinema experience. The video glasses are compatible with several home entertainment components and can connect directly to a set-top box, cable box, DVD player, or Blu-ray player. Weighing just less than 1 lb., manufacturers design the glasses to rest on a wearer's ears and nose. For an increased entertainment experience, the Sony HMZ-T1 Personal 3D Viewer offers a sweeping 45-degree diagonal field of view, helping to create the illusion of a large 75-inch screen, and a screen resolution of 720 pixels. Viewing features include Organic Light-Emitting Diode (OLED) technology, accurate colour representation, and dynamic motion capability. For complete clarity of sound, the glasses have a built-in compact audio processor.
---
| | |
| --- | --- |
| 2 | Vuzix Wrap 230 Video Glasses |
The Vuzix Wrap 230 Video Glasses simulate a virtual 46-inch display as seen from 3 m, allowing viewers the ability to watch their favourite 2D and 3D films from any NTSC or PAL audio/video device with video-out capabilities and composite video-out connections. Compatible devices include: iPods, portable DVD players, mobile phones, digital cameras, and camcorders. Buyers can also purchase a separate adapter that allows for desktop and laptop computer connection. The Vuzix Wrap 230 Video Glasses offer users a 22-degree diagonal field of view in 24-bit true colour. For increased versatility, users can adjust screen brightness, contrast, hue, and colour saturation. Weighing less than 85 g, the glasses feature an adjustable, hypoallergenic nosepiece and that users can wear over many prescription glasses.
---
| | |
| --- | --- |
| 3 | Panasonic TY-EW3D3ME 3D Glasses |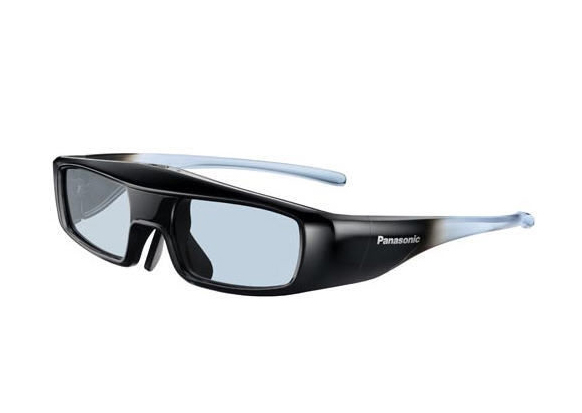 The Panasonic TY-EW3D3ME 3D Glasses are the world's lightest active shutter 3D glasses, weighing in at 26 g. Available in three sizes, small, medium, and large, they are compatible with Panasonic 3D TV models VT20, GT20, VT30, GT30, ST30, DT30, and UT30. The video glasses offer users a 35-degree horizontal and 20-degree vertical viewing angle and feature widened temple portions to block the entry of excessive light from the sides. Two minutes of charging enables about three hours of use, while 30 minutes of charging enables about 25 hours of use. For more flexible viewing options, the Panasonic TY-EW3D3ME 3D Glasses provide the ability to switch between 2D and 3D with the flip of a switch.
---
| | |
| --- | --- |
| 4 | NVIDIA GeForce 3D Vision Glasses |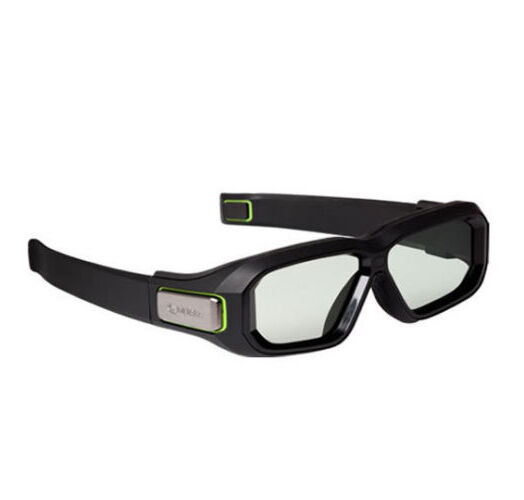 As a performance leader in big screen portable eyewear, NVIDIA offers consumers high-quality products at reasonable pricing. When paired with a compatible NVIDIA GeForce GPU and a GEForce 3D Vision Ready Display, the company's GeForce 3D Vision Glasses allow for a fully immersive 3D experience. Well-suited for PC gamers, users wear the glasses to watch 3D films and view 3D digital photographs on supported LCD and DLP HDTVs. Designed to mimic modern sunglasses, the NVIDIA GeForce 3D Vision Glasses are fully adjustable, comfortable, and lightweight. They run on a rechargeable battery with a life of up to 40 hours.
---
| | |
| --- | --- |
| 5 | Iwear2 Virtual Video Glasses FLCOS Cinema Eyewear |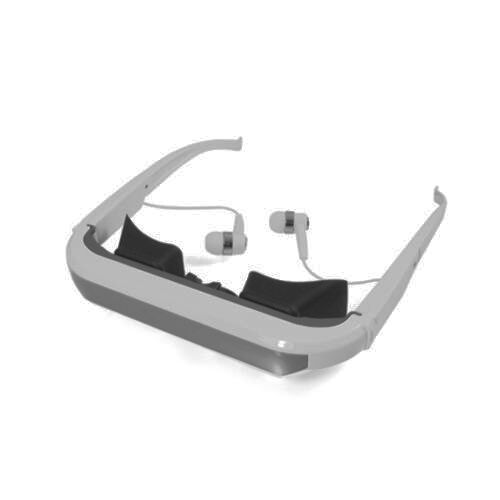 The Iwear2 virtual video glasses are lightweight, comfortable, and ergonomic in design. Appreciated for their high-quality surround sound, the glasses simulate a private viewing theatre experience on an 84-inch jumbo-size virtual screen. The glasses are compatible with 30-pin iPhones, iPads, and iTouches and provide about four hours of use on a full charge.
---
How to Buy Video Glasses on eBay
When buying video glasses, buyers should begin their search on eBay. From here, buyers are free to input any related keywords. Alternatively, buyers can choose to use the advanced search feature. This provides buyers with the opportunity to search for video glasses within a specific price range. It also allows consumers to limit search results to that of top-rated sellers. Video glasses allow for a pleasurable private viewing, whether at home or on the go. Designed to simulate a cinema-going experience, buyers should familiarise themselves with those that offer the latest in features for enhanced enjoyment.