Whether they are collecting vintage audio equipment or shopping for a
vintage amplifier
to play audio with, buyers can find a range of true vintage amps and parts on eBay. While there are many brands, models, designs, and types of vintage amps to choose from for home and stage use, most buyers should pick something that sounds good with their audio set-up. The top five vintage amps offer unique tone and sound that is often difficult to find in newer amps, but buyers should carefully choose models in order to ensure they are in working condition.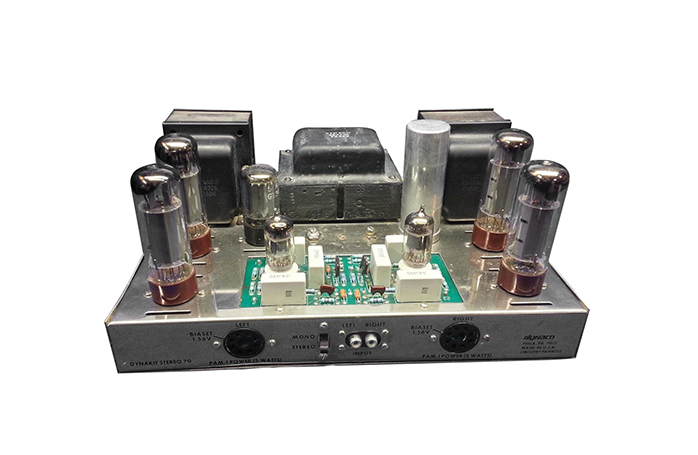 The ST-70 or Stereo 70 is the most famous Dynaco amplifier. The 1959 vacuum tube amp features stereo output at 35 watts per channel, and while relatively low power compared to modern amplifiers, offers a unique primary wind feed to reduce distortion. The Stereo 70 is available pre-assembled and rarely as a kit, or Dynakit. The whole kit includes two 7199 input driver tubes, four EL34 output tubes, one GZ34 rectifier tube, three input/output transformers, as well as a printed circuit board with driver circuit that allows the ST-70 to work for a range of uses.
---
The Marantz Model 9 is an old and rare amplifier that Marantz produced between 1960 and 1968. It offers stunning power and quality for its age. The Model 9 features 70 watt per channel output with a 140 watt peak, and a 40 watt switch to allow for triode operation. While the amp only offers one channel, it puts out minimal distortion and noise with rates comparable to those of most modern amps. With two built-in powered amplifiers, isolated gain control, and self-testing equipment and adjustments for optimum sound, the Marantz is hard to match for sound or quality. The Model 9 features oversized transistors for cooler and safer operation, modification, and adjustments.
---
The Audio Research D-150 is a big and bold amplifier that first hit the market in 1975. At 60 kilos, is one of the largest and heaviest amplifiers. The D-150s vintage sound is still famous today for its high-power output at 150 watts per channel. The amp takes tubed amplification and turns it into a highly competitive sound with high transparency, low distortion, and low coloration to rival the solid-state amps of the mid-1970s. With full voltage control, two output transformers, a mains transformer, and a solid steel construction, the D-150 is high quality, durable, and extremely powerful. The amp also features 17 tubes, allowing it to control audio extremely well. While the D-150 runs very hot and is very heavy, it is well worth the purchase price for anyone looking for a serious vintage amp.
---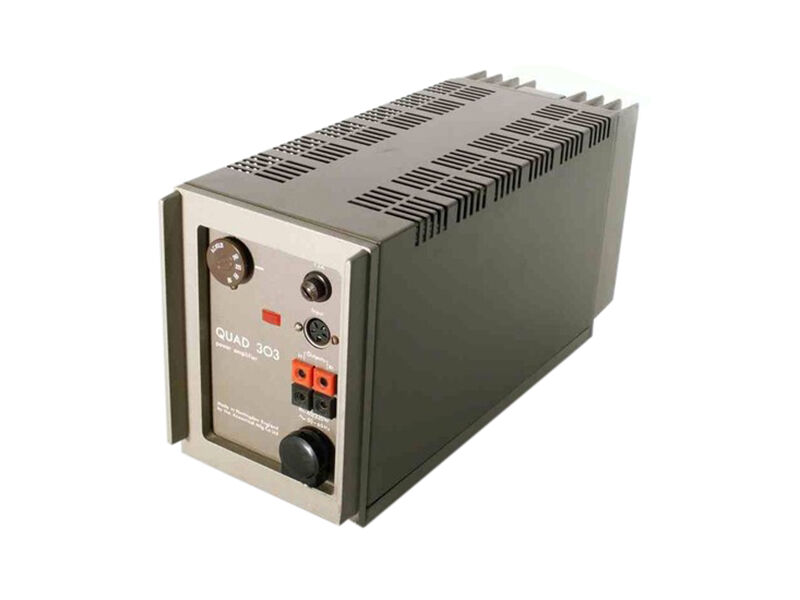 The Quad 303 amplifier is a two-channel Hi-Fi amplifier with 45 watts per channel over 4 to 16 Ohms of impedance. It offers buyers a clean powerful midrange sound. The 303 is famous for its durable metal casing and virtual indestructibility, allowing it to work under almost any conditions. The two channels work together or independently, making the amp versatile. Users can adjust the maximum power to suit the heat sink requirements during continuous use. The Quad 303 is extremely durable, easy to modify, and suitable for a range of different uses, making it a great option for modern use.
---
| | |
| --- | --- |
| 5 | Conrad Johnson Premier One |
The Conrad Johnson Premier One is one of the most duplicated and replicated amplifiers ever produced. First available in 1981, the amplifier offers an impressive 200 watts per channel (WPC), which at the time, was a previously unheard WPC for a tube amp. The amp features two output channels, one input, and multiple selectors for choosing input and output type for maximum sound clarity and quality. The tubes themselves offer a three-dimensional sound with high frequency and response, using a computer grade electrolytic capacitor.
---
How to Buy Vintage Amplifiers
Purchasing a vintage amplifier is not a simple matter of choosing a brand or option that looks interesting, but instead a matter of research and consideration. Different vintage amps offer more or less power, different types of amplification, and completely different sounds. While the collectors can purchase any amp that they see fit, the musicians or users should research and purchase their amplifiers carefully. Buyers can visit eBay to find a wide range of vintage amps, including many of the best that audio equipment companies ever made. It is important to keep in mind that as vintage amps, not every model is always available, so finding the right amp may take time and patience.