Atari remains popular its video game consoles, although not many people know that the company made
computers
as well. Atari produced four lines of computers between 1978 and 1993. These include the 8-bit 400/800 line, the 26-bit ST line, the 32-bit line, and the PC compatibles. Buying vintage Atari computers remains possible even today, and while buyers can find them in shops that sell
vintage computers
, online platforms like eBay can present more alternatives from which to choose. In any case, consumers should know how to differentiate between the top vintage models and conduct thorough research because prices can vary significantly.
| | |
| --- | --- |
| 1 | Atari 400/800 Personal Computing System |
Atari announced the launch of Atari 400 and Atari 800 in late 1978, but these computers hit the market only in late 1979. While Atari 400 came with 8 KB of RAM that was non-expandable, Atari 800 shipped with 8 KB of RAM that was expandable in increments of 8 KB and 16 KB, up to 48 KB. Both used the same MOS 6502, 1.8MHz CPUs; the same 320x192 monochrome, 160x96 with 128 colours, 24x40 text displays, and the same Atari OS. In terms of storage, both offered external floppy drives and cassette recorders. Atari 400 came with four controller ports and a TV video output, and in addition to these, Atari 800 also included an RGB video output. Design-wise, Atari 400's distinct wedge shape received appreciation, although getting into the pop-top Atari 800 was much simpler.
---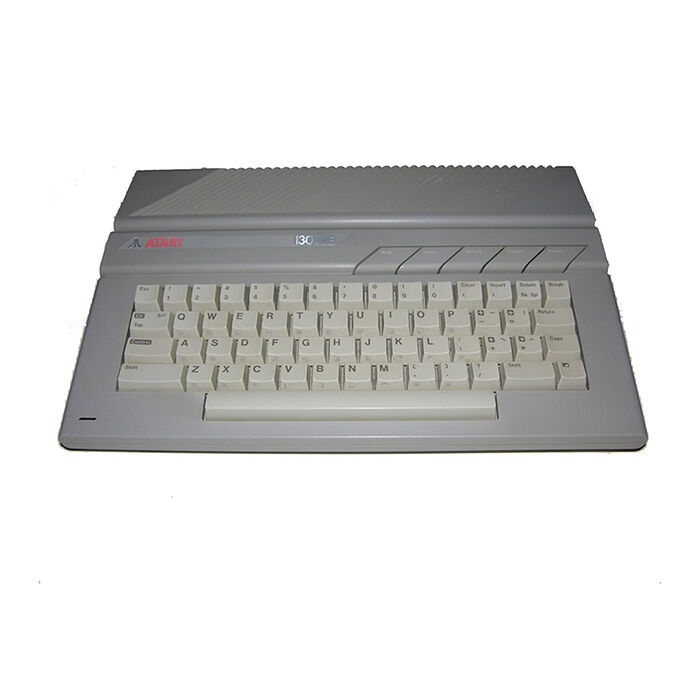 Atari announced the launch of the Atari 130XE in 1985. Atari launched this computer relying on the basic characteristics of its predecessor, Atari 800 XL, although it did increase its memory from 64 KB to 128 KB. Other changes included an overall design revamp, subsequently used with the ST series, as well as revision of the OS from Atari BASIC to Rev. C. The cartridge slot moved to the back and a new expansion slot replaced the parallel bus. Atari also launched other products as part of the 130XE series that included the Atari XE Game Console, the 65-XEM, and the 65-XEP.
---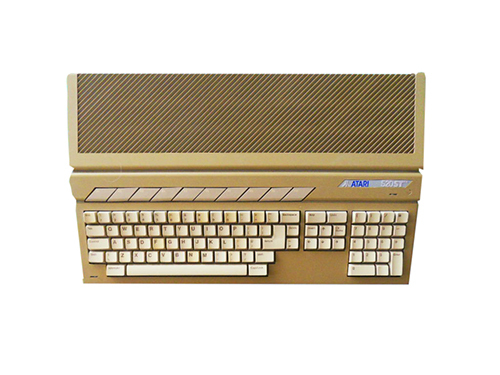 Released in 1985, the Atari 520ST arrived simultaneously when Atari unveiled their "Power without the Price" campaign. The 520ST was the first computer from the ST line of products, and it was the cheapest 16-bit computer that buyers could find at the time. This Atari computer came with a 16/32 bit Motorola 68000 processor, 512K RAM, and a 3.5-inch external disk drive. In addition, it offered buyers the choice between monochrome and colour monitors. Interfaces that this computer offered included a serial modem port, a port for additional floppy drives, a dedicated parallel printer port, ports for MIDI in and out, and two joystick ports.
---
| | |
| --- | --- |
| 4 | Atari Portfolio Portable Computing System |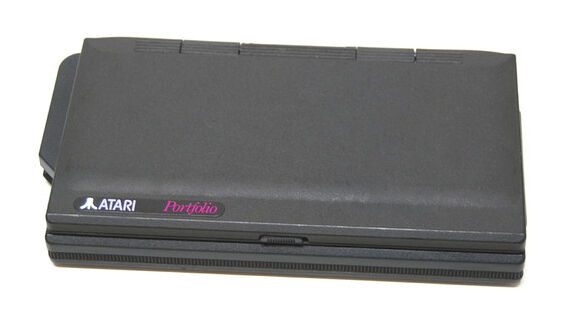 The Atari Portfolio released in 1989 and gained prominence as the first palmtop computer in the world. It draws power using three AA batteries. This computing device comes with a 4.9152 MHz Intel 80C88 CPU; 256 KB of ROM and 128 KB of RAM; and a 40x8 text, 260x64 pixels, monochrome display. It runs on the DIP Operating System 2.11. An expansion slot on the right provides modem serial, MIDI, and parallel connectivity. Expansion card options include 32 KB, 64 KB, 128 KB, and 4 MB, which use replaceable batteries that can last up to two years. The Atari Portfolio also comes with a number of inbuilt applications, like a text editor, a spreadsheet, a time manager, and a phone book.
---
| | |
| --- | --- |
| 5 | Atari Falcon Integrated Media System |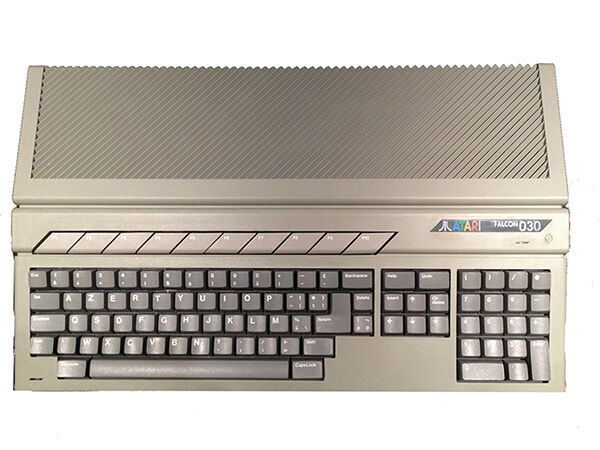 The Atari Falcon Integrated Media System was the last computing product of the Atari stable. Atari released the Falcon in 1992, although by 1993, it ceased production to focus on Atari Jaguar 64. Many experts opine that the Falcon never received the right type of marketing, owing to which, it did not garner the kind of attention it deserved. The Falcon came with a 16 MHz Motorola 68030 CPU; 1 MB, 4 MB, or 14 MB of RAM with 512 KB of ROM; a colour display along with a programmable video controller; as well as two serial ports, MIDI in and out ports, two joystick ports, a LAN port, and a bidirectional LPT port.
---
How to Buy the Top 5 Vintage Atari Computers on eBay
When shopping on eBay, buyers can find just about every Atari computer ever manufactured, which includes top models like Atari 400/800, Atari 130XE, Atari 520ST, Atari Portfolio, and Atari Falcon. In addition, buyers can find top Atari gaming consoles on eBay. Shopping top-rated sellers on eBay provides buyers with peace of mind. Those looking to save some money can find deals that offer free delivery. eBay buyers can find vintage Atari computers that sellers offer in used condition that may require repairs. In such cases, it is important that buyers pay attention to their condition. The good news is that buyers can also find refurbished vintage Atari computers on eBay.