Although smartphones may beat
vintage computers
from the 1970s in terms of storage capacity, processing power, and graphics capabilities, hobbyists and collectors remain fascinated with these grandparents of modern personal computers. Vintage machines are not as user-friendly or versatile as their modern counterparts, but they allow users to understand and appreciate the technology of a previous era. Buyers should learn about the top five vintage computers from the 1970s before shopping at specialist suppliers and online on marketplaces such as eBay.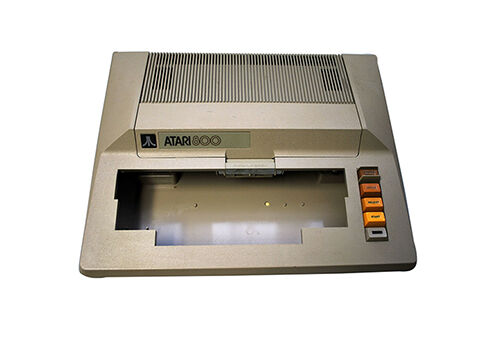 Atari announced the Atari 800 in December 1978, but it took nearly a year for the company to release this personal computer. It has a MOS 6502 1.8 megahertz (MHz) central processing unit (CPU) and 8 kilobytes (K) of random access memory (RAM). Users can expand the RAM to a maximum of 48 K. The 320x192 monochrome display shows 24x40 text. The computer has four internal expansion slots and two cartridge slots, four controller ports, an RGB video output, and a TV output. It comes with a 90 K external floppy drive and a cassette recorder for storage. This computer runs on the Atari OS operating system.
---
Hermann Hauser and Chris Curry established Acorn Computers Ltd. in Cambridge, UK, in 1978. Acorn's first computer, the Acorn Microcomputer, or Acorn System 1, became available in the late 1970s. The company sold the computer as a kit with two Eurocard boards that users had to populate and wire together. The computer features a National Semiconductor RAM/IO chip, MOS 6502 CPU, two static RAM chips, two programmable read-only memory (PROM) chips, sockets for additional PROM and RAM/IO chips, and pads for a EuroConnector. It comes with sites for interrupt switches, the 1.006 MHz crystal, circuitry for chip selection and address decoding, and a 5-volt regulator.
---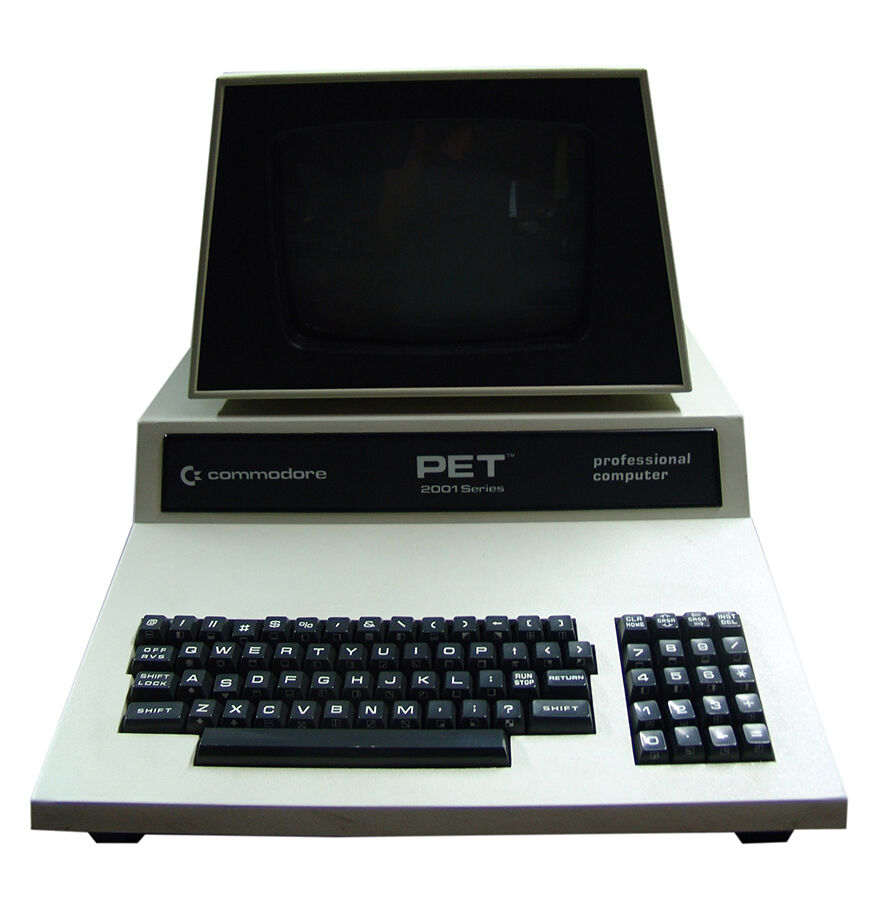 The Personal Electronic Transactor (PET) was the first Commodore computer. The Commodore PET 2001, released in June 1977, features a 1 MHz MOS 6502 processor, 4 or 8 K of memory, and an integrated 9-inch screen. It comes with IEEE-488, cassette, parallel, and system bus ports. It has a built-in cassette for storage and runs on BASIC in ROM. The company changed the product name from PET to Commodore Business Machines (CBM) 3000 series upon its release in Europe, as Philips had previously released a machine called the PET. Buyers should look for machines under both names.
---
| | |
| --- | --- |
| 4 | Tandy Radio Shack TRS-80 |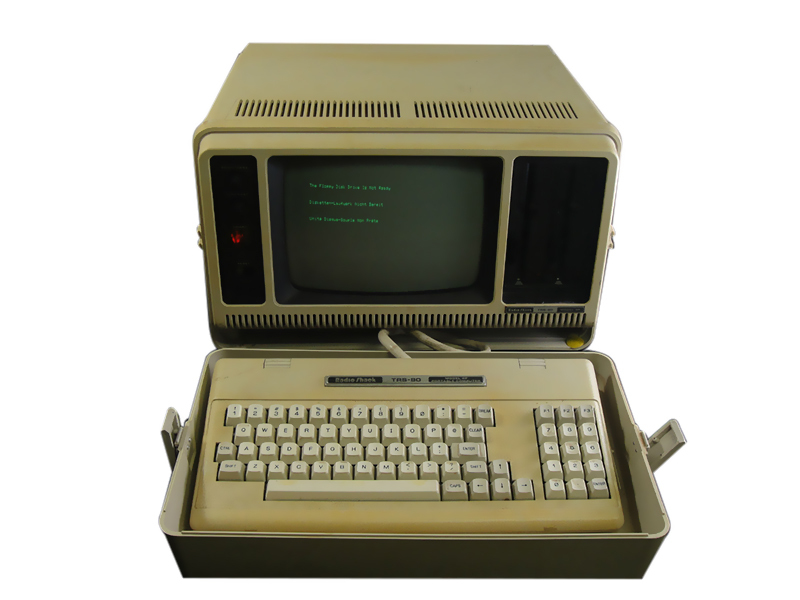 The Tandy Radio Shack TRS-80, released in 1977, is one of the first home computers. The company sold 200,000 units between 1977 and 1981. It has a Zilog Z-80 1.77 MHz CPU, 4 to 16 K of RAM, a 12-inch monochrome monitor, and a BASIC in ROM operating system. It features cassette I/O, video, and expansion connector ports, and relies on cassette storage. In the late 1970s, floppy disks were prohibitively expensive, costing nearly as much as, or more than, computers themselves. Later versions of this system include level II BASIC with 16 K RAM and numeric keypads. An Expansion Interface, which is an external module, includes a printer port, expansion port, optional serial port, additional RAM, and a floppy disk controller.
---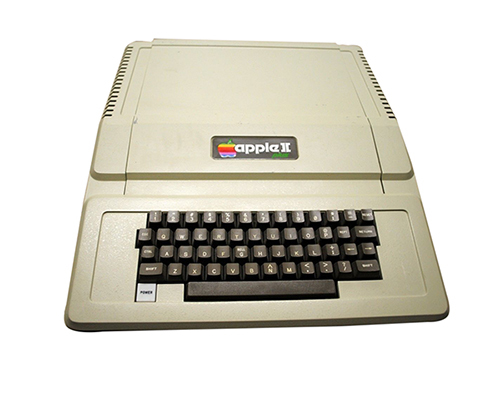 The Apple II, from June 1977, comes in 4 K and 48 K RAM versions. This computer has a MOS 6502 1 MHz CPU, colour display, and works with Woz Integer BASIC in ROM. It features a composite video output, cassette interface, and eight internal expansion slots. It uses a generic cassette drive or external 143 K floppy drive for storage. Although it contains the same processor and runs at the same speed as the Apple I, the Apple II offers vast improvements, including a colour display, expansion slots, and case with a keyboard. In its time, no other computer had as many expansion slots to allow users to add extras, such as memory, floppy disk controllers, emulator cards, video cards, and processor accelerators.
---
How to Buy a Vintage Computer from the 1970s
eBay is the ideal place to shop for vintage computers from the 1970s. Simply type a key phrase, for example " vintage Atari computer", to see the items tagged with your chosen keywords. Browse the listings available or refine your results by choosing the most suitable filters. Vintage computers for retro computing or gaming provide insights into the development of technology and personal computing. eBay sellers offer machines in a variety of conditions, such as used, refurbished, or for parts, making it easy for buyers to find the ideal items to start or complete projects.