People have all sorts of reasons for wanting
vintage headphones
. Whether for nostalgia or for reliability and neutral, flat performance, top of the range vintage headphones provide great satisfaction to those involved in professional studio recording. They can also convey various notions of hip, making them broadly suited to many music listeners. They may portray a certain look, image, or personality, and so collude with individual style. Whatever a customer's incentive for buying vintage headphones, eBay lists a diverse selection of headphones available in both the repro and authentic vintage variety. From the top-rated vintage headphones available here, customers can determine which type can best provide their most desired musical reproduction characteristics. Professional or hobby use may be the major players in that determination.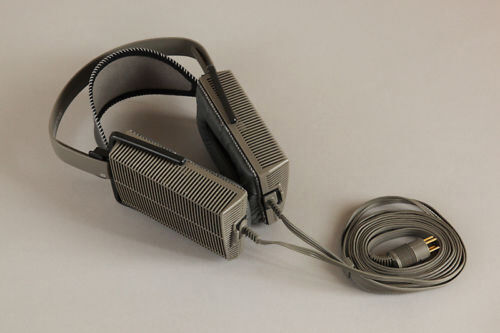 Stax SR-Lambda headphones remain classic items in both their appearance and functionality. Although considered unaesthetic by some, these headphones convey true German styling that reflects their reputation for fine electronics engineering. They produce superior sound quality that rivals most modern headphones. Their neutral and uncongested sound allows for the purest audio from diverse musical recordings, although classical music fares particularly well. The Stax SR-Lambdas include several models that each exhibit individual characteristics, and all commonly known for their high quality sound. They are also capable of producing high volume up to 118 db without distortion.
---
| | |
| --- | --- |
| 2 | Koss Pro4AA and Pro4AAT |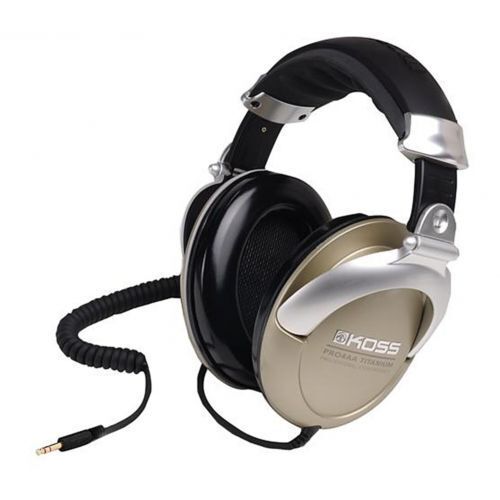 The Koss Pro4AA is a professional studio recording headphone that exhibits superb sound isolation qualities. Dating from 1970, they were among the first to transmit high fidelity and full frequency sound with the ability to isolate surrounding noise. They exhibit very wide frequency responses, and include adjustable side bars to provide a close fit. The thick padded rubber headband and earmuffs ensure good comfort levels for extended use. They provide for a great range of movement with an 8 foot coiled cord. The Koss Pro4AAT is another headphone for recording studio professionals. This one is made of titanium steel, and incorporates plush ear cushions and rubber head protection. These headphones facilitate optimal clarity from bass through mid tones to treble. Users can store the headphones flat for improved portability.
---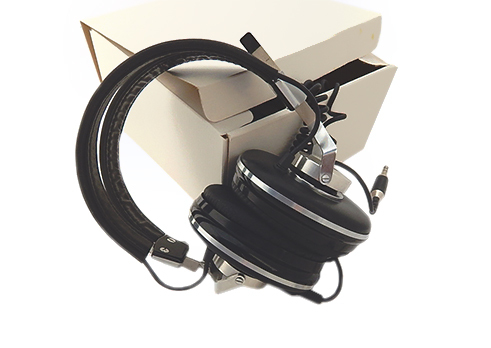 The Pioneer Monitor 10 headphones represent a much celebrated model for their sound isolating qualities. These are electromagnetic headphones designed for professional use that customers can connect to tape deck, pre-amplifier or tuner. With a high input capacity of 700 mW, users may connect to an amplifier receiver without the concern of overloading. They feature dynamic speakers and high sensitivity. Made from a combination of metal, plastic, and leather, these headphones are highly adjustable and provide a good level of comfort for prolonged use. The ear pads consist of pleather, and can be difficult to replace. The earphones offer incredible sound detail, particularly in the mid tones. Depending on the ageing effects on a particular pair, bass notes may fade slightly. The headphones come with a 5 metre curled cord.
---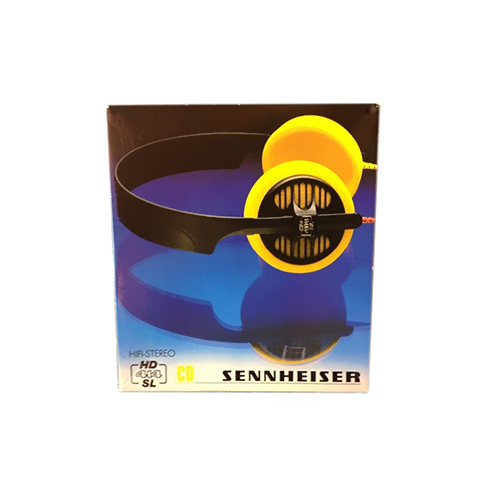 The Sennheiser HD414 headphones perform their task with light, bright, and neutral sound characteristics. Fitting comfortably and lightly on the head and ears, they are best suited for low volume level casual listening, and for those who do not want to colour their musical listening with unnatural highs and lows. These headphones, like most vintage models, possess no musical colouration, and allow the musical characteristics of original recordings to speak for themselves without modern technical embellishments. They also require the user to increase the volume or use a more powerful amp in order to draw powerful sound. They nevertheless make excellent headphones for the price, especially for non professional use. They also possess a lighthearted and fun retro appearance.
---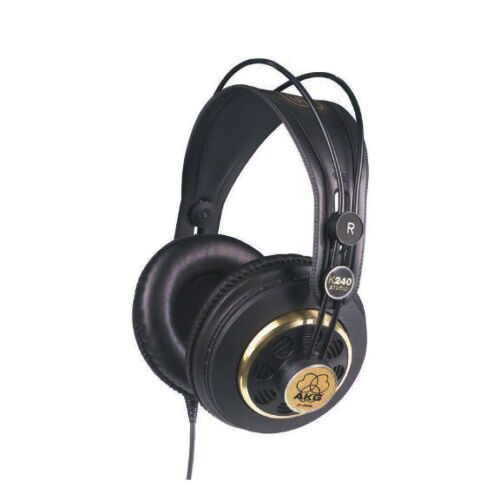 The AKG K240 headphones deliver excellent sound from bass to treble with classic flat qualities that do not distort the original recording. In lacking the note-heightening technologies of many modern headphones, these low impedance headphones appeal to serious studio professionals and other sound purists and audiophiles. They feature a partially open circumaural design, and employ extra large transducers with Varimotion technology to give tremendous sound precision and detail. They include plush velvet ear pads that provide long lasting comfort. The AKG K240 headphones provide professional users with supremely lightweight, comfortable and high fidelity equipment that delivers on all the important notes.
---
How to Buy Vintage Headphones
You can buy vintage headphones on eBay by searching with broad or specific model titles such as " Koss Pro4AA". Make several item comparisons, and carefully read all given information such as technical specifications, item condition, and returns policies. Ensure you chose a seller with a positive customer feedback score of at least 99 per cent. Most top quality vintage headphones produce the natural and realistic tones so highly sought by serious music lovers and professional recording artists. In choosing great vintage headphones in well preserved condition, you are investing in a pair that may provide you with many more years of detailed music-listening satisfaction.