Pioneer has long been associated with high-end audio equipment and is responsible for many celebrated classic stereo receivers.
Vintage Pioneer receivers
are in demand by audiophiles and collectors who prefer analogue's warm tone over the more tightly arranged digital signal, and who enjoy the tactility of these solidly made receivers. eBay offers buyers a chance to acquire valuable and high quality receivers at bargain prices. Customers can read buying guides, reviews, blogs, or forums to glean which of the top Pioneer receivers can offer them everything they are looking for. Important considerations might include amplifier impedance, wattage capacity, and connectivity options.
| | |
| --- | --- |
| 1 | Pioneer SX-780 Receiver |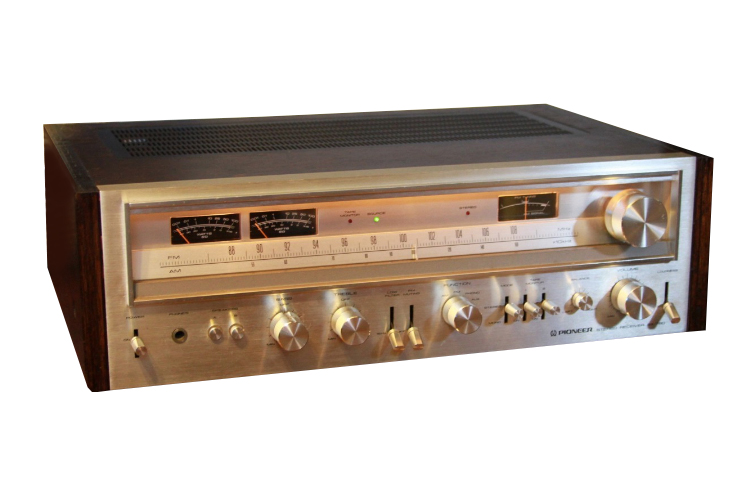 The Pioneer SX-780 represents classic styling and supreme build quality. Coupled with appropriate speakers, vintage Pioneer stereos generally produce full and beefy sound, and this model encompasses the most celebrated aspects of this stereo genre. With minimal noise and high gain, the SX-780 produces 45 watts per channel, and has under 0.05 per cent harmonic and intermodular distortion. This receiver exhibits crisp and highly sensitive FM tuning, with powerful sonic sound characteristics. The receiver is capable of surprisingly high volumes without distortion. Users should match their Pioneer receiver and stereo separates with high output passive speakers such as the Bose 301.
---
| | |
| --- | --- |
| 2 | Pioneer SX-850 Receiver |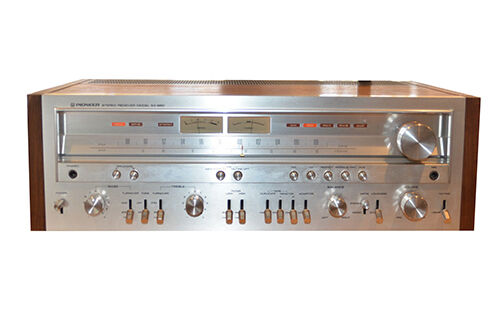 The Pioneer SX-850 receiver produces dynamic and clear sound throughout the low, mid, and high tones. It exhibits a very quiet phono equaliser, and with its 4-gang variable capacitor and dual gate MOS-Fet, the AM/FM tuner displays ultra-fine sensitivity with a host of station possibilities. Power output is at 65 watts per channel, and has a total harmonic distortion level of no more than 0.1 per cent. Users can power their speakers to very high volumes without any sound muddying. This receiver allows users many fine sound tweaking adjustments for optimal playback.
---
| | |
| --- | --- |
| 3 | Pioneer SX-1980 Receiver |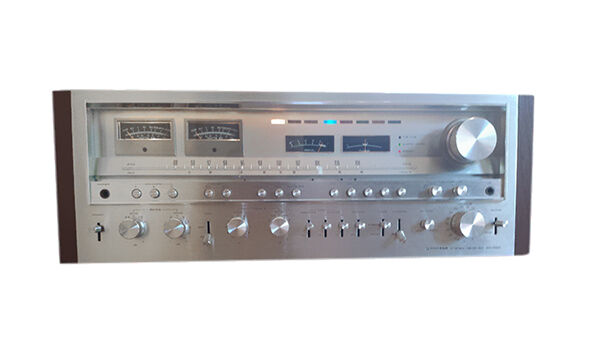 The greatly revered Pioneer SX-1980 marks a pivotal moment in the Panasonic stereo silver series. Manufactured in 1978, this model represents the largest, heaviest, and most powerful receiver ever produced by the company. It is also a feature-rich model with multiple connectivity options. With its three output connections, users can attach three sets of loudspeakers to achieve surround sound. Other features include a dual cassette player, and three capacitance and cartridge impedance settings. It delivers an unprecedented 270 watts of power per channel, with a total harmonic distortion of 0.03 per cent and a damping factor of 40. The unit weighs 35.4 kg and includes an FM T antenna. This receiver includes a tone defeat switch that allows users to bypass tone control circuitry to attain optimal sound quality.
---
| | |
| --- | --- |
| 4 | Pioneer SX-3700 Receiver |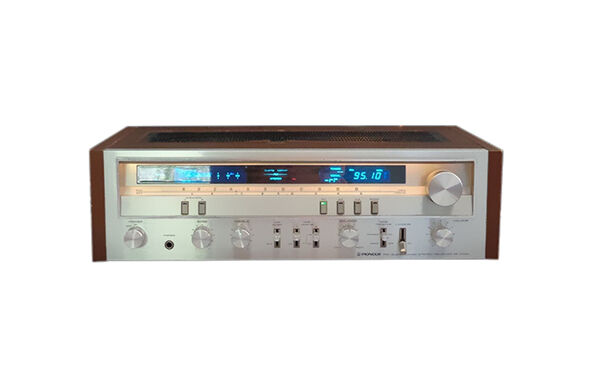 The Pioneer SX-3700 receiver is a FM stereo tuner that features digital quartz-servo locked tuning. This receiver delivers superb audio quality with a good signal to noise ratio. It delivers a frequency response of 10 to 100 kHz, a power output of 45 watts per channel, and exhibits total harmonic distortion rates of only 0.02 per cent. With a weight of 11.6 kg and its modest power output, it is no giant, but nevertheless, ample for most domestic living areas. It includes an FM T antenna, and has a damping factor of 40. Dating from 1980, it features an early digital interface and marks one of the last Pioneer receivers to include an analogue dial.
---
| | |
| --- | --- |
| 5 | Pioneer SX-680 Receiver |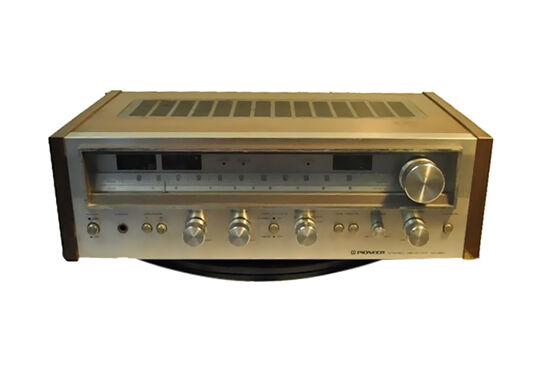 The Pioneer SX-680 is another solid state AM/FM receiver from Pioneer's silver series. This modestly powered receiver delivers 30 watts per channel, has no more than 0.1 of total harmonic distortion, and has a damping factor of 30. It nevertheless demonstrates plenty of output power for most domestic use. It features fewer controls on the front interface, yet still possess ample connectivity options including turntable, two tape decks, and auxiliary. Users may also connect CD and MP3 players to this receiver. The AM/FM tune and wattage needle displays on the front panel give it true vintage appeal.
---
How to Buy Vintage Pioneer Receivers on eBay
If you would like to acquire superb vintage audio equipment, shop on eBay with a search request such as " Pioneer SX-850". Be sure to read and understand all given information on a listing as pertains to item specifications and terms of sale. Learn some audio technical jargon, and only choose a seller with a desirable positive customer feedback score. Top of the range vintage audio gear not only offers you a dazzling and beefed up sound; it also saturates your experience with a more romanticised vision and can potentially extend your musical appreciation. Vintage Pioneer receivers recreate a larger than life sound that fills a space with a live-like quality rarely apprehended in the clinical digital world.