Vintage preamplifiers
are highly collectible items for audiophiles, period collectors, and music enthusiasts. A preamplifier helps control and enhance audio output. eBay sellers offer a range of vintage and contemporary preamplifiers. To make the process simpler, consumers can choose from among the most highly prized models, well known for their durable build and consistent high quality performance. Consumers can choose from vintage preamplifiers in mint condition, with no signs of wear, or those in good, very good, and excellent condition. The preamps all work but have varying degrees of wear. For spares and repair or as a restoration project, consumers can also opt for vintage preamps in poor condition and those in need of care and maintenance.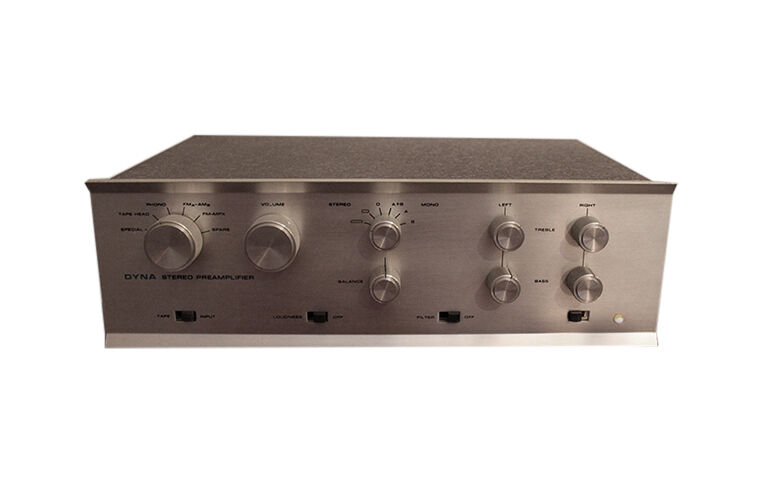 The Dynaco PAS-3X is a highly prized vintage tube preamplifier. This model is renowned for superior sound quality, even when compared with many contemporary preamplifiers. It boasts three low-level stereo inputs. They are RIAA phono port, an NAB tape head input, and an optional special input suited to microphones or an additional phono. It also has four high-level stereo inputs for increased versatility. These are an AM-FM input, an FM-multiplex input, a tape input, and a spare fourth input. There is an audio output as well as a tape output, allowing users to record audio as well as play it live. The Dynaco PAS-3X has versatile controls, including a selector, volume, balance, separate treble and bass for each channel, a scratch filter, blend control, a tape monitor, and a power control.
---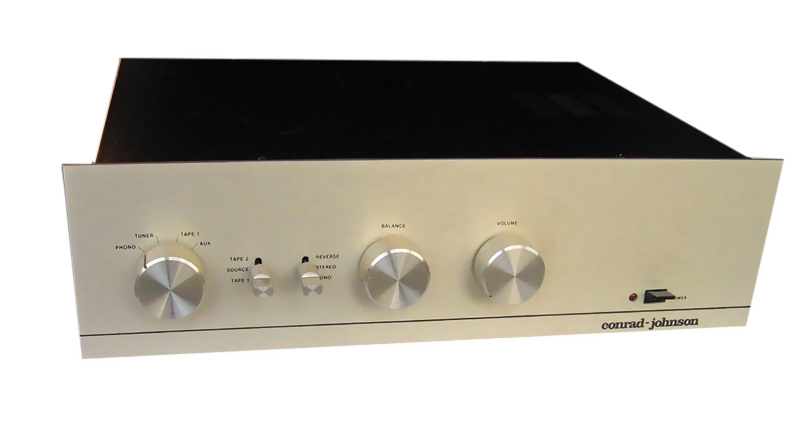 A high quality vintage preamplifier, the Conrad Johnson is an upgrade and refinement of the earlier Conrad Johnson PV-1. First released in 1981, this preamp uses a single PC-board, eliminating the cumbersome hardwiring necessary for other similar preamplifiers of the period and provides enhanced unit-to-unit production consistency. It also has a muting circuit that effectively eliminates noisy power surges common with turn-on and turn-off motions of tube preamplifiers, creating superior audio quality. The Conrad Johnson PV-2 preamplifier has phono, tuner, auxiliary, monitor, and tape inputs. The tape inputs allow for two tape recorders, with the ability to dub from tape one to tape two. It also has two power amplifier outputs for increased power. This preamp provides a range of controls, including a selector, source control, mode, balance, and volume.
---
| | |
| --- | --- |
| 3 | Telefunken V72 Mic Preamplifier |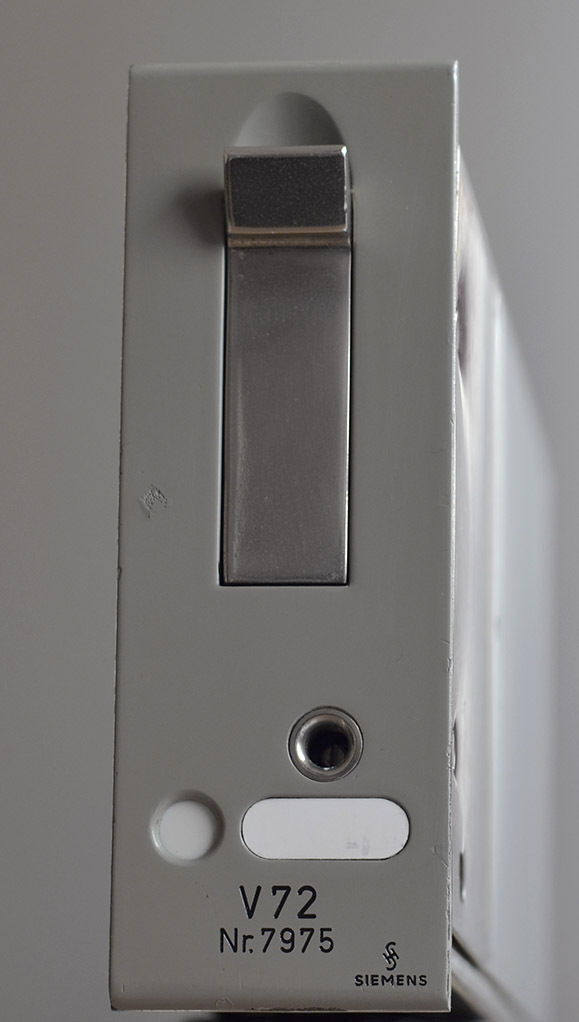 The Telefunken V72 Mic Preamplifier is a hugely popular 1950s preamplifier, highly prized by audiophiles and enthusiasts. Produced by the North West German Radio Company and the Institute of Broadcast Technology of Hamburg, this preamplifier was modelled on the earlier V41 model, with very similar circuitry, but with enhanced gain control capabilities. It has a fixed gain level of 34 decibels, providing powerful audio.
---
The Yamaha C-2a is a highly collectible preamplifier from the late 1970s. An enhanced and refined version of the original Yamaha C-2, the C-2a has far superior sound quality and control. This popular preamplifier offers an impressive phono EQ made of Yamaha 2SK-101 dual-FET for high quality and durability, with cascode bootstrap circuitry and automatically balancing active loading, providing superior audio output and control. With similar tone control and EQ phases, users can keep the input at a low 250 Ohms, while maintaining output quality. With five capacitance load plugs and a dedicated control panel, the Yamaha C-2a gives users the ability to make fine adjustments, providing greater control of the audio output and preamp response. The four gang volume control provides precision control, with two gangs positioned before the flat amp and two after. The superior power supply has a low distortion, low noise, and high speed constant voltage circuit, incorporating a dual transistor and a cascode bootstrap active load, as well as an additional low noise circuit, ensuring pure, clear, uncorrupted audio output.
---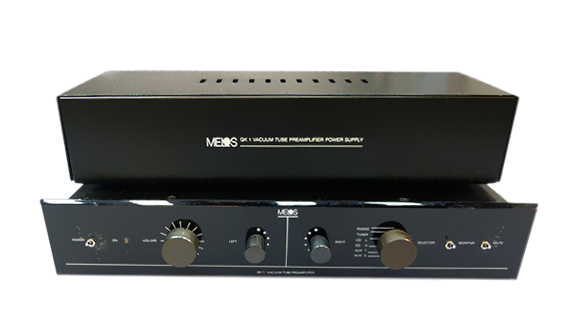 The Melos GK-1 is a much sought-after example of a vacuum tube preamplifier. It is a 100 per cent tube dual mono preamp and is an exquisite example of its period, highly prized by audiophiles, enthusiasts, and collectors. One of the features that makes this preamp so popular is the deep, rich, detailed audio quality from all output ports. It has a phono input and a CD input along with an isolated power supply in a connected enclosure, protecting the preamp and any attached instruments or devices against damaging power surges. This isolation also decreases the noise level of on/off surges from the power supply. Each channel has a range of variable inputs, providing increased versatility and user control.
---
How to Buy Vintage Preamps on eBay
eBay sellers offer a wide range of vintage preamps, from the early 1990s to the 1950s. A simple search from the search bars located on every page provides masses of vintage preamps and related items to browse through. Once you've selected your preamp, check the seller feedback to ensure you get a top quality preamp and great service. Choose from the top models, such as the Yamaha C-2a or the Conrad Johnson PV-2 and get yourself a highly prized preamp. Add it to your collection to make an interesting conversation piece, or add it into your audio system to get high quality audio output and relish the rich, warm sounds of earlier eras.