Little boys and girls have played with
toy cars
for decades, and adults have collected
vintage toy cars
since their production began. Collectors have come to recognise certain models and brands as true classics and as valuable collector's items. These classic vintage models retain their value as collectors and car lovers continue to embrace them. It is not always easy to find vintage toy cars; sometimes collectors can purchase them at garage sales, and automotive swap meets. However, sellers on eBay also offer a wide selection of many vintage toy cars that are popular with collectors and car lovers alike.
| | |
| --- | --- |
| 1 | Bandai Tin Toy Cars and Trucks |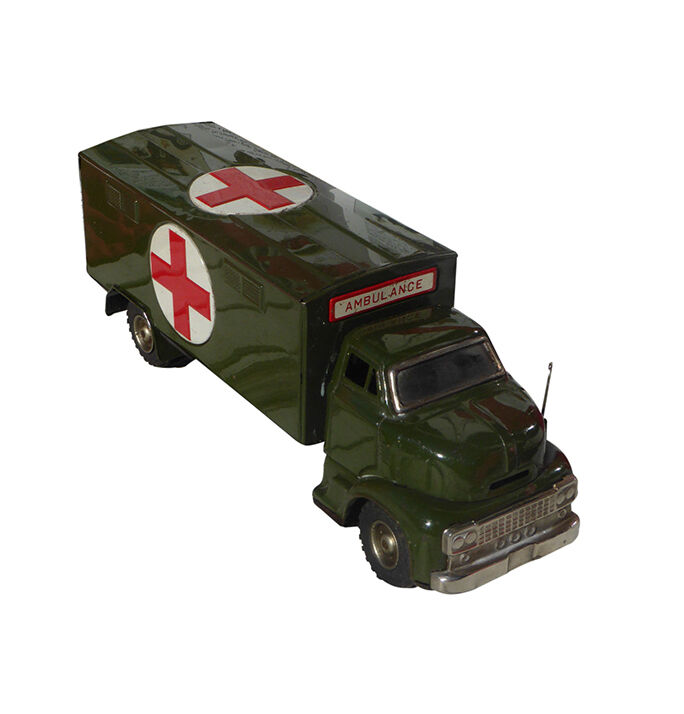 Shortly after going into business, Bandai began producing tin replicas of some of the popular cars of the era as one of their product offerings. Most of the models were friction cars where the user rubs the rear wheels backwards on the floor and releases the car. Classic designs include the 1950 Mercedes Benz 190, 1959 Cadillac, 1955 Ford Station Wagon, 1960s VW Bus Pickup, 1959 Rambler Wagon, and vintage sports cars like the British Flagged 1960s Ferrari 813 racer. These valuable collectors items come with a metal undercarriage with a vehicle type stamp and an oval company imprint that features the Bandai Banzai mark.
---
| | |
| --- | --- |
| 2 | Hubley Cast Iron Indian Motorcycle Traffic Car |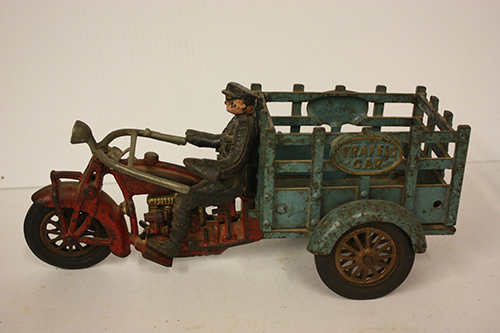 Hubley manufacturing began making toys in the early 1900s and became popular for their cast iron vehicle replicas. Some classic 1930s models such as the Studebaker, Ford Coupe, Chrysler Airflow, and Lincoln Zephyr are collector classics. One of the most popular Hubley cast iron reproductions is the Indian motorcycle traffic car. Indian motorcycles are one of the early manufacturers of motorbikes in the U.S. and the Hubley model pays tribute to the design with an Indian name stamp on the tank. The Hubley Indian motorcycle traffic car is a great vintage toy collectable.
---
| | |
| --- | --- |
| 3 | Lesney Matchbox Car Originals |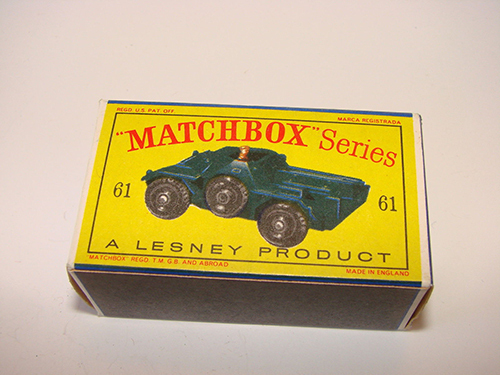 Leslie Smith and Rodney Smith founded Lesney Products and Co. in London in 1947. They were the original owners of the Matchbox brand until the company went bankrupt in 1982 and sold most of its valuable assets including the Matchbox name. Originally most of the Lesney die-cast models were British makes including the MG Midget TD, Vauxhall Cresta and the Ford Zodiac. Other popular models include Citroen, some American makes like the Ford GT Racer, and Volkswagen including a VW camper van. Matchbox number one was an Aveling Barford Road Roller which had been produced in 1948 as a larger version. Pre-matchbox collectible cars include the 1949 Soapbox Racer and the small replica 1953 Royal State Coach, produced the same year as Queen Elizabeth II's coronation.
---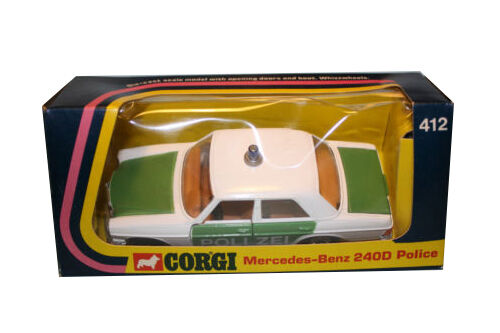 Corgi, the British die-cast toy cars by the Mettoy company, produced a wide variety of what are now vintage toy cars. Some of the most popular Corgi creations are vehicles that were featured in TV shows and movies of the 60s. James Bond's Aston Martin DB5, Batman's Batmobile, and Chitty Chitty Bang Bang were best sellers. First introduced in 1956, the Corgi line features British models like the Morris Cowley, Hillman Husky, Austin-Healey 100, and Triumph TR2. Corgi Classics were introduced in 1964 as an adult collector line of exact detail models and releases like the 1927 Bentley, 1912 Rolls-Royce Silver Ghost and the 1915 Ford Model T.
---
| | |
| --- | --- |
| 5 | Dinky Die-Cast Toy Cars |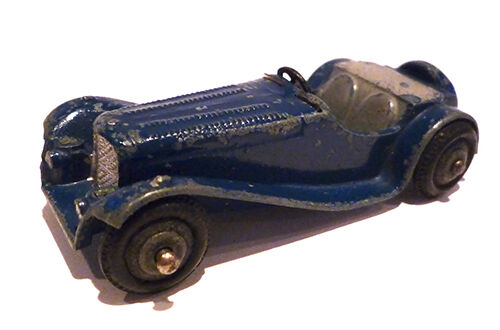 A contemporary competitor of the Corgi and Lesney Matchbox toy cars, Dinky die-casts were mini cars by Meccano Ltd of Liverpool. Meccano produced scale model train sets under the name Hornby Trains and the earliest vehicles they produced were tin and metal toys as accessories to their train sets. In 1934 the toy cars were first marketed as Dinky toy. Early die-cast models with rubber tyres and tin undercarriages were not modelled after specific brands or vehicle manufacturers, but were generic in nature. Later designs were replicas of British vehicle brands like Triumph, Hillman, and Austin. Vintage Dinky toy cars are a collector favourite as they were some of the earliest toy cars.
---
How to Buy Vintage Toy Cars
Buyers looking to purchase vintage toy cars can find sellers on eBay offering collectibles for sale. Search for available items by typing "vintage toy cars" into any eBay search bar to display all listings that match the keywords description. Use the filter menu to narrow search results by toy car brand or scale model size. Buy with confidence by reviewing seller feedback to see how buyers rate a particular seller with regard to their satisfaction. Use PayPal to complete your eBay purchase for the most secure means of transferring money to the seller. Vintage toy cars are popular collector items and given everyone's love of the automobile, vintage cars are likely to retain their value for years to come.