Unlike today's
modern amplifiers
,
vintage tube amps
use vacuum tubes instead of solid-state electronics to amplify guitar and bass sound. Some amplifiers are hybrid amps and combine both types of technology for a full, rich sound. Vintage amps made with tubes cost more than solid-state amps, and one of the reasons is because consumers may need to replace and update their tubes from time to time. True musicians prefer the sound of tube amps, which is more tonal than modern amps and produce deeper and truer sounds. There are many brands to choose from when it comes to selecting the right vintage tube amp, including familiar amp brands like Fender and Sound City.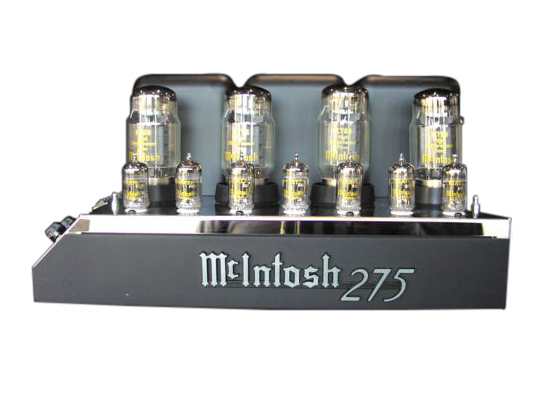 A high-quality tube amp which works seamlessly to blend into today's sounds, the McIntosh MC275 offers musicians LED lighted tubes for easy status check, and reduces distortion and harsh sounds with vacuum tubes located inside the valves. The amp not only works with instruments, but it is also CD player, MP3 player, and tuner compatible to enhance sounds in many formats. The McIntosh MC275 has been around for over 50 years, and is one of the top tube amplifiers to music buffs worldwide. Created from sturdy and beautiful stainless steel, the amp offers two channels and a balanced input. Binding posts are gold plated, and the amp offers 75 watts of power per channel. The amp uses a unity-coupled circuit, which creates less interference than traditional style amplifiers, no matter how high the frequency.
---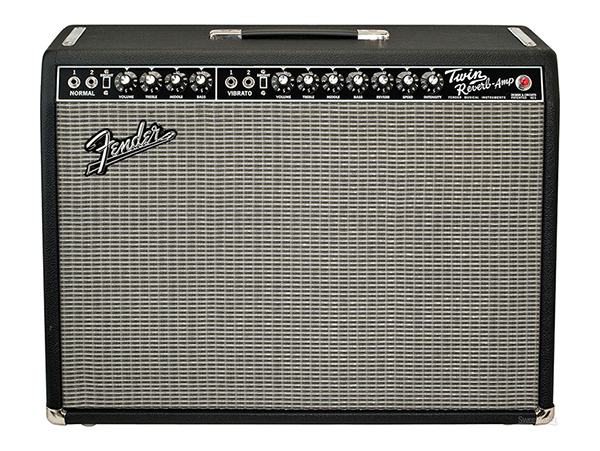 Largely considered the best Fender amplifier, the Fender Twin came out in the 1950s. The amplifier was so popular that Fender reproduces and recreates it today with reissued, updated versions. The tube amplifier comes in different versions depending on the production year, and in several designs, such as the Reverb and the Blackface. The Fender Twin offers 85 watts of power and includes 10 tubes for the best possible sound. The Fender Twin includes Jensen 12-inch speakers for premium audio quality, and it is a two-channel amplifier. The amplifier offers clean, clear sound no matter how high the volume is, and musicians control the reverb with an easy footswitch. Buyers can purchase a separate Fender cover to protect their vintage tube amp from damage.
---
High performing and full of features, the Carlsbro 100TC vintage tube amp does not compromise. The Carlsbro tube amp, made in the United Kingdom in the 1970s, features hand-selected tubes and valves for the most distinct, pure sound, and includes Celestion drivers. The tube amp offers 100 watts of power and has two jacks. There are two channels, and the amp works particularly well with bass guitars for rich, warm sound. Carlsbro 100TC amps include Partridge transformers, and the amp is compatible with an organ, guitar, or bass. The Carlsbro 100TC tube amp is simple but offers clean, deep sound quality, and though vintage models are hard to come by, they are highly coveted by musicians. Made to last with a sturdy, durable cabinet, this Carlsbro tube amp offers the perfect combination of bass and treble balance.
---
An amplifier which easily competes with many of today's high-tech amps, the Sound City 120 uses tubes to create loud, clean sound. For musicians, the Sound City amp is the perfect combination of old and new amplifier technology. The Sound City 120 offers musicians powerful sound without interference in a streamlined design. The vintage tube amp is a guitar amplifier created in the 1970s, and offers buyers 120 watts of pure, clean sound. The Sound City 120 amp includes Partridge transformers and equalisers, and allows for more adjustments than typical tube amps do. This Sound City tube amp offers musicians a customisable, powerful experience.
---
A PA amplifier unit, the Selmer 100W EL34 model includes controls for treble and bass adjustment and a master volume control. Since the unit does not contain a reverb, there is an output jack for users to connect a reverb externally. Tube valves create strong sound, and the amplifier projects 100 watts of power and has six channels. Created in the 1960s in the United Kingdom, the Selmer EL34 looks stylish in its metal cabinet, and offers buyers a powerful vintage PA amplifier system that looks trendy, too. Rock bands in the 1960s frequently used Selmer amps.
---
How to Buy Vintage Tube Amps on eBay
Vintage tube amps are not cheap, but you may run across a good deal from another musician or collector when you shop for tube amps on eBay. Search for your favourite brand, such as " Fender", and then filter the results by the type of amp or the price range you are most comfortable with. Amps are heavy and you cannot post them, so contact the seller by clicking "Ask a Question" to see when you can come by and pick up your vintage tube amp in person. Tube amplifiers may have been all the rage 50 years ago, but the true, deep sound of the amps still holds up today, though music has changed extensively over the years. The well-built amps may not offer as many features as today's state-of-the-art models, but their simple, sturdy styles create classic sound.