Businesses and individuals alike seek out
VoIP phones
because they help to minimise communication costs among other advantages. While most VoIP service providers offer VoIP phones for sale, they are not always up to the mark, but luckily, buyers have numerous options when it comes to shopping for them. A trip to a brick-and-mortar shop that provides networking solutions can help when it comes to buying top VoIP phones. Buyers can also find a plethora of options when searching websites like eBay. In either case, buyers should have a budget, distinguish between the various features, and establish which options are necessary.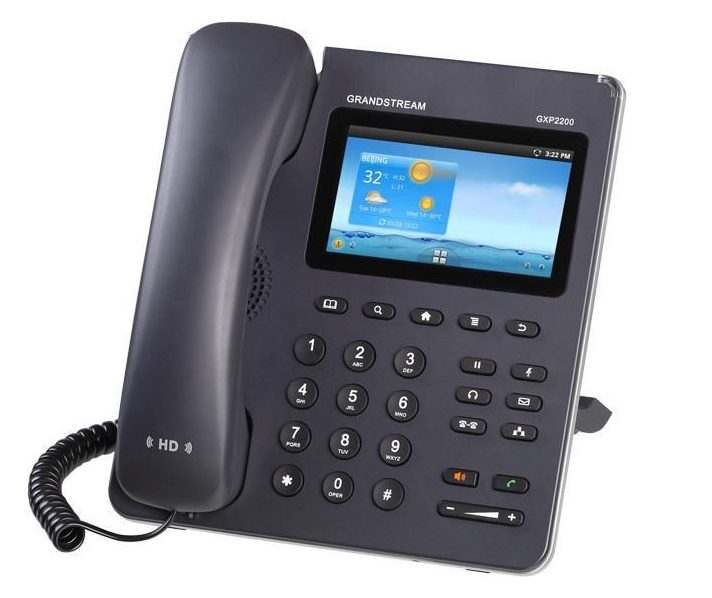 The Grandstream GXP2200 is an affordable corded multimedia Android VoIP phone that can give any other VoIP phone a run for its money. Its 480x272 pixel touchscreen LCD is extremely responsive and its user interface also comes with a complete set of hard keys for functions like mute, voicemail, hold, and conference, as well as another set of dedicated keys for its Android functions. This Grandstream VoIP phone comes with six lines capable of handling up to six SIP accounts. It also offers Bluetooth, PoE, and HD wideband audio. While this phone does not come with an inbuilt camera, connecting it to IP surveillance cameras is easy and sending videos is possible by using a USB port found on the unit's back. Lastly, since this VoIP phone uses an Android operating system, it allows users to access popular applications, like Skype, YouTube, Facebook, Twitter, and Google Voice.
---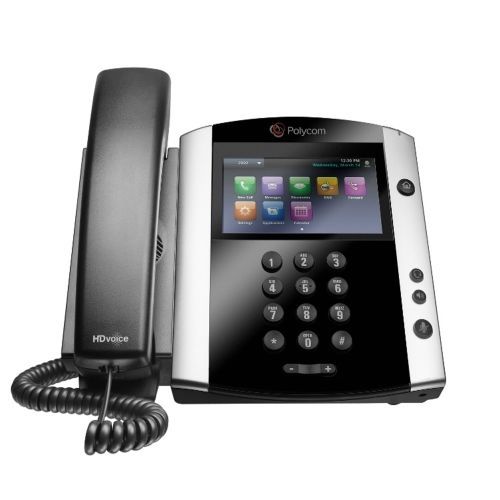 While the Polycom VVX 600 is a little on the expensive side, it offers exceptional call quality coupled with a large 4.3-inch 480x272 pixel touchscreen that is very responsive, which makes it ideal for executives and managers in the corporate world. This corded Polycom VoIP phone allows up to 16 line appearances, offers video conferencing and playback through the use of external USB cameras, and comes with Polycom's HD voice technology. It comes with Bluetooth, PoE support, and also includes two USB ports and two Ethernet ports.
---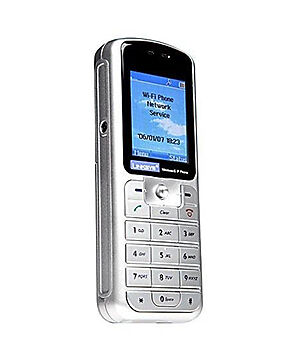 The Linksys Cisco WIP300 VoIP phone has been around for quite some time now and continues to have many buyers. This cordless Wi-Fi VoIP phone comes with a 1.8-inch colour display. Using and configuring it is rather straightforward. This phone works well at home, in the office, or at any place that offers Wi-Fi connectivity, allowing low cost communication on the move. Some of its features include speed dial functionality, echo cancellation, a local phone book, and a USB charger interface. Sound quality is good and sending and receiving emails through SMTP and POP3 works well, although the battery cover can do with a better locking mechanism.
---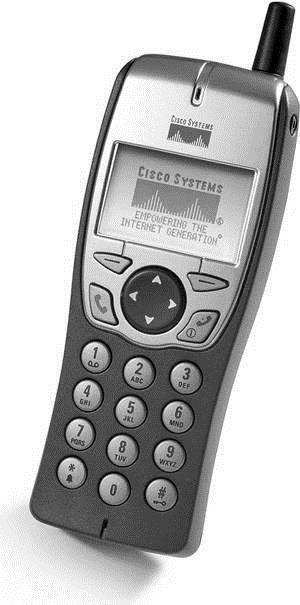 While the Cisco 7920 VoIP phone works exceptionally well with Cisco Aironet and Cisco CallManager, it works well with other VoIP networks as well. This wireless VoIP phone targets people whose work involves moving from one place to another. This Cisco phone supports six line appearances, includes a local phone book, and some of its other features include call transfer, call forward, call waiting, conference calling, and hot keys for accessing voicemail and locking the keypad.
---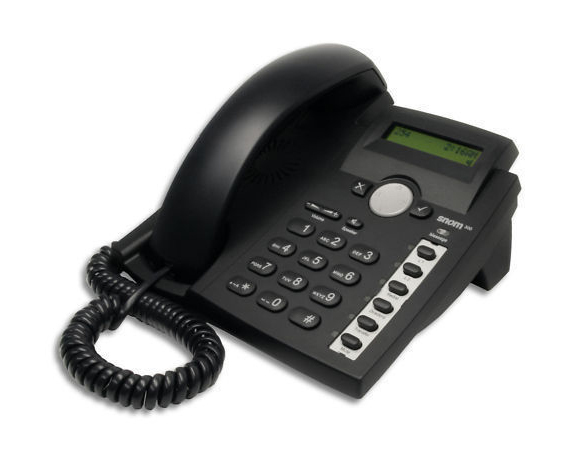 The Snom 300 is a user-friendly, entry-level corded VoIP phone that comes with a number of features, large buttons, and effective speakerphones. The display, however, is not very big, and it does not include a backlight. This VoIP phone can handle six VoIP accounts, offers headset connectivity, comes with two Ethernet ports, and requires very little in the form of energy. This VoIP phone works well for people who do not require too much from their phones and is ideal for homes and offices that require no more than basic VoIP functionality, status display, group lines, and trunk lines.
---
The Top 5 VoIP Phones
There is no dearth of VoIP phones from which to choose for both home and office use. While some are better than others in terms of performance and features, others score higher when it comes to value for money. OnSip has rated the Grandstream GXP2200 and the Polycom VVX 600 highly and Linksys WIP300, Cisco 7920, and Snom 300 make it onto About's top VoIP phones. In addition, Cisco VoIP phones also make it to the top of SideBySideReviews' best business VoIP phone systems.
How to Buy the Top 5 VoIP Phones on eBay
eBay users can browse through networking deals to find the aforementioned top five VoIP phones. A number of top-rated sellers on eBay deal in VoIP phones. In addition to the VoIP phones mentioned above, buyers can find other VoIP phones made by the same manufacturers, as well as those made by other manufacturers, like Nortel,
Avaya
,
and Panasonic. Buyers who want to save money can look for sellers who offer deals that combine free delivery. The option to look for used and refurbished VoIP phones also exists when shopping on eBay. Those looking for used VoIP phones ought to pay attention to condition before making a payment.