Voice over Internet Protocol (VoIP) is a technology that allows businesses to make phone calls over the Internet rather than the traditional phone lines. Making calls this way increases speeds and allows access to several features not available on landlines. One such feature is video calling. With a
VoIP video phone
, businesses can handle all of their calls and video conferences from a single device. The full-colour screens also make it easy to identify who is calling as well as navigate through the phone's menus and features quickly. Before investing in a
VoIP phone
for a business, shoppers should take the time to evaluate their options and the top models for business phones available.
| | |
| --- | --- |
| 1 | Patton Gateway SmartNode 4114 |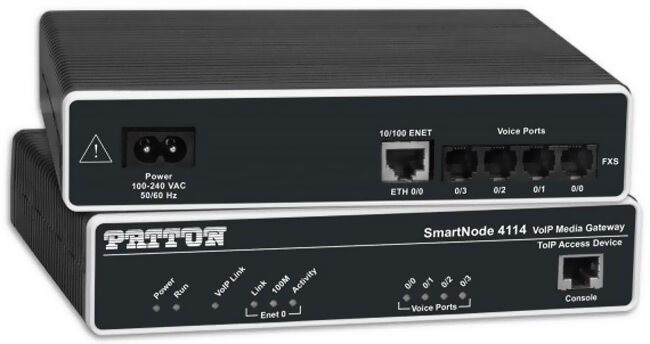 The <Patton Gateway SmartNode 4114 connects up to eight parallel voice connections, including VoIP, legacy telephone, fax, and PBX. It also offers support for video conferencing with telephones that support this option. This device is effective for toll bypass, enhanced carrier services, and remote office voice connectivity. Features such as caller ID, dial tones, off-hook detection, busy tones, and more are all still available with the Patton Gateway SmartNode 4114. One of the biggest appeals to this model is remote office/branch office voice extension and access. With this feature, businesses can set up a network of phones in various locations without installing a separate PBX in each office. Instead, it provides a transparent extension allowing for clear calls in all locations while bypassing tolls for long-distance calls.
---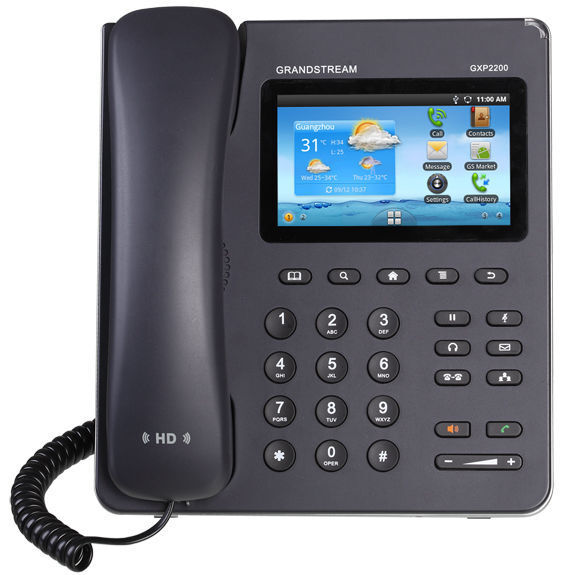 The Grandstream GXP2200 takes VoIP telephones to another level. This phone uses an Android operating system and supports a large number of applications such as Skype, Google Voice, Facebook, and more. With the built-in camera, users can participate in video calls through any of these applications. The Grandstream phone features a capacitive touchscreen to allow for control that is more precise. It supports up to six phone lines, allows for five-way conference calls, features a phone book with 1,000 entries, and keeps record of the last 500 phone calls. In addition to the phone's features, it also has HD wideband audio to ensure clear calls on both ends of the line. With Bluetooth connectivity, workers can use the phone with a wide range of wireless headsets to free the hands and improve productivity.
---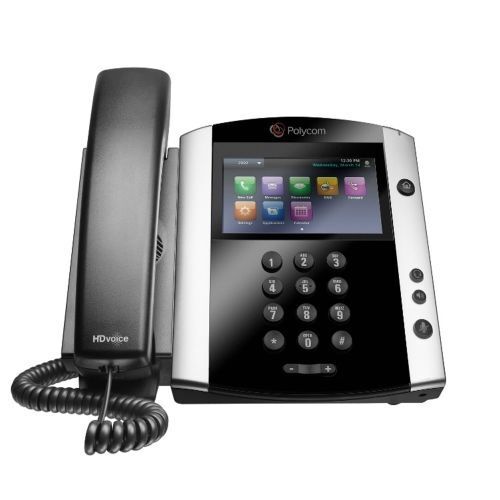 The Polycom VVX 600's design mimics that of a modern smartphone. The gesture-based interface makes it easy to control and reduces the overall time for training. Additionally, the touchscreen simplifies the commands to make accessing contacts and other applications quick. The phone includes popular features such as call waiting, caller ID, call transfer, and call timer to help workers keep track of all of their calls. The conference call feature also has an option for video conferencing with the addition of the Polycom VVX camera. With support for up to 16 lines, this VoIP phone works for the entire office. Though this model is a desk phone,, users can increase mobility by linking and integrating a wireless Bluetooth headset to the phone.
---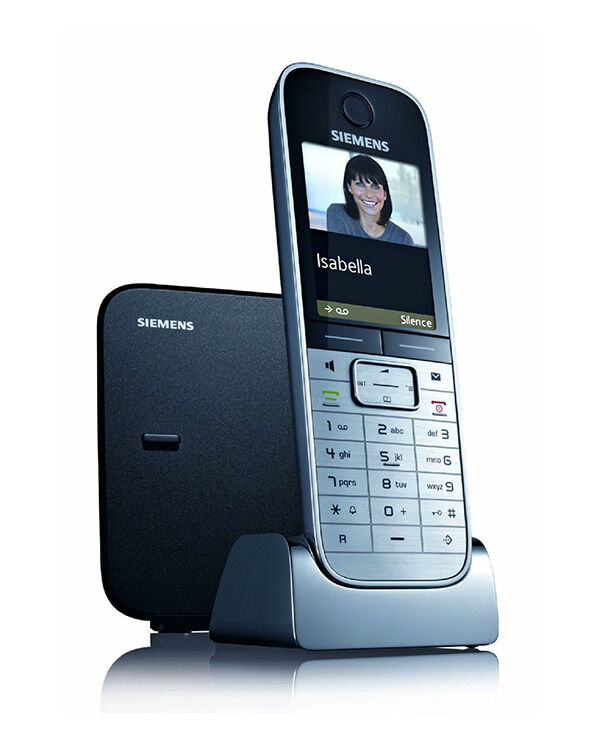 The Siemens Gigaset SL785 IP phone offers convenience by allowing users to easily and seamlessly switch between landline and VoIP calling. This phone expands with up to six additional handsetss to allow for multi-line calling simultaneously. The Siemens Gigaset SL785 IP phone makes it easy for users to access and keep up with contacts with a built-in phone book that holds up to 500 contacts as well as synchronisation with Microsoft Outlook. Additionally, the handset has a calendar display to keep up with important dates and appointments. The sleek design makes it a good choice for any office. It includes a cordless handset to allow for mobility throughout the office, but users can also connect a Bluetooth headset for hands-free convenience as well. The Siemens Gigaset SL785 phone is future-proof by simply updating software and adding features as needed.
---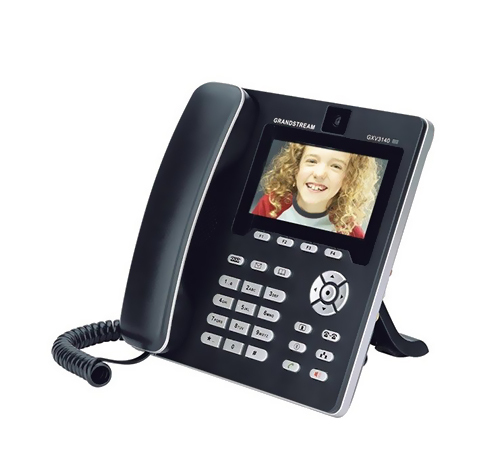 The Grandstream GXV3140 has a 4.3-inch digital TFT colour LCD screen and a 1.3-megapixel CMOS camera that makes quality video calling convenient. The Skype-certified phone makes it easy to connect with contacts via Skype but also supports other services such as Google. With the touchscreen, users can chat with contacts via instant messaging or browse the Web with the built-in Web browser. The full-duplex speakerphone has an acoustic echo canceler ensuring that all calls are clear. Additional features include applications for Internet radio, video streaming, photo albums, and games.
---
How to Buy VoIP Video Phones on eBay
Find a large selection of VoIP video phones for your business on
eBay
. Many are available at prices much lower than retail. Browse through the technology categories to see what is currently available, or perform a specific keyword search to find the phone you want. Carefully read the item description to ensure it offers all the features you need. For lower prices look for used
VoIP phone
s or sellers that offer free postage and packaging. When it comes to a business, having reliable phone service is a must. VoIP phones reduce costs and include several features that traditional phones do not. Being able to video call from a VoIP phone reduces the need for additional equipment and increases productivity.