wall decals
">Wall decals look like large stickers that people place on the walls inside their home. They are meant to stay there and last a long time without damaging the wall when people remove them. Using the stickers is a great way to decorate a girl's room because there are so many ways to customise the space with unique designs, quotes, or images. The fun thing about shopping for wall decals is that there are thousands of options to choose from and kids love picking out the decorative items that they want in their room. Usually the best way to find the perfect wall decals is to learn about what is available and select a design theme to go with.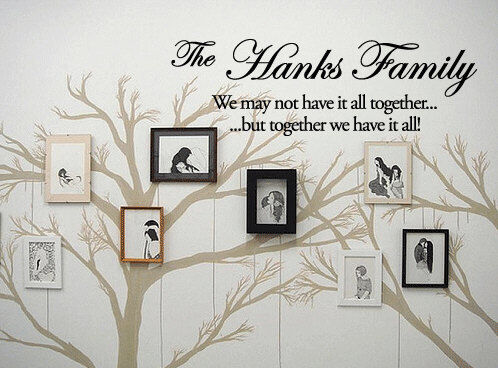 Some people put quotes and phrases in an area to set the mood. For example, an inspirational quote such as "Be awesome" can lift the spirits of those who read it. If inspirational quotes do not do the trick, try some themed ones. For example, parents could put quote wall decals over the bed that says "Always Kiss Me Good Night" or "Sweet Dreams". If there is a particular sport or interest the girl has, parents can usually find related quotes for that as well. Dance related words and phrases would look neat in a room decorated for a little ballerina.
---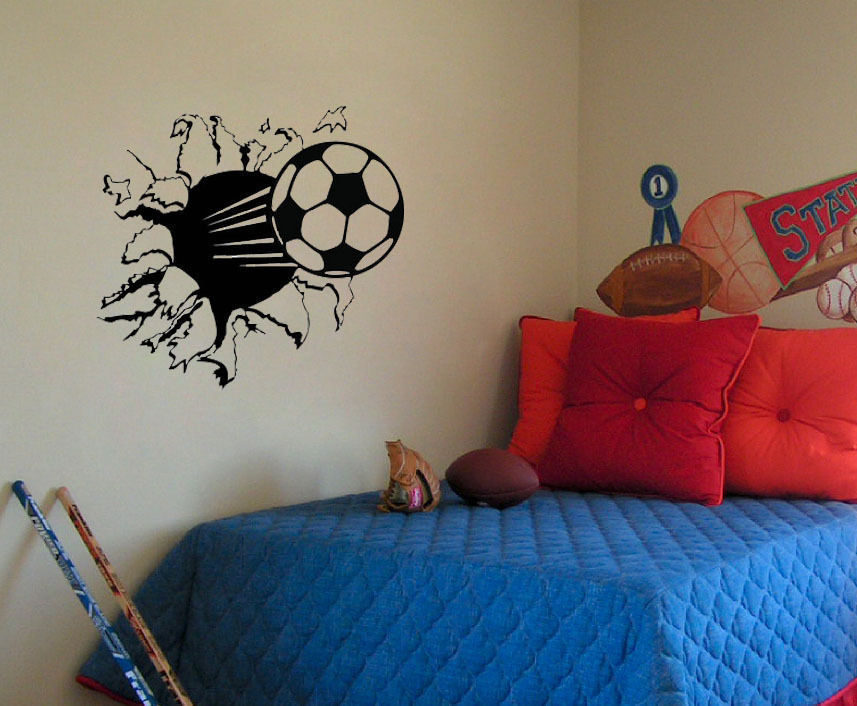 Many girls are into sports these days and they can showcase their interests with wall decals related to their favourite activities. For example, there are hundreds of football, ballet, basketball, and other sports related decals available. In some cases, sports wall decals are even life-size decals of popular players on sports teams. Parents can either figure out what kind of sport their child is interested in and then let them pick out their favourite decals for the room, or surprise their girl with something that they know their daughter would enjoy.
---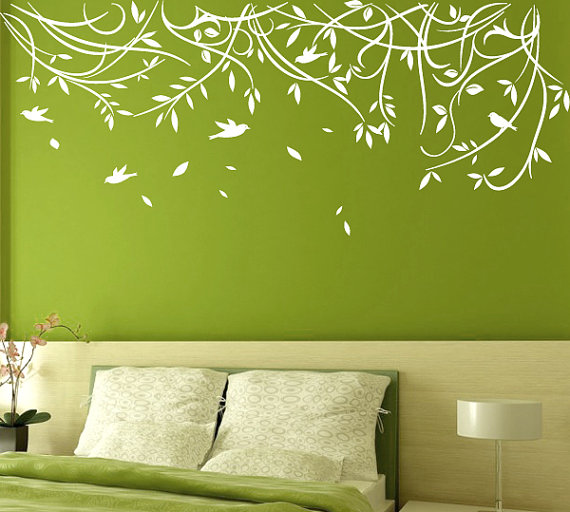 Bringing nature into the home creates a calm and tranquil environment. There are lots of different styles that people can go with from shadows of a willow tree to a flock of birds scattered across a wall. Nature wall decals also come in all sizes. Some take up an entire wall and really transform the look of the room, while others are smaller than a hand. Consider getting a grass border or the image of a large tree. Then add extra animals to the scene turns the room into forest wonderland.
---
If girls are fans of particular celebrities or characters from movies, parents can often find a life-size wall decal of that person. The celebrity wall decals make it look as though that person is standing right in the child's room with them. Popular celebrities include Miley Cyrus, characters from Star Wars, and the cast and characters from Harry Potter.
---
| | |
| --- | --- |
| 5 | City and Building Wall Decals |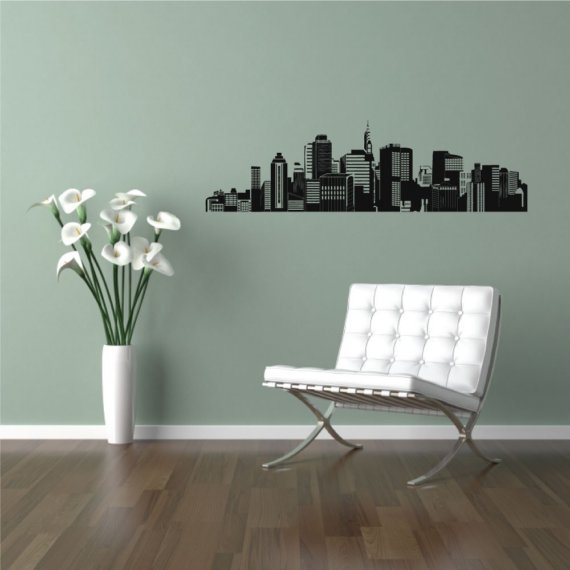 Some girls like a modern look in their bedroom, especially if they are older. One way to do this is to turn their room into a urban landscape with city and building wall decals. These are also available in just about any size. There are buildings that reach from the floor to the ceiling and city-scapes that span the length of the entire wall. If these feel overpowering, try something smaller such as a miniaturised mural of London over the headboard of the bed.
---
Decorating with Wall Decals
When choosing what kind of
decals
">wall decals to put up, keep in mind that it should go along with the current decorations and furniture that are already in the room. Wall decals are fun to decorate with, but some can clash with the living space if they do not match what is already there. Consider the size of the room, the colours that are in there, and how large the furniture is. A big mural that takes up a good portion of the wall could be overpowering in a small, cramped room. Lastly, be sure to read the instructions that come with the decals thoroughly to make sure that they stay in place, have no wrinkles, and are not crooked. Without the proper preparations a decal could easily end up looking less than satisfactory.
Buying Wall Decals on eBay
Using
wall decals
">wall decals is a truly unique way to bring life to a room in just about any way. There are endless creative possibilities that await you and your girl. You can view thousands of wall decals of all kinds on eBay, get great deals, and even find free postage and packaging. Use the search bar that is on each eBay page to pull up a list of products to browse through. If you use a general phrase such as "wall decals" in the search bar then you could end up with way too many items in the list. Try being more specific and use a phrase like "nature wall decals". That yields far fewer results and the ones that do show up are more in line with what you are looking for.