One of the boldest ways to decorate a space is with
wall murals
. They are large decals that adhere to the wall like a sticker. They can serve nearly any purpose from adding a little sophistication to an office to giving the final touch to a child's room.
Murals
are generally large and take up a bit of wall space so they are very noticeable. It is important to choose the size and design of the mural carefully because it drastically changes the feel of the room. Shoppers can choose from thousands of themes such as the beach, city-scapes, art, movies, and inspirational quotes. Learn about the various the options to get a better idea of what to shop for.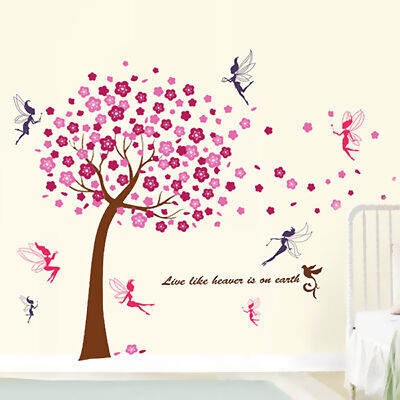 Parents are always looking for fun and unique ways to decorate their child's room. One way to give it a complete makeover is by getting some children's art murals. They are large images that either look like a child created them or they just have a cartoon-like appearance. There are many popular themes from television shows, such as Winnie the Pooh, and other nursery themes that are colourful and fun for the kids. If the child is old enough, try to include them in on the selection process so that they can pick their own bedroom theme.
---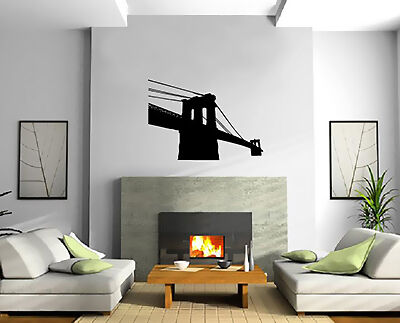 Urban art is for those who love wild and random decor. It is typically bold and features a lot of shapes and patterns. Urban art is supposed to have a city feel and is often associated with the style of graffiti. Its somewhat grungy, yet untamed appearance has become a very popular style in homes. Since urban art wall murals are so random, shoppers often have to search a bit longer than they usually would to find a design that goes well with their decor. Just about any colour combination is available, including black and white, so look for the designs that would compliment the furniture and surroundings.
---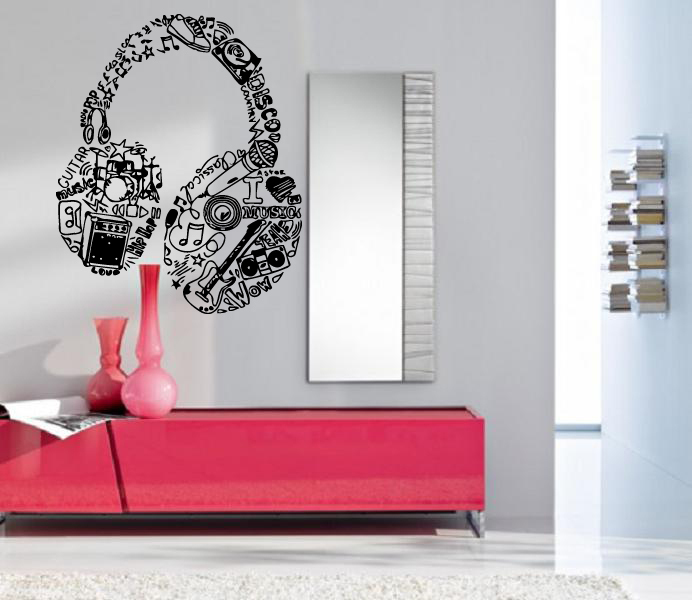 The entertainment category of decor is pretty broad. Decorating with movie memorabilia murals is definitely popular. People can showcase the interests they have in various actors or movies. There are life-size murals of both actors and characters available. Putting them in a movie or game room really brings the area to life and defines the space as an entertainment room. Some people also have an interest in music and there are hundreds of wall murals for those who are musically inclined. Popular options include a large image of a specific instrument, musical notes, pictures of CDs or DJs, and even life-size murals of famous musicians. Those who are sports enthusiasts have a plethora of sports-related wall murals to choose from. There are decals of footballs, popular players, team logos, and more. It does not have to be a hard-core sport either. Even a ballerina can find some murals to decorate with.
---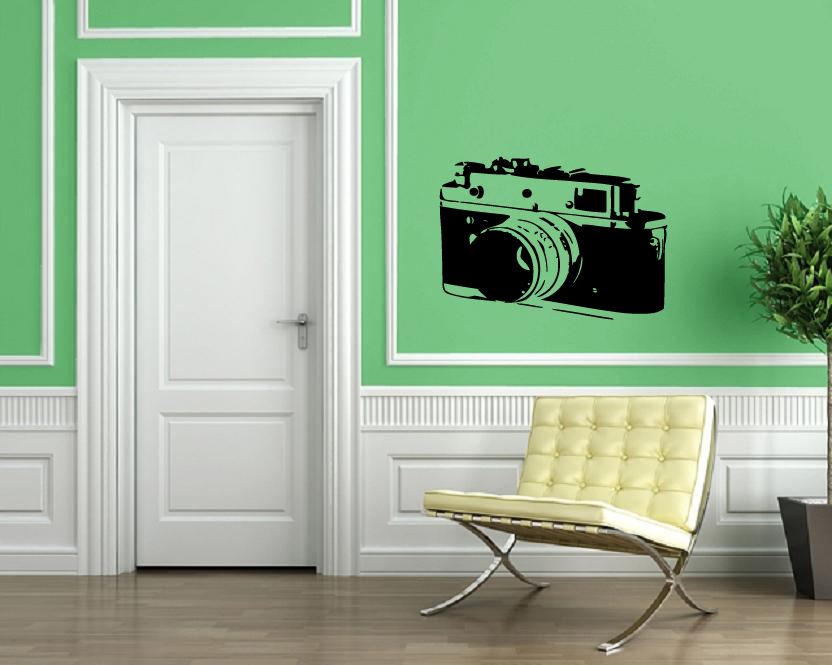 Not all wall murals are designs, some are enlarged photographs that appear life-like. It is really easy to turn any room into a beach resort, forest, or any other place around the world by putting up a mural that covers the entire wall. Wake up every morning on a sunny beach or bring nature into the room with a mural of sea life. Smaller photograph murals are available as well for those who want a less drastic change. Consider adding a few birds to the wall or some grass around the borders of the wall.
---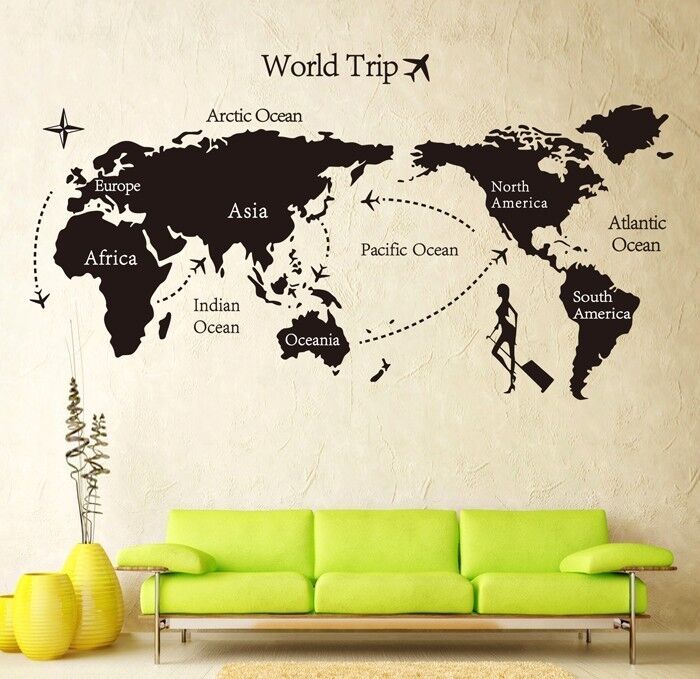 World class travellers may enjoy the over-sized maps and other travel themed wall murals. Get a cluster of post card images, passports, or images of a famous location around the world such as the pyramids. City-scapes of London, New York, or other cities add a modern and urban look to a room.
---
Other Ideas for Wall Murals
The possibilities are pretty much endless when it comes to decorating with wall
murals
. There are plenty of general murals that are meant to go in specific rooms to define the area. For example, shoppers can try quotes related to food in their kitchen and quotes about dreams in the bedroom. For the main room there are a lot of quotes about family, happiness, peace, and love to consider. People can also pair up those
quotes murals
with fun images such as a coffee mug or heart.
Buying Wall Murals on eBay
The key to finding the perfect wall mural for your room is to look at a variety of options. Shopping on eBay makes that easy because there are thousands of sellers with products to browse through. You can find the design you like, get great deals, and even have the
murals
delivered for free. Start by using the eBay search bar to pull of a list of items. Just type in the product name, such as "
wall murals
", and click on the search button. Once the list of items appears, start your shopping and be sure to read the product descriptions to find out exactly how large the murals are. Some appear to be smaller than they are in their pictures.