It is natural for a parent to always want their child to be comfortable and safe from harm, and
water shoes
are one of those things that help a parent breathe easy when their child is out having fun at a water-based location. While places like the beach, rivers, waterfalls, and lakes are very fun places to visit, they do carry potential dangers from rocks and shells which may injure a child who steps on them. Water shoes help minimise these dangers and are also light enough to not overly weigh down the child's feet when they are in the water. For parents who want the best of the best for their child, here are the top five
water shoes for children
that they can consider.
| | |
| --- | --- |
| 1 | Speedo Surfwalker Pro Water Shoe |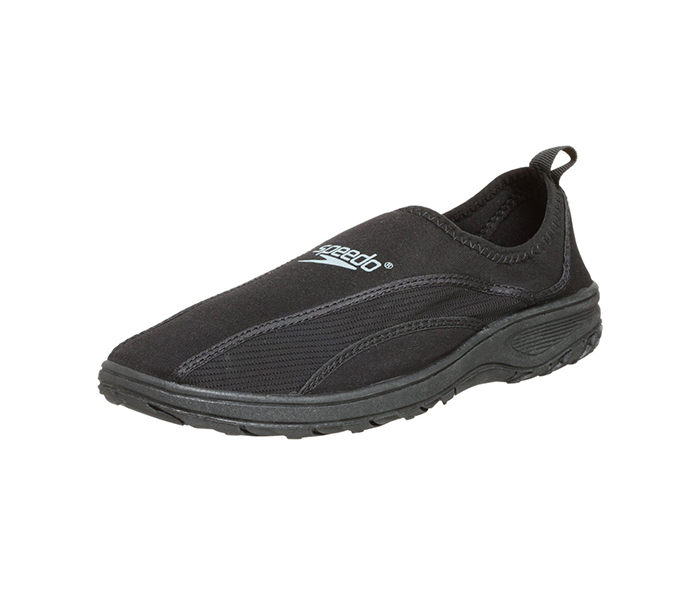 Speedo is well known for their water shoes, not just for children but for adults as well. So it is no wonder that many parents buy a Speedo water shoe for their children. The Speedo Surfwalker Pro water shoe for toddlers, little kids, or big kids is one of the most comfortable water shoes in the market. Made of fast drying stretch fabric, this shoe has a drawstring closure system in place at the ankle area which ensures a good fit, and a fully-cushioned insole that supports and provides comfort to the feet during use. For the child's safety, the shoe also has a multi- directional tread on the outsole which provides a good grip when the child is going into water and also exiting out of water, as well as a durable design to keep injury at bay.
---
| | |
| --- | --- |
| 2 | Keen Newport H2 Water Shoe |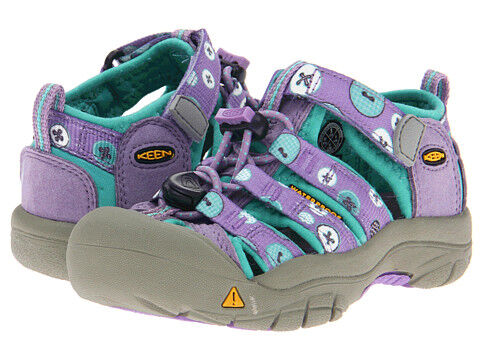 Keen is also a popular brand when it comes to water shoes, and the Keen Newport H2 shoes for toddlers and youth is one of the most popular choices among parents looking for good quality water shoes for their children. Comfortable, durable, and fast-drying, the shoe has a number of features that gives it the good quality that its users love. The upper part of the shoe is made up of polyester webbing that is lined with water-resistant rubber, providing comfort during use as the rubber prevents the shoe's strap from rubbing against damp skin. It also has toe guards in place that prevents injury in the case that the child bumps into something whether on water or on land. Besides that, the antimicrobial footbeds prevents smelly feet after water sessions and additional midsoles provide extra cushioning. The shoe is also very durable and provides excellent traction whether on land or in the water.
---
| | |
| --- | --- |
| 3 | Speedo Surfwalker Extreme Water Shoe |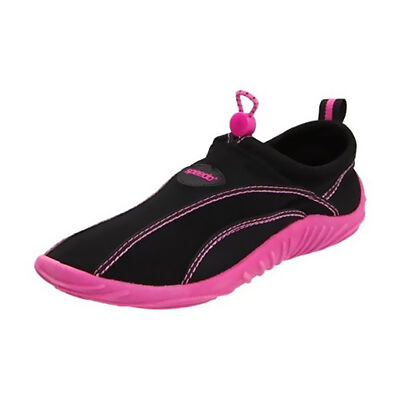 It is no surprise that another Speedo shoe has earned its place on this list, as water shoes by Speedo really are well-designed. The Speedo Surfwalker Extreme has most of the features of the Surfwalker Pro, including a quick-drying upper area, an adjustable bungee closure feature, and a very durable outsole. The shoe provides great grip when used on challenging surfaces, whether in water or out of it. The Surfwalker Extreme shoes come in several different colours, so the buyer can purchase a colour that their little one likes.
---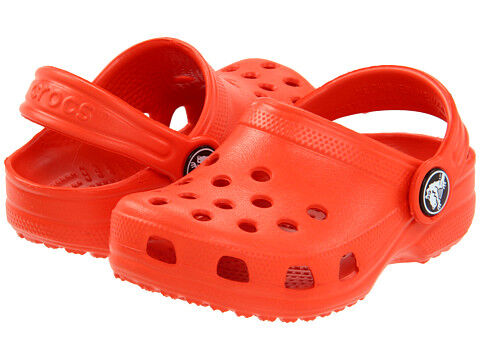 This list would not be complete without the addition of the very much loved Crocs shoes, and the option for kids is known as the Crocs Kids Classic. While not a glamorous sneaker-type or sandal-type water shoe like the rest of the shoes listed, the Crocs Kids Classic is still worth the buy if the main function the buyer is looking for is durability and protection of their child's feet from harm. These shoes are very comfortable and light, and are very easy to clean as well. The shoes come with a heel strap to improve the fit of the shoe on the child's feet and also help the shoes stay on when the child is running, swimming, or jumping. Also, there are many different colours to choose from which would please most children.
---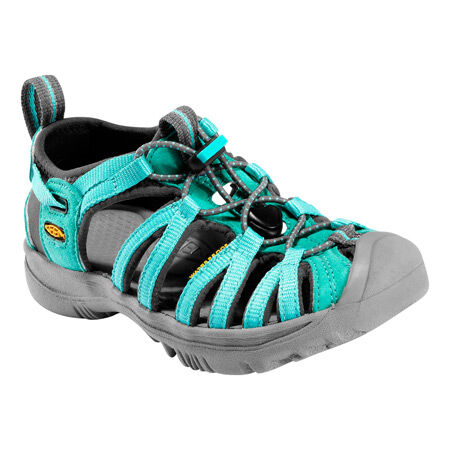 If the buyer is looking for a stylish, durable, and waterproof pair of sandals from a good brand that provides good ventilation, then they should definitely take a look at the Keen Whisper Sandal for children. The sandal has several open areas in the design of the shoe's upper area and has a more casual look than the sporty Newport H2. Made of synthetic leather and cushioned with a rubber insole, the Whisper sandal has a washable polyester upper webbing and a non-marking leather outsole. The shoe is waterproof and provides good enough traction for most water and land activities, and the secure fit lace capture system ensures the sandal fits around the child's foot appropriately while being easy to put on.
---
How to Buy Water Shoes for Children on eBay
You do not have to search high and low to find good water shoes for your child. In fact, you can do it from the comfort of your home by shopping on
eBay
. To look for a particular brand or model of water shoe, just use the search bar on any eBay web page and search using an appropriate search term. After you have done that you should see several listings relevant to the search term you have put in. Just browse through these listings, find one that best suits your needs, and purchase it to have it delivered to your home. In summary, buying a good pair of water shoes for a child is important to give the child the comfort and protection he or she needs from natural elements like rocks and shells when carrying out water activities. The five shoes listed are among the best in the market, so if unsure of what shoe to buy for their child, the parent can heavily consider one of these great water shoes.