Scarves are practical and look fabulous when worn correctly and paired with matching items. These practical accessories can, in turn, be accessorised to make them even more attractive and fashionable with a range of stylish accessories. The top accessories include brooches, buckles, bails, bracelets, and earrings. To hold a
scarf
in place, whether a light, summer scarf or a heavier fabric suited for cooler weather, opt for a brooch, a scarf buckle, or a scarf bail. To accessorise a scarf from a purely aesthetic view point, choose bracelets or earrings that complement and accentuate the colours or patterns within the fabric of the scarf.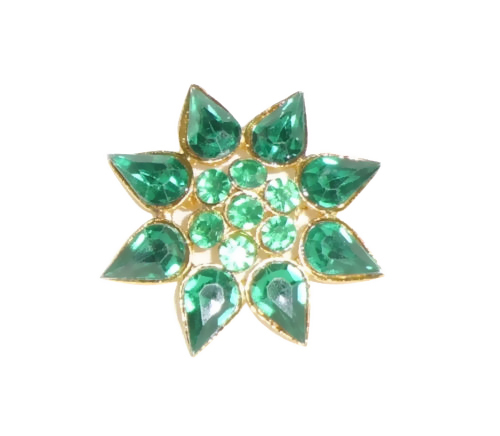 Brooches are versatile items that look great on jackets, in hair, and on scarves. It is possible to use a brooch to secure a scarf in a number of positions. Gathering the scarf to the side and bunching it together with a brooch gives a casual yet smart look. It is possible to achieve a formal look by neatly pinning a scarf in the middle using a brooch. This is not just about aesthetics, though. With a great brooch, scarf wearers can prevent their neckwear from flying away, which can ensure they stay warm and tidy. Brooches come in both new and vintage varieties. A vintage brooch may feature pearls and gems, especially when they come from the Regency era. Large Art Deco brooches are great for achieving a contemporary look. For a modern appearance, items from popular brands like River Island and ASOS are winners.
---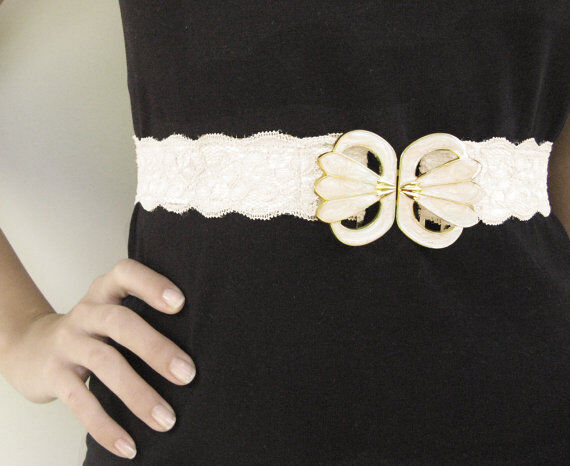 Sash buckles have the specific purpose of holding fabric together. While many people usually associate them with wedding décor, they are also an elegant way to accessorise a scarf. Like a brooch, a sash buckle gathers the scarf together and holds it in one place. Usually they feature a large pin, which makes them handy for keeping thick fabric in place. This is particularly useful for those who wear pashminas as scarves, as they are generally quite large and difficult to hold together. Sash buckles are usually highly glamorous and glitzy. Diamantes being a key feature of many of them, as well as gold and silver. The shapes tend to vary, but often they are round, square, or oval. A pearl sash buckle is useful for those who do not want to dazzle too much, but still need to secure a scarf.
---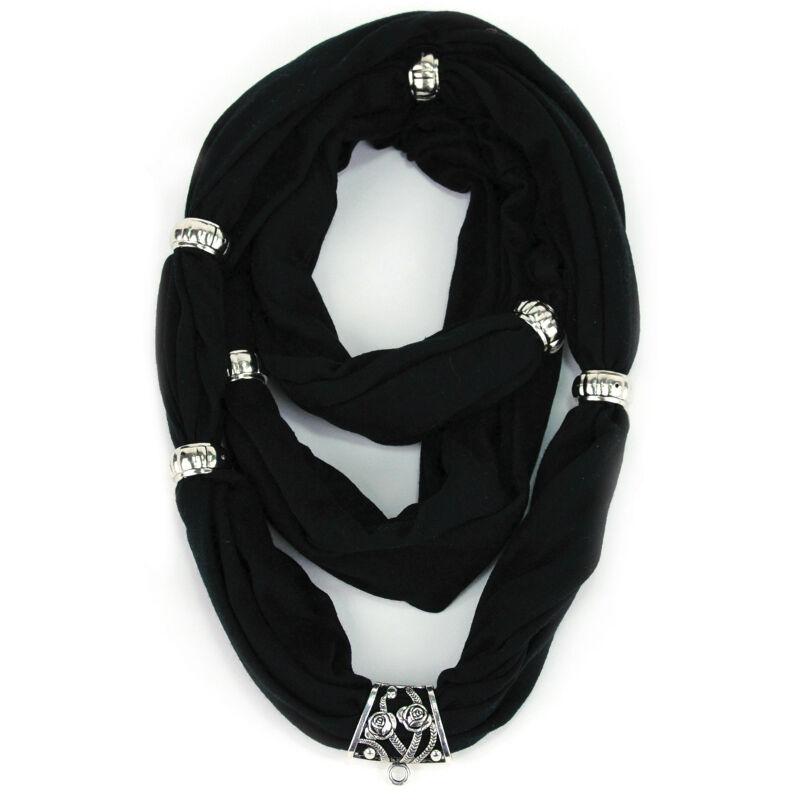 ---
---

As accessories that are worn close to scarves, earrings have the potential to make a big impact. Earrings come in the form of studs, hoops, and dangly items. Those that dangle are often the brightest. They may include feathers, a range of gems, or even fabric. In contrast, studs have the potential to incorporate symbols and delicate stones. Diamonds should look great with pashminas, while Gothic symbols like skulls can complement dark scarves. When choosing earrings, wearers need to remember that woollen scarves may get tangled up with dangling earrings. Being cautious is necessary to prevent ugly accidents.
---
How to Buy Scarf Accessories on eBay
Choose from a huge range of scarves and scarf accessories offered by reputable
eBay
sellers, including many with "top-rated" status. You can choose new or used items, ranging from funky, contemporary pieces, to stylish retro pieces, all of which are available on eBay at very competitive prices. Complete your ensemble for any season by adding a scarf and accessorising it to add an extra dimension to your look. Opt for a classic buckle, bail, or brooch to catch the eye and keep your scarf in place, or a bracelet or pair of earrings to delicately accentuate the colour and pattern of your scarf.