A staple in homes, offices, and other commercial workplaces around the world,
wired routers
provide a steady and dependable Internet signal to computers, printers, assembly lines, and home entertainment systems. The connection does not lose effectiveness with the presence of obstacles such as thick walls and large furniture, as the wires run easily from the modem directly to the Ethernet port on the router for a solid connection. Whether the router comes from a local electronics or office supply store or online at
eBay
, comparing the technical specifications and features of the top wired routers makes the decision-making process quick and simple.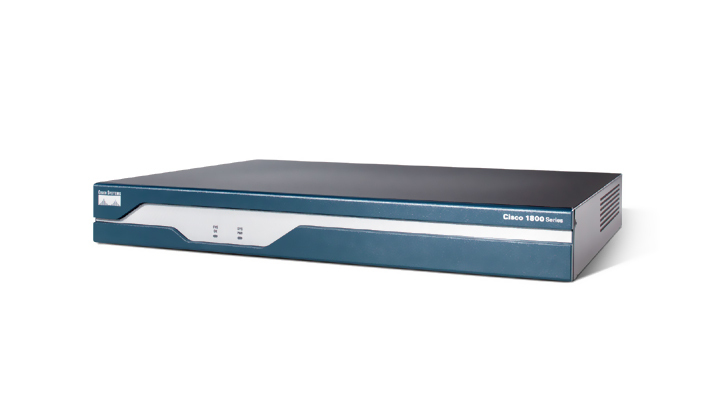 Part of the 1800 enterprise class series of routers, the Cisco 1841 provides wire-based performance at up to T1 and E1 WAN rates. Dual high-speed LAN cards allow for the support and connectivity of up to 90 modules that fall under the classification of WIC, VWIC, and VIC, each of which ensures full transmission for small data centres and light office applications. In terms of security, the on-board encryption tools receive support from the Network Admission Control (NAC) antivirus defence and the device features Cisco IOS firewall support. In addition, the included VPN acceleration module allows for up to 800 simultaneous VPN connections and the added blank slot modules reserve room for future wired network expansion.
---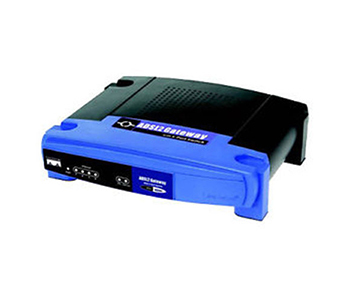 The Linksys AG241 ADSL1/2/2+ wired router features a single Ethernet port and four 10/100 Mbps LAN ports. Thanks to Quality of Service support, all network traffic routes based on priority, meaning that the more intensive processes receive the proper bandwidth before lesser processes when operating at high capacity. The AG241 supports multiple VPN pass-through protocols, including L2TP, PPTP, and IPSec, in order to ensure a broad level of compatibility for all connected components and workstations. Comprehensive malicious attack prevention proves effortless with the built-in SPI firewall and operators enjoy full configuration abilities via SNMP or the web-based Linksys utility.
---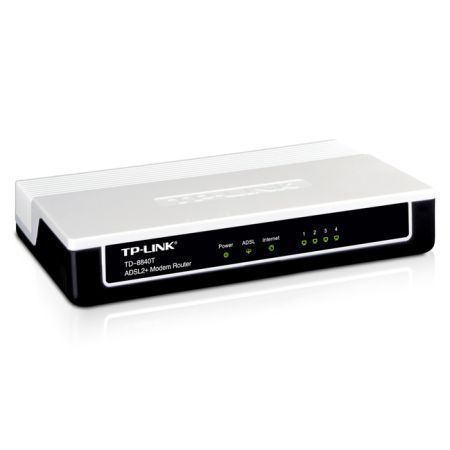 The TP-Link TD-8840T provides double duty power, as it effectively operates as a DSL modem as well as a 4-port 10/100 Mbps Ethernet router. The wired network created by the TD-8840T allows the connectivity of up to four computers, printers, or components to share an Internet connection of up to 24 Mbps downstream. Besides the four RJ45 ports, the device features one RJ11 port that accepts the DSL input cord from the wall outlet. This device possesses full IEEE 802.3 and 802.3u standard acceptance and provides support for ADSL standards.
---
The all-in-one Netgear DG834V combines a wired router with an ADSL modem, 10/100 LAN switch, and full firewall to protect against unauthorised access or malicious attacks on home or small business networks. This combination ensures the continuous availability of a wired connection. The simple to use Netgear Smart Wizard setup tool affords even the most technology-challenged individuals the opportunity to operate with correct standards, settings, and security. In addition, the VPN-pass features provide the ability to connect to work servers from the comfort of home to access files, projects, and presentation slides. The four RJ45 ports on the rear of the device allow for the connection of all necessary components, including printers and computers, and there are wireless access points for full LAN connectivity and ease of operation.
---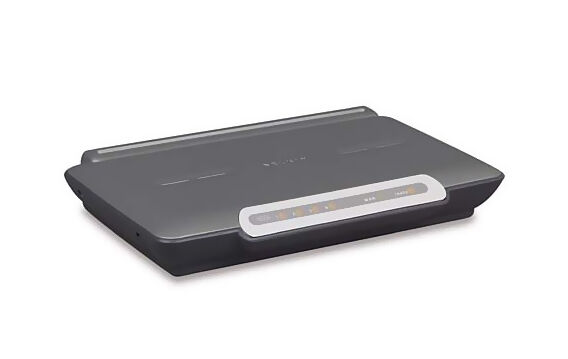 The 4-port Belkin F5D5321 supports a cable or DSL Internet connection with compatibility for both PC and Mac computers. This device makes it possible to share one connection amongst up to four devices such as gaming consoles, printers, home entertainment components, as well as laptop and desktop computers for always-on convenience. The NAT firewall also offers constant protection against would-be hackers and attempted bandwidth thieves and full customisation and configuration proves simple from the web-based interface.
---
How to Buy Wired Routers on eBay
Whether you prefer one particular
wired router
brand over another or tend to base your purchasing decision more on features, you can find many makes and models of wired routers on eBay for your shopping convenience. An effective way to locate the exact router you need with less time and effort is by using specific search phrases when inputting your query into the Search bar found on each page of the site. Shoppers looking for wired routers should consider their needs, especially for security features and compatibility with existing hardware. Looking a wired router that meets shoppers' needs can ensure they find the right one the first time, whether locally or on eBay.