The advent of wireless projectors provides users more flexibility in where they set up their home theatre or business conference room presentations. Portability represents the most important feature that differentiates wired and wireless projectors. Although wireless projectors require a consistent Wi-Fi feed, users can adjust video presentations by moving the projector to other parts of a room. Because of portability, manufacturers construct most wireless projectors with lightweight materials. Consumers can find both new and
used projectors
on one of the leading e-commerce sites,
eBay
. They should first learn about the critical buying factors before they shop for one of the top five wireless projectors.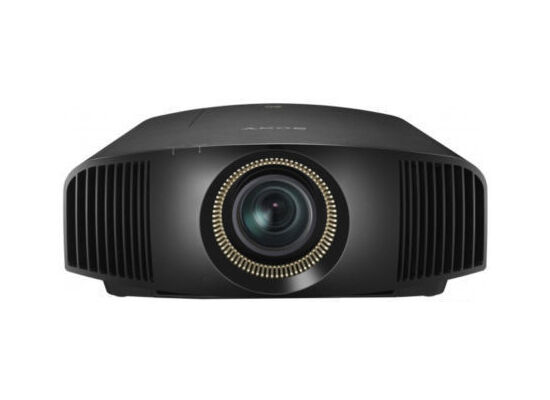 As one of the most expensive wireless projectors, the Sony VPL-VW600ES projector provides three- dimensional video, as well as possesses a pixel density of 4096x2160. At 170 lumens, the high-end Sony model projects sufficient brightness to illuminate the largest of rooms. The contrast ratio of 200,000:1 represents one of the highest ratios available for any type of wireless projector. In addition, Sony's 600Es supports HDMI 2.0.
---
| | |
| --- | --- |
| 2 | Epson Home Cinema 503OUBe |
The Epson LCD projector projects a brightness of 2,400 lumens and a resolution of 1920x1080 pixels, which makes the 503OUBe one of the best projectors of clarity. At 600,000:1, the contrast ratio allows Epson to include a new feature mode called Classic Black and White Cinema. Users can convert streaming coloured video into classic black and white presentations, without having to worry about the outlines fading from light exposure. The 503OUBe also includes a Fujinon lens that possesses a 2.1x zoom.
---
| | |
| --- | --- |
| 3 | Epson PowerLite Home Cinema 2030 |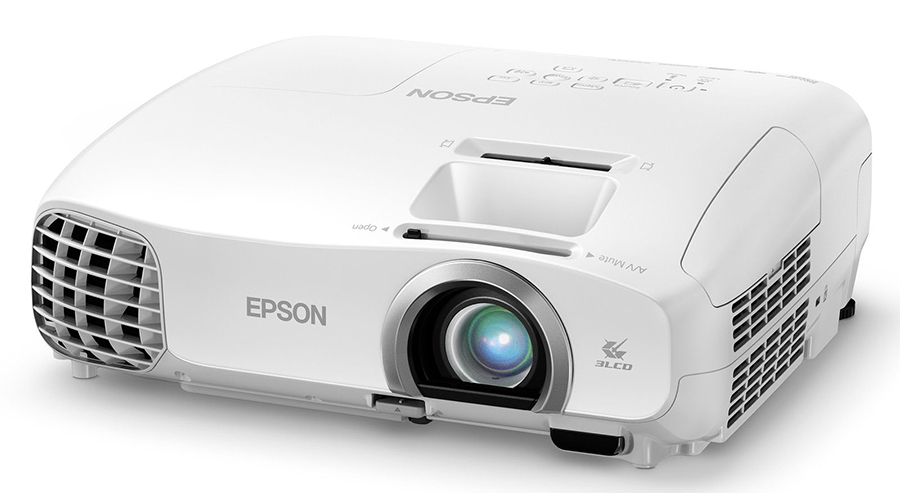 As one of the lightest wireless projectors on the market, the Epson PowerLite Home Cinema 203 provides users with a high level of portability. The wireless projector includes six built-in colour modes and 3D capability. Its 2,000 lumens provide enough brightness to clearly project images in large conference rooms. The 2030 features an onboard speaker that enhances audio quality and two USB ports for uploading images. Users have the option to set up a vertical 30-degree keystone connection.
---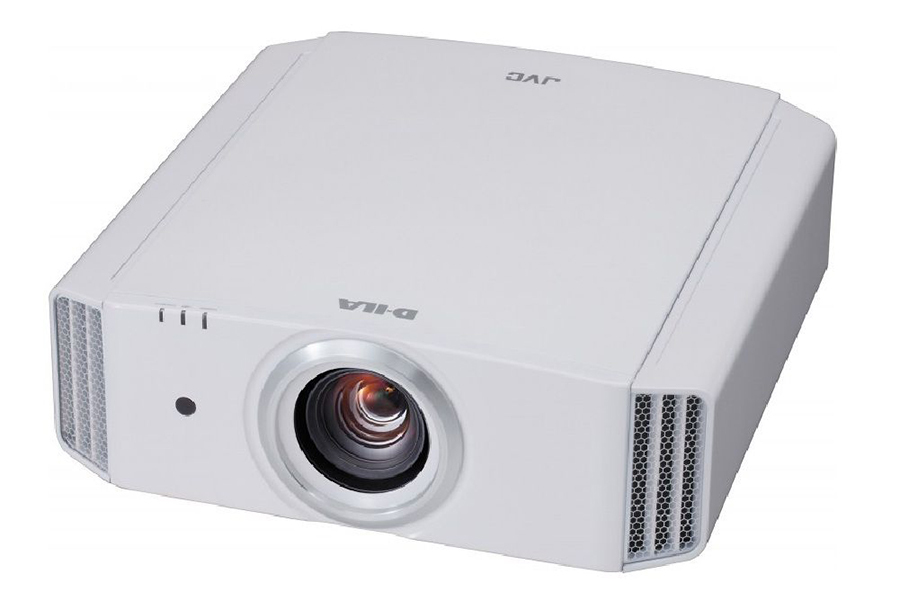 Experts and consumer reviews almost unanimously praise the stunning images projected by the JVC DLA-X35. The combination of the high contrast ratio of 50,000:1 and a brightness of 13,000 lumens provide deep black and accurate colour presentations. Users have the capability of several image adjustment options to enhance quality, as well as the capability to power zoom, focus, and lens shift. The 1920x1080 pixel density accentuates the smallest image details.
---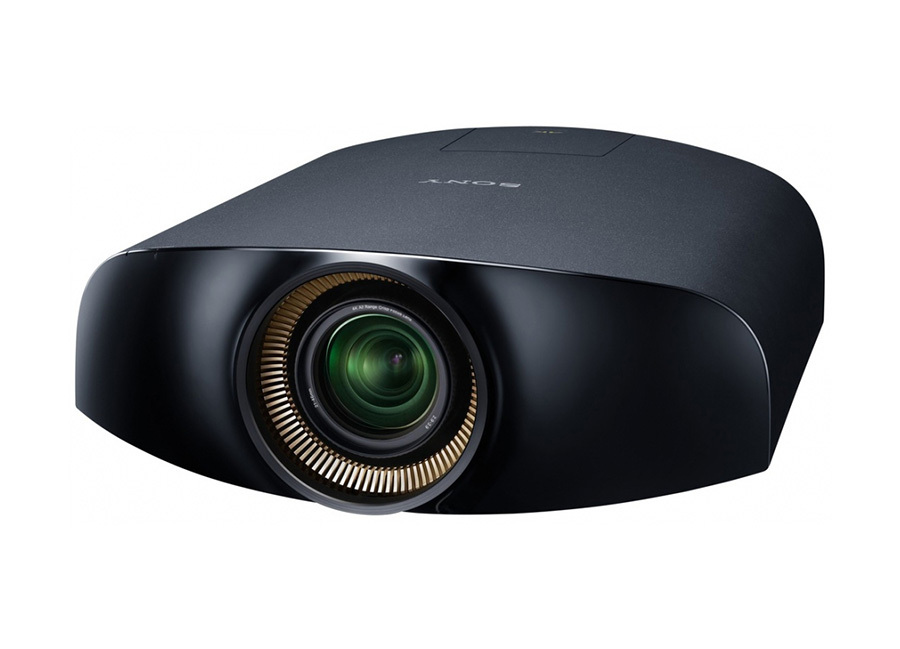 At just 22 kg, the VPL-VW1000Es does not provide as much portability as the other models on this list. However, Sony more than compensates for the SXRD projector's lack of moving flexibility by developing the very high 4096x2160 pixel density. The 2,000 lumen brightness projection allows users to set up this Sony model in spacious rooms that include large windows. Sony manufactures the VPL-VW1000ES to include an incredibly high contrast ratio that blocks out light.
---
Wireless Projector Buying Factors
Projector
technology dates back to the nascent days of black and white motion pictures. However, for years, only large businesses and commercial entertainment companies had the finances to afford the technology. The complexity of wireless technology made it even more difficult for consumers to afford wireless projectors. Because of economies of scale, wireless projectors have become more readily available, and thus, more affordable for consumers. Another important buying factor involves choosing the right input. Analogue sources require composite and S-video inputs, while HD sources require DVI or HDMI inputs. Consumers have several wireless projector screens available, which typically vary by fabric, size, and price. Screens play a significant role in determining projector brightness and contrast ratio, especially if users place screens close to windows or open doorways.
The Top 5 Wireless Projectors
The buying criteria differ slightly for purchasing
wireless projectors
for office and home use. However, wireless projectors utilised in both viewing environments require high portability, sufficient brightness, accurate contrast, and high pixel densities. The following five wireless projectors represent the top models as chosen by CNET reviewers and electronics experts.
How to Buy a Wireless Projector on eBay
To find the right wireless projector on eBay, first define your buying criteria and type a few keywords into eBay's search engine. Type "
home cinema projector
" if you want a projector for your home theatre. A vast majority of the search results refer to sellers who offer wireless home cinema projectors. You can narrow your search even more by adding qualifying words, such as searching for sellers who offer wireless projectors with
LCD
or
LED
display technology. Once you find a few sellers that match your buying criteria, review the feedback that customers have left on each seller's product page. Only consider sellers who have earned positive feedback over the past year for selling electronics items.