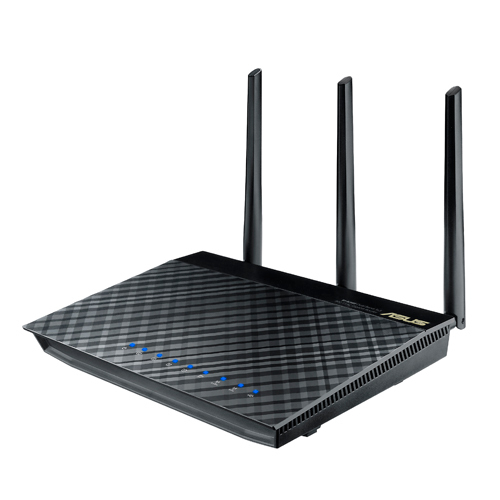 If speed and reliability are important, the Asus RT-AC66U is the router to beat. This router performs exceptionally well, regardless of whether devices connect via Wi-Fi, Ethernet, or USB. It is truly designed to bridge the gap between the most common technology of today, 802.11n, and that which is soon to be the new standard, 802.11ac, which is much faster. This router allows devices to utilise both connections simultaneously, using the 2.4 GHz frequency to connect the current standard 802.11n devices while, at the same time, those using the faster 802.11ac can connect using the 5 GHz frequency. The RT-AC66U operates both connections seamlessly; ensuring that all devices can connect and operate at the top speeds each device is capable of performing. Asus is a name that many consumers have come to trust, and this router stands up to that reputation. It offers state of the art security, six guest Wi-Fi networks, and a variety of ways to connect, including six LAN Ethernet ports and one of each a 2.0 and a 3.0 USB port.
---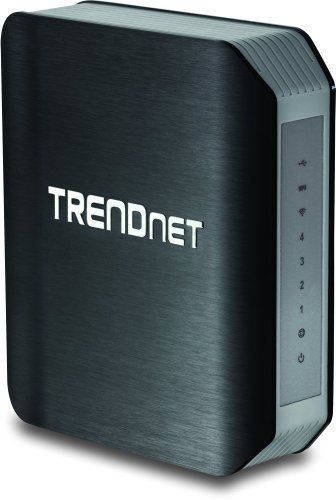 As the newcomer in the line-up, the Trendnet TEW-812DRU is an affordable option, with a setup that packs all the same power and options as the others. With its internal antenna, this piece of equipment is thicker, bigger, and bulkier than most people expect a router to be, making it stand out in a pool of slick looking, slim models. Its boxy design is not unattractive, though, and it adds some stability to support the router's upward position. The TEW-812DRU has many of the same features as the more expensive models, including parental controls and the most sophisticated encryption in the industry, Advanced Encryption Standard (AES). It also has guest access, one 2.0 USB port, four LAN ports, and a Wi-Fi Protected Setup (WPS) button for quick access to the network. However, it does lack a second 3.0 USB port, which may limit users who wish to connect both a printer and storage device via a USB connection.
---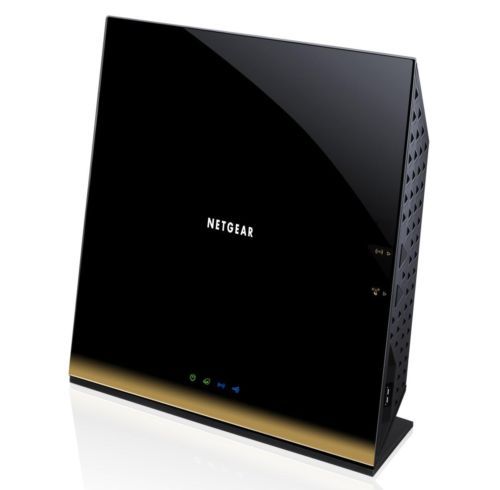 As one of the first routers to offer the 802.11ac technology, the Netgear R6300 now has speeds that are slightly slower than newer models that utilise it. At these speeds, though, most users never notice the difference. This router performs more reliably than some faster models, with greater consistency, providing a steady signal at all times. This router is easy to use, has superior encryption and parental controls, and it includes the ability to set up a Virtual Private Network (VPN) and a guest access point. For the consumer in the market for a reliable, easy to use, feature-packed router, this is it.
---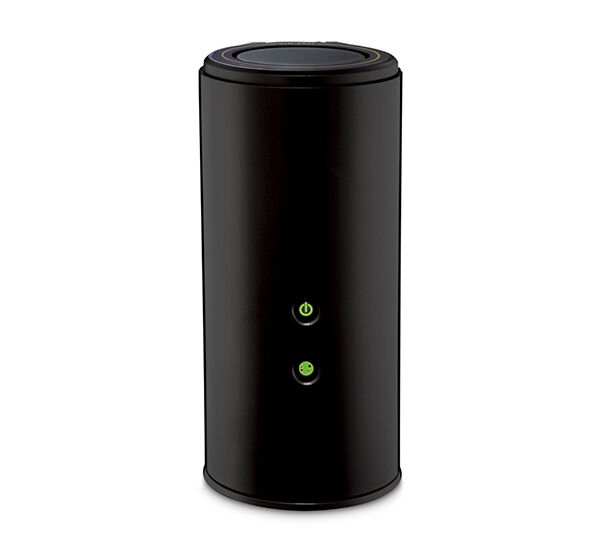 The D-Link DIR-868L Wireless AC1750 has a unique look and some very innovative features. Many premium routers offer the user the ability to log on and manage the router network and settings from the Internet. This remote access makes it easy to monitor things when away from the network. With the DIR-868L, not only can the user manage the router via the Internet, D-Link also provides mobile apps that allow the user to manage the router remotely from Android or iOS devices. One app even allows access to the shared files on the network, allowing users to store media and documents on a network connected computer or device and access it anywhere on the go.
---
| | |
| --- | --- |
| 5 | Buffalo AirStation AC1750 |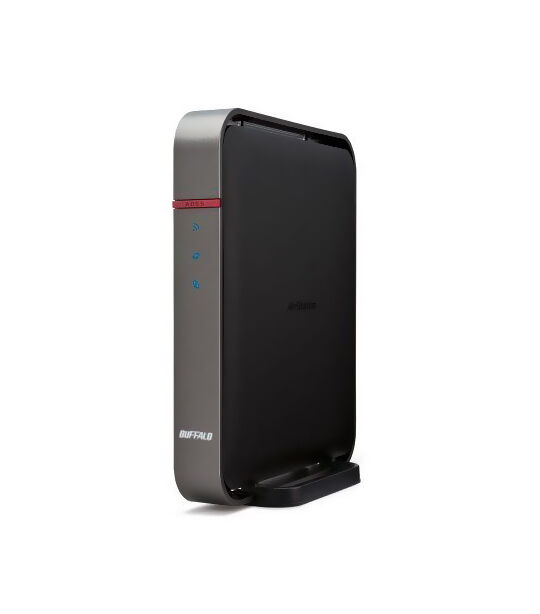 An affordable router that offers many of the same features as more expensive models do, the Buffalo AirStation AC1750 competes on many different levels. This router allows for remote access to the network, making it a wise choice for the consumer who needs to stay connected, even while away. It includes such features as parental controls and web filtering, which make it easy to protect the entire network from inappropriate or risky sites. These features make it equally valuable as a family or a small business router. The AirStation includes all of the most common connection ports: one each of 2.0 and 3.0 USB, four LAN ports, and one WAN port. It supports printer and NAS functions, it is easy to set up, and its UI is easy to navigate.
---
How to Buy a Wireless Router on eBay
With each of the different things to keep in mind when shopping for a
wireless router
, it can seem overwhelming, especially if you only at shop brick and mortar stores. Online, many experts, such as those at CNet, offer comprehensive reviews of the top routers. After choosing the right one, it is time to find it at an affordable price. A search at
eBay
brings up a list of available routers that is full of these top models. They are easy to find by using the brand and model number in the search tool.