Consumers use
wireless webcams
for a variety of reasons. Webcams are perfect for Skype calls and video chatting with far away friends and relatives, and most webcams shoot video which buyers post online if desired. Some webcams take still pictures as well. Wireless webcams work well for home security purposes or as nanny cams. Certain webcams are accessible through downloaded mobile phone applications for remote viewing. Today's
wireless cameras
offer a multitude of fun features, such as voice changing options, video editing, and social sharing capability for videos and photos. High definition and high resolution make picture quality clear and sharp, and consumers do not have to pay exorbitant prices for quality wireless webcams. Buyers should take a look at the top five wireless webcams before purchasing.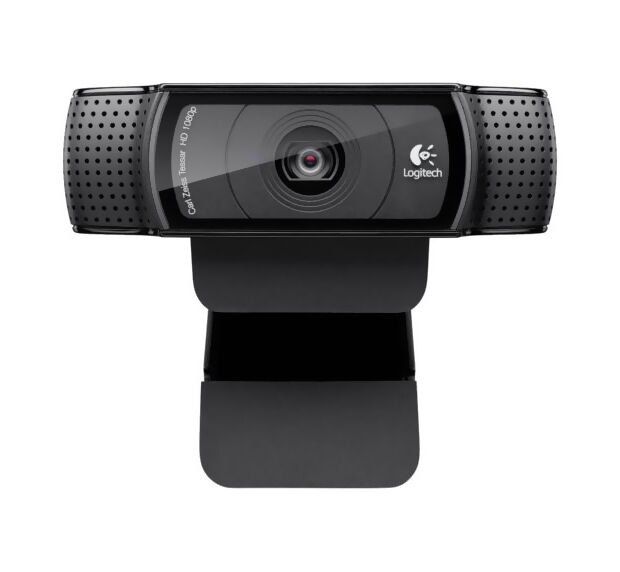 The Logitech C920 offers an array of features, including USB connectivity, high-definition viewing, and 1080p resolution. It presents saturated colours and crisp, clear sound which makes video chatting as realistic as possible. The highly rated camera is simple to use, has a Carl Zeiss lens, and shoots 15MP still pictures. Autofocus means users are never blurry even when moving, and the wide-angle lens makes the view wider and longer without moving the camera. This high-end camera boasts an affordable price, and the stereo sound offers quality that not many other cameras rival. The Logitech is PC compatible, and has a noise-cancelling microphone to eliminate background noise.
---
| | |
| --- | --- |
| 2 | D-Link DCS-930L Network Webcam |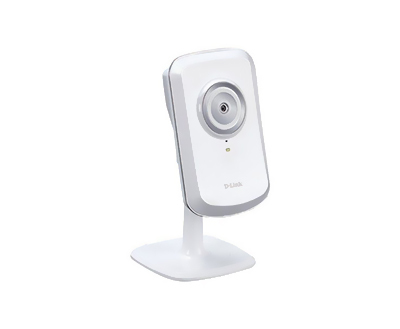 D-Link has a reputation for high-quality wireless webcams, and the D-Link <DCS-930LL is no exception. This camera offers digital zoom as well as a flash memory and a time and date stamp. The high-quality digital camera offers a quality picture in low or bad light situations. The camera works with a Wi-Fi connection, and is easy to install and view remotely. The wireless webcam is also accessible from a mobile phone. Consumers record images to a hard drive easily and use a detailed digital zoom to view images and video close-up. The inbuilt microphone does not miss a sound, and images are easy to see on an iPhone once users download the accompanying application. The DCS-930L senses motion and then emails users when the camera catches movement.
---
| | |
| --- | --- |
| 3 | Wanscam Wireless Webcam |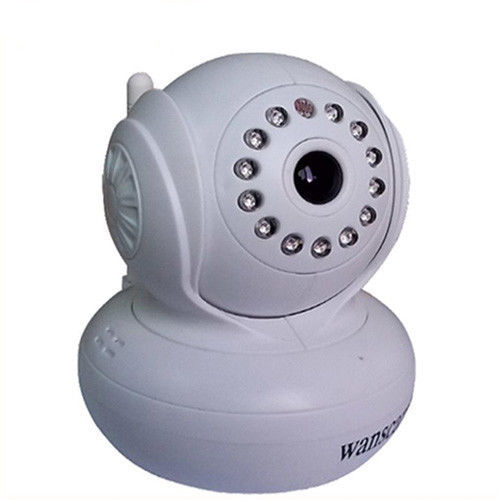 For users who need a camera with superior night vision features, the Wanscam wireless webcam offers motion detection and an HD recording camera with night video surveillance included. The dual audio webcam alerts users with an email when it detects motion, and remote viewing makes checking on things at home convenient and easy. The inbuilt microphone produces clear audio, and lets users communicate with each other through the webcam's speaker system. Image quality is picture perfect, and visibility at night extends up to 10 metres. Users create passwords for security purposes, and the webcam supports all types of browsers, including PC and Mac, as well as remote devices such as smartphones and tablets.
---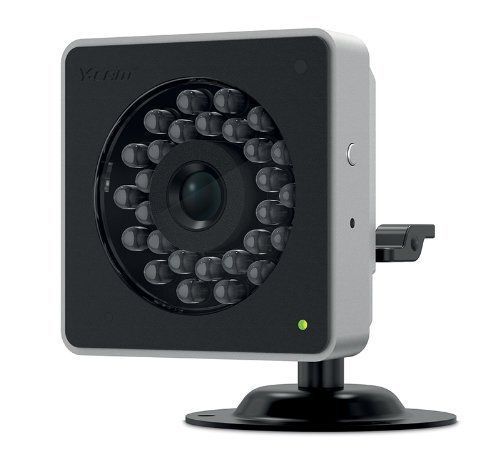 Y-Cam offers online storage of recorded video to users, along with a myriad of other useful features. The Y-Cam includes brackets useful for mounting the camera anywhere, and has a simple set-up to get started. The camera works with an inbuilt motion detector, and includes use of mobile applications to check the footage on the go. Consumers also stream video directly to their televisions using Roku, a media streaming application which allows consumers to access movies, videos, and games. This wireless webcam includes night vision, and works well with both PCs and Mac computers. Consumers record footage direct to an SD card or the computer's internal hard drive. Users set up email alerts when the camera detects motion for fast response. Excellent video quality and security make the Y-Cam even more efficient.
---
| | |
| --- | --- |
| 5 | Tenvis Wireless IP Camera |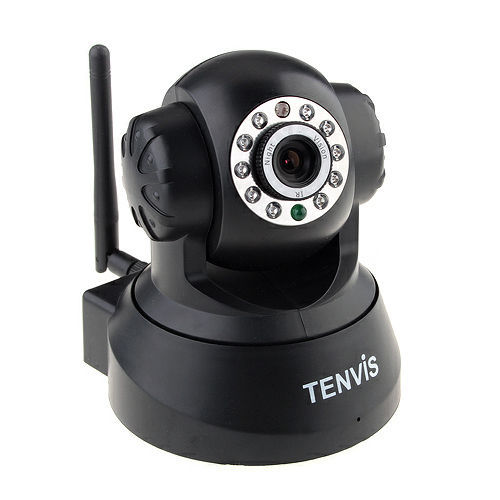 A high-quality wireless webcam which includes vertical and horizontal tilt as well as superior Wi-Fi reception, the Tenvis wireless IP camera also offers night vision. The sturdy, durable webcam offers two-way audio, email alerts, and video recording so users do not miss a thing when they are away from home. The mobile view option works with the iPhone as well as Windows and Android operating systems, and set-up is quick and easy. The Tenvis camera is highly sensitive, and night vision extends up to 12 metres with crisp clarity. There is an inbuilt speaker as well as a microphone, and the camera takes JPEG stills as well as video at a rate of 300,000 pixels. The camera shoots 25 frames per second for accurate surveillance, and includes a bracket for easy mounting.
---
How to Buy Wireless Webcams on eBay
Check Top-rated sellers for the best prices on wireless webcams for home surveillance or video chatting. Purchase a new or used webcam on eBay by doing a general search for wireless webcams, or by typing in a specific product such as "Y-Cam". Stay in a select price range by typing in your budget, and make sure you get all of your questions answered by clicking " Ask a Question" on the seller's page. Wireless webcams are the perfect solution for home surveillance when users are not at home, and they ensure that buyers feel their homes or businesses are safe around the clock. They also work well as nanny cams, or the cameras are useful for everyday purposes like taking photos and chatting with family members.