Servers are an integral part of any network, allowing it to process requests from computers. Intel's Xeon brand of microprocessors is one of the top brands in the market, and many system administrators choose
Xeon servers
for networks because of their power, capability, and scalability. Users can choose from a wide variety of servers that use the Xeon chip, but there are a few models that many consider to be the top Xeon servers for businesses. Buyers looking for the right server should look at what their office needs, as well as their budget, in order to find the right Xeon server for their network environment.
| | |
| --- | --- |
| 1 | Dell PowerEdge T620 Tower Server |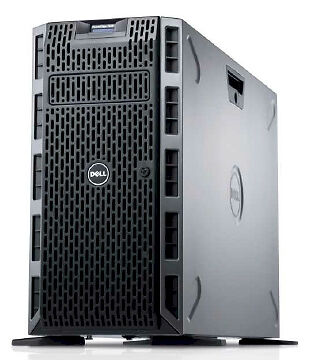 The Dell PowerEdge Xeon tower server works great for both small and large businesses. Scalability is its unique selling point, as most businesses can use it as a standalone server or as part of a larger network of rack-mounted servers in a data centre. Buyers can opt to purchase the PowerEdge T620 with an E5-2600 or E526000v2 Xeon processor and up to 24 DIMMs of dual in-line memory modules. The processor itself holds up to 12 cores plus a system memory capacity of up to 786 GB. Users can connect via the integrated PCI Express Gen3-capable slots. The T620 also features a robust storage capacity, with 32 hot-swap drive bays, plus additional HDD options and PCIe flash drives to further extend its capabilities.
---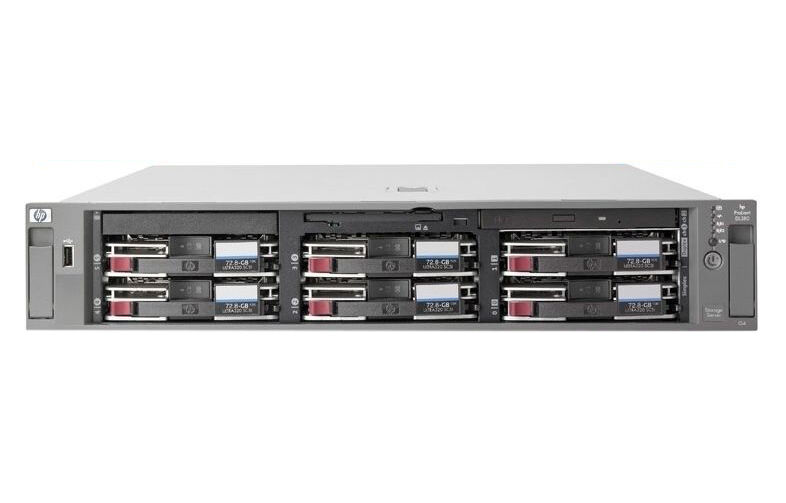 The HP ProLiant DL380 is one of the leading servers in the world in terms of sales. Businesses of all sizes can take advantage of this server's flexibility and capacity. Despite having only 2U of rack space, the ProLiant DL380 offers a lot of storage, I/O, and memory. Users can choose from various processor configurations, from the Intel Xeon 3.0 GHz/800 MHz with 2 MB L2 cache, all the way to the Dual-Core Intel Xeon 2.8 GHz/800 MHz with 2 MB L2 cache. Administrators also love HP's superior management solutions. The Integrated Lights-Out (iLO) lets IT managers control and administer the server from any Web browser. In addition, other industry-leading tools like the HP Systems Insight Manager, SmartStart, Rapid Deployment Pack, and ROM-Based Setup Utility make supervising this server simple and straightforward.
---
| | |
| --- | --- |
| 3 | IBM eServer xSeries 236 Express Tower Server |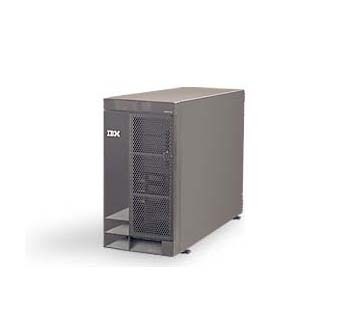 The IBM eServer xSeries 236 Express Tower Server is the perfect unit for mid-sized businesses that want high performance, as well as scalability. This server features a solid 2.8 GHz Intel Xeon processor with up to 1 GB of RAM, expandable up to 16 GB. It offers three 73.4 GB hard drives, plus five PCI slots, eight drive bays, CD-ROM, three USB slots, and a slew of other I/O ports. The xSeries 236 also comes with a dual-channel Ultra320 controller, up to two 670-watt power supplies, a ServeRAID 7K SCSI adapter, SVGA video with 16 MB of memory, and a 5U tower with the option for rack mounting. Users can also further expand the disk storage with nine 146.8 GB hard drives, totaling 1.3 TB of space.
---
| | |
| --- | --- |
| 4 | HP ProLiant DL580 G5 High Performance Server |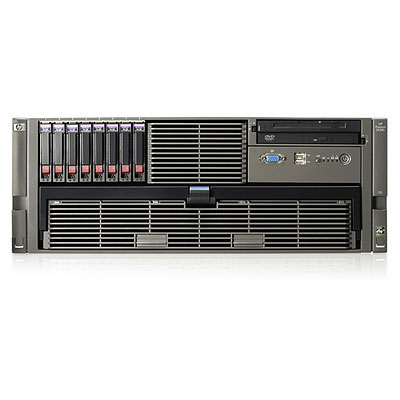 Businesses that truly need a powerful and robust server turn to the HP ProLiant DL580 G5. This unit features the Intel Xeon E7450 Hexa-core 2.40 GHz processor and 8 GB of memory. It supports a maximum of 16 hot-plug SFF SAS drives, as well as six USB ports, eight PCI slots (expandable up to 11 slots), and a slimline DVD drive. System administrators can take full advantage of the server through the Integrated Lights-Out 2 with integrated remote console, Automatic Server Recovery, RBSU, HP's Systems Insight Manager, Status LEDs, and SmartStart.
---
| | |
| --- | --- |
| 5 | IBM eServer 3U Rack Server |
Small offices need not sacrifice power for space, at least not with the IBM eServer 3U rack server. This server comes in a tiny case, but users should not underestimate its capacity. The IBM eServer supports up to four Xeon MP 2.50 GHz processors and standard 1 GB of RAM, expandable up to 16 GB. It also features fast Ethernet connections and three USB ports.
---
How to Buy Xeon Servers on eBay
Buyers looking for great deals on new and used
Xeon servers
should go to
eBay
. As one of the leading marketplaces in the world, this site has numerous servers listed at any given time. You can easily find a server that suits your needs by using the right combination of keywords in the search box. On the search results page, click on any item to see its listing page. Intel Xeon servers are among the best in the market today. There is a Xeon server for almost any type of business, from small offices to large corporate outfits.