They might be nothing more than sweatshirts with hoods, but adidas hoodies are a wardrobe staple worn by everyone from mechanics to Madonna. It was back in the 1970s that hip-hop culture first brought hoodies to public attention, and it wasn't long before they entered the mainstream.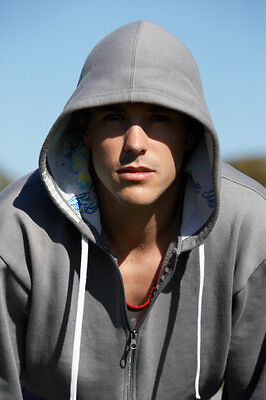 Top 5 adidas hoodies
Hiking and bootcamp sessions
Studio classes
Running
Football
Gym sessions
---
Now all the major sportswear brands make them, but adidas produces some of the original and best. They may be designed for sport, but they're just as handy for travelling, hangovers and duvet days. Rihanna and Cheryl Cole are regularly spotted in theirs, while David Beckham and Snoop Dogg have a whole wardrobe full of them.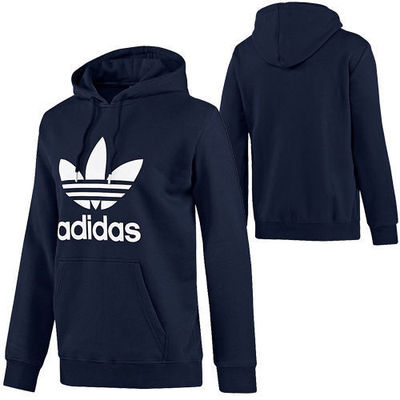 Recently seen on Rihanna and Liam from One Direction (both of whom opted for black), the adidas Originals Trefoil hoodie has been a streetwear staple for decades. It's an instantly recognisable piece, thanks to the large trefoil graphic on the front, as well as the drawcord-adjustable hood and kangaroo pocket.

Ideal for exercising outdoors on cooler days, the Trefoil will keep you snug until you build up a sweat. This makes it ideal for early-morning bootcamp sessions in the park, or more leisurely hikes.
The Trefoil comes in a range of colours, including grey, navy and red, and is a go-with-anything sweater you can throw over shorts, jeans or tracksuit bottoms. If you're more concerned with fashion than fitness, there's an oversized version that works well as casual daywear. And keep an eye out for Topshop's grey version, with its multi-coloured printed trefoil.
It's hard to believe that it's been 10 years since Stella McCartney first launched her sportswear range for adidas, back in 2004. Since then it's been a storming success, so much that she was asked to design the kit for Team GB at the 2012 Olympics.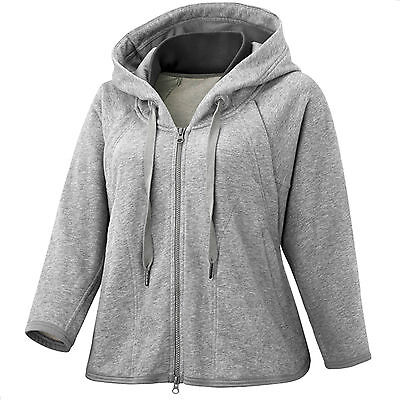 McCartney makes a full range of sportswear that covers running, tennis, swimming and studio training. It looks as stylish off the field as on, and will easily take you from a dance or yoga class to a post-workout latte. But this is also serious workout gear, and includes a range of performance hoodies that use sweat-wicking fabrics to keep you cool and dry.
The Studio hoodie is typical of the line in that it includes plenty of fashion detailing, such as batwing sleeves (right) and a nipped-in waist. The Stella for adidas hoodies also come in a range of stylish colours, from practical shades like grey and navy, to pretty pinks and cornflower blues. In winter, they look great teamed with slim-fitting running capris, or a pair of short shorts come summer.

Originally released back in the 70s, the adidas Originals Flock hoodie is the one you're most likely to see on the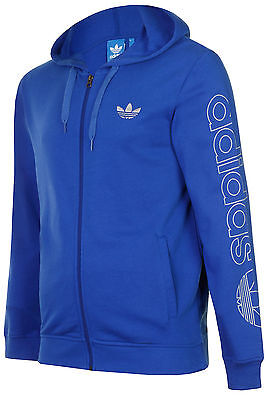 street. It's easily recognisable, thanks to the three tell-tale stripes down the arm and the logo on the left-hand side of the chest. The hoodie has bags of retro appeal, and works equally well on both men and women.

First designed as a track top, the hooded Flock comes in a big choice of colourways, including vivid shades of green and purple, which are great if you're running outside at night and need to be visible. For added fashion kudos, you can also try the black and gold (chunky gold jewellery optional).
This warm, lightweight jacket also offers side-zipped pockets for your keys and cash, along with a drawstring hood to protect you from the rain.
The Basic Zip Hoodie is a budget-friendly option that works for a variety of outdoor sports, including football,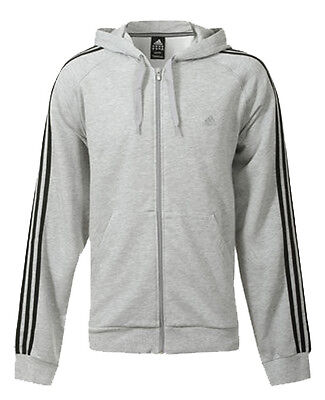 running or tennis. Plain and logo-free, it's made from soft cotton and is fleece lined for a comfortable fit. There's a full zip and an adjustable hood, as well as pockets for your essentials. Again it comes in a range of versatile colourways, including black, navy and grey.

If you'd prefer something branded, take a look at the Premium Basics hoodie, a sweatshirt made from all-cotton French terry that features a small trefoil on the front. The Colorado hoodie, meanwhile, has nylon overlays, making it more weather resistant and better for rainy days.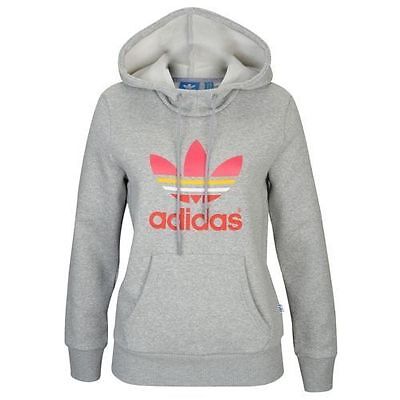 Women might have the Stella McCartney for adidas range, but men can make do with adidas's Porsche Design range.

The Gym Hoodie may not be the cheapest cover-up you'll find, but it is one of the most stylishly designed. It's also one of the highest-performance pullovers available, and promises to keep you dry during even the toughest workouts, thanks to its high-quality, moisture-wicking fabric.

Plain grey and simply designed without zips or a drawstring, there's nothing to tell you where it's from, except for a discreet Porsche Design logo on the left shoulder, and the P'5000 branding on the back.
---
You may also like:
> The best sports watches
> Fitness gadgets - wearable tech
> The best fitness apps for your mobile