Frozen Mad !!
Disney has a lot to answer for with parents of princess mad little girls. This current crazy has seen parents queuing for hours, waiting for stock and fighting in store aisle to make sure that they have the must have frozen gifts for their own little princess. This guide contains some of the product currently available that all little girls will argue "THEY MUST HAVE THIS TOY"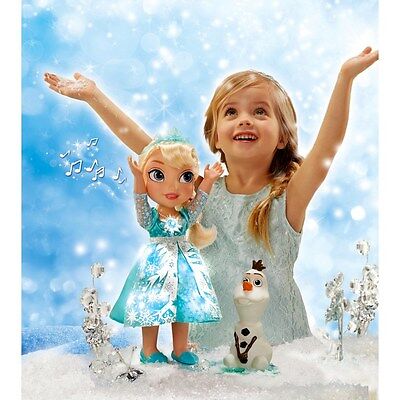 Disney Frozen Snow Glow Elsa

Product DetailsWatch Elsa's power flurry with Disney Frozen Snow Glow Elsa. With a touch of her magical snowflake necklace hear Elsa talk to her Frozen friends and watch the magic as her dress lights up in a flurry of lights. Watch Disney Frozen Snow Glow Elsa raise her arm and watch her snowflake necklace light up while it plays the hit song "Let it Go" and her dress magically shines. Experience the movie againMore....
Features
Featuring her signature song "Let it Go"
Frozen Snow Glow Elsa
Suitability 3 +
3 x AAA Batteries required (not included)

£34.99 FROM SELECTED RETAILERS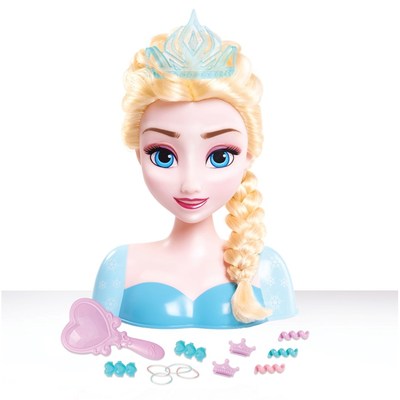 FROZEN STYLING HEAD
Product DetailsInspired by the hit Disney movie, Frozen, the Elsa Styling Head will soon become your little one's favorite friend! Style Elsa's glamorous hair up or down for a fairytale day or enchanted evening look. The hairstyling options are as endless as your imagination! Each Disney Frozen Elsa Styling Head set comes complete with Styling Head along with 13 hair accessories for Wear and Share fun!

£14.99 FROM SELECTED RETAILERS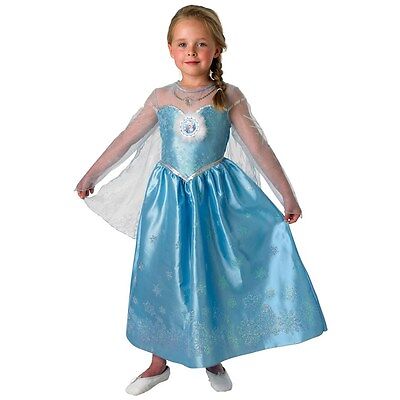 Frozen Dress Up
This Disney Frozen Elsa costume dress looks amazing. Send chills all around as Elsa, the icy Snow Queen from Disney's 'Frozen' in this costume dress. You wouldn't put a spell on your sister and the entire kingdom, would you? Anything is possible with this costume dress.

Price and Styles vary depending on retailer, size and style from £10.00 to £40.00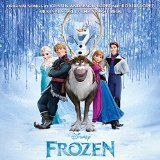 Frozen Soundtrack
Walt Disney Animation Studios, the studio behind "Tangled" and "Wreck-It Ralph," presents "Frozen," a stunning big-screen comedy adventure. Featuring music from Tony winner Robert Lopez ("The Book of Mormon," "Avenue Q") and Kristen Anderson-Lopez ("In Transit"), "Frozen" is in UK cinemas in 3D on December 6, 2013. The Deluxe edition includes the film soundtrack as well as exclusive demos, score demos and outtakes.

Approx £7.00 from varying Retailers.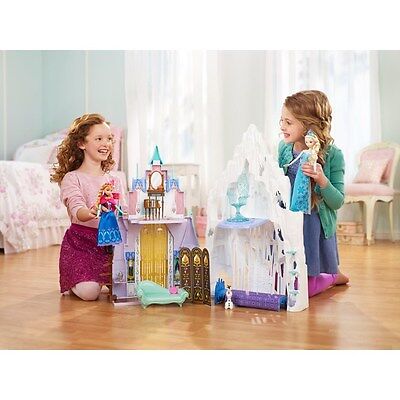 Frozen lights castle
Inspired by the Disney film Frozen, this expandable play set allows girls to recreate the adventures of the film's two lead characters, sisters Anna and Elsa (dolls sold separately). The Disney Frozen Feature Castle opens two beautiful settings: the impressive manse in Arendelle that Anna calls home and the majestic ice palace Elsa creates high up in the mountains. Anna's half of the play set is the perfect place for the loveable character to call home. Take the airy staircase upstairs where Anna can get ready at her vanity dresser, complete with chair and perfume bottle. Downstairs, Anna can enjoy a tasty treat in her kitchen, which features a stovetop that flips into a table top, or she warm up by the "fire" on her cosy chaise complete with pink pillow. Elsa's half features a massive room with a translucent blue "icy" throne, complete with a special spot to rest her sceptre. Elsa stays beautiful with a vanity of her own, which doubles as a bed and has a beautiful printed blanket. Fl ip the play set around to reveal a majestic "snowy" mountain with a slide for the sisters to take a ride.FeaturesIncludes: Castle comes with 10+ film-inspired accessories, including an adorable Olaf the snowman figurine, who can also go for a ride down the mountain slide
Fashion dolls are not included.
Batteries not required

Pre order at Smyths at £124.99 released on 12th December 2014
#GotADiscount and @eBay_UK