Once upon a time, cuddly toys were played with, loved, and then given to the charity shop when they fell apart. Not any more! These days there's a huge market for soft toys, which in mint condition can fetch huge sums at auction.
Here are some of the most sought-after...
Contents
1. Compare the Meerkat toys
2. Moshi Monsters
3. Paddington Bear
4. Sylvanian Families
5. Beanie Babies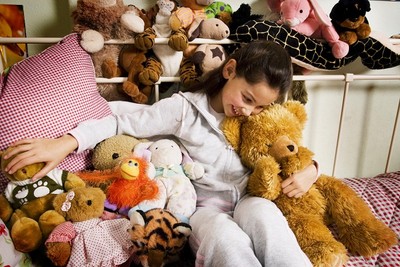 ---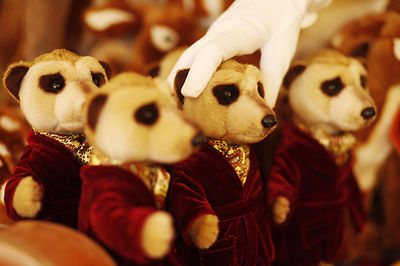 Insurance comparison site Compare the Market must have been as surprised as anybody when its advertising campaign, featuring a Russian meerkat called Aleksandr, became such a monster hit!

The firm produced a range of cuddly meerkats to tie in with the ads, which kids all over the UK clamoured to collect. Now you can buy meerkats dressed as astronauts and firemen – there's even one called the Connery, which is dressed as James Bond. Collectors love them – today there's one sold every 30 seconds, which in terms of mass appeal, puts them right up there with Cabbage Patch Dolls and Beanie Babies. Simples!
---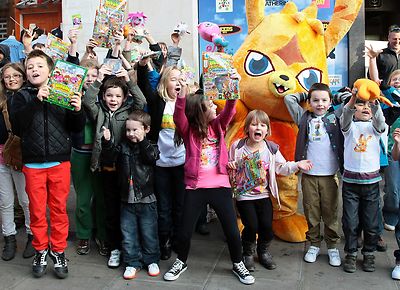 Moshi Monsters is a free online game where kids can adopt their own pet monster and go on adventures together. It's an amazingly simple idea that has seen Moshi Monsters become one of the world's biggest children's brands – to date, more than 80 million kids worldwide have signed up.

And there's plenty for them to buy into, from soft toys to trading cards to watches. "Moshi will be our Mickey Mouse, around for many years," says Michael Acton-Smith, founder of Mind Candy, the company behind the game.
---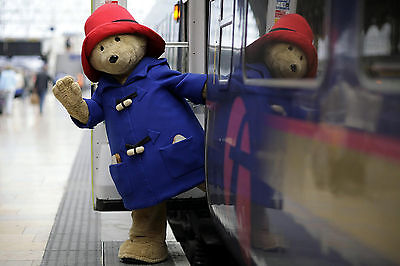 Paddington Bear is one of those rare toys to have truly stood the test of time. The books first appeared in 1958 and are still a favourite with kids and parents alike. You might even have a Paddington Bear lurking in your loft. Want to know if he's valuable?

That depends on how old he is, who manufactured him, and, of course, what condition he's in. The most valuable bears sell for up to £150 and were made in the 1970s by a firm called Gabrielle Designs. Top Gear presenter Jeremy Clarkson's parents ran the company from their home near Doncaster, and Jeremy and his sister received the first-ever bear. Shirley Clarkson put her bears in kids' wellies so they'd stand up, which is how Paddington got his famous boots!
---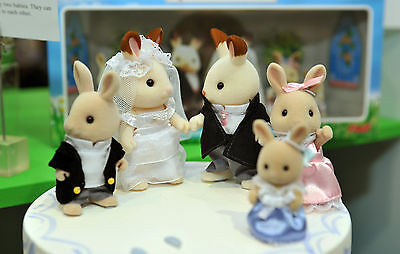 This world-famous range of animal figurines was first produced in Japan in 1985, and went on to spark one of the biggest toy crazes of the 1990s. Certainly, Sylvanian Families offers the biggest range of products to collect. You can buy everything from miniature hamburger restaurants to hospital scenes!

Serious collectors can also join the club and receive a quarterly magazine, along with exclusive figures and the chance to win special prizes. There's even a dedicated Sylvanian Families store in London's Highbury, where you'll find discontinued lines, as well as imported Japanese and American ranges.
---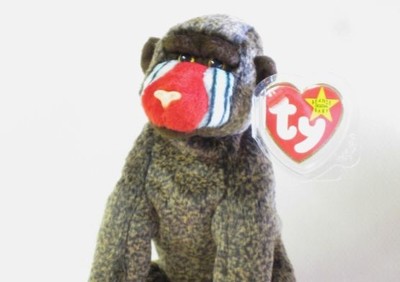 Beanie Babies are plush animals stuffed with plastic beans, which makes them more flexible than traditional cuddly toys. Ty Inc first launched the toys in the early 1990s, when there were 9 different animals to collect. From there, the range was expanded to include Babies like Garcia the bear, a tie-dyed bear named after the Grateful Dead's Jerry Garcia.

Then, when Diana, Princess of Wales, died in 1997, the company produced Princess the bear, which sold out in minutes. Meanwhile, the most rare Beanie Baby – a royal blue elephant called Peanut – sold at auction for $3,000. Ty Inc stopped producing the Babies in 1999, but was forced to change its mind in the face of huge public outcry!