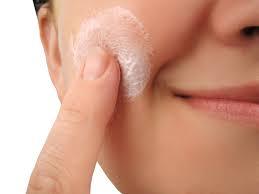 Acne can affect everyone at different stages of their lives. It can ruin your confidence and cost a fortune to try and get rid of. As well as having a healthy lifestyle there are a few natural and cost effective remedies you can use to help banish your spots and pimples over time.
1. Honey- honey is a low cost and effective treatment for spots, it has antibacterial and antiinflammatory properties. Just dab on over night and redness should reduce over time.
2. Tee tree - this is a well know antibacterial oil. Although it is an oil it is lightweight and doesn't block pores. It is highly effective however care must be taken as this oil can be quite drying.
3.Apple cider vinegar- a natural astringent helps absorb oil and close pores. Its scent can be over powering so you could add a drop of essential oil to help combat this. Use like a toner after cleansing and before moisturizing.
4. Aloe vera- cooling to the skin and antibacterial. Helps stop itching and redness. Can be applied as and when need directly to spots.
5. Salt- Cheap and easy to obtain salt is antibacterial and makes a great exfoliator when mixed with water or any other liquid such as witch hazel to give an extra boost. Exfoliation is key to ridding skin of excess sebum, dirt and dead skin cells.
These are all just remedies I have used myself and found useful and effective, if you have any allergies or other contraindications please get professional advice before trying to treat acne at home.
All ingredients listed a available widely on ebay.