Essential woodworking hand tools top 5
Either a beginner, DIY specialist or a professional here i'm going to list the top tool types and my recommendation on brands to carry out most woodworking tasks.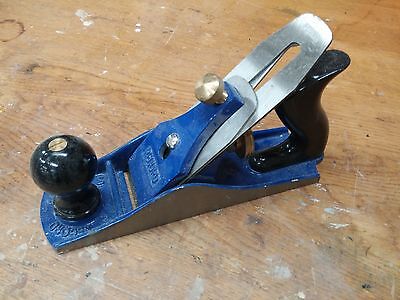 1/ Smoothing plane
The best 'all round' plane is the number 4. Can be used for most tasks, mainly finishing for a smooth surface. Can be used for shooting in doors, bevelling timber, straightening timber and much more.

When buying a plane, make sure its comfortable to hold and not too heavy. Buying a second hand quality brand like Record or Stanley is better than buying a new cheap branded item. The steel in the blade will hold a sharper edge for longer as the cheap brands use a low quality steel.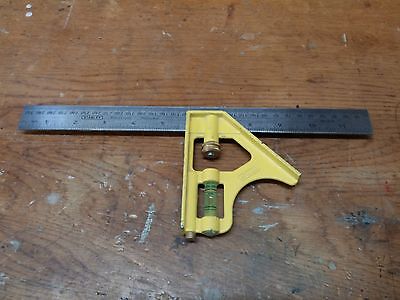 Sliding Combination Square
This piece of kit is essential for getting a square edge or a 45 degree edge, either whilst 'marking out' work or physically checking timber is square.

The steel rule slides in and out which is helpful when marking a line in from the edge of a piece of timber down its length, or for drawing a line when marking out where to cut in a door hinge.

To check your square is at 90 degrees dead on, the best way is to draw one line on a piece of wood, then flip the square over and hold it up against your line. If its the same the square is correct, if they don't line up - time for a new square.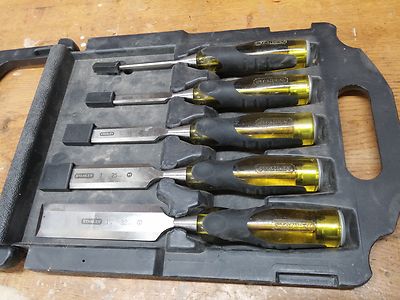 Chisel set
These will be your main working tool, make sure when buying a set - you get a good variety of different sizes, and a good quality set. Buy a good branded set once, instead of multiple cheaper sets. I've always found its better value to buy chisels in a set, but they do come in many different sizes so you may want to add to your collection as your tool kit grows.

My chisel set is made by Stanley who use Sheffield steel, which is a high quality steel and holds its edge for a very long time compared to others available. What to look for is the handle, as you can see in the photo the steel from the blade passes all the way through the handle to the striking plate on the back of the handle, this gives a more direct hit on the cutting edge, and makes the handle last longer.
Hammer
Hammer's come in many different shapes, sizes and weights. Think what you will be using it for, and that its fit for purpose, you don't want to be banging in a nail with a huge heavy club hammer. They are a great multi functional tool, not only can it be used to bang in nails and tacks, staples etc but its used when chiselling and a good quality 'balanced' hammer makes your job so much easier. My hammer is made by an American company 'Estwing' and is on the expensive end of the hammer scale.
It comes with a leather handle and is 20 ounces in weight which is about right for most of your daily tasks.

Keeping the face of the hammer clean and dent free makes it 100% easier to use when hitting in nails and pins. If your hammer is dirty the nails will just bend over when you hit them.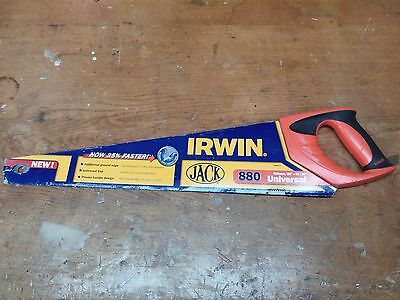 Rip saw
Having a sharp saw is essential for cutting and shaping your timber, I've found the best thing to do is buy disposable saws. This means no tricky re sharpening of the blade and being disposable they are much cheaper than a wooden handled saw. If you look after the saw, ie only using it to cut timber, it will last just as long as an old fashioned saw.

A rip saw / panel saw can be used in most cases, cutting sheet materials with ease as well as along the grain of the timber. It can even be used to cut pieces of wood off to length. As with everything else in this guide buying a good quality item will make your task much easier and last much better than its cheap counterpart.



The End
I hope you have found this guide useful, its just from my personal experiences working with hand tools everyday in my job - a bench joiner. Obviously there are hundreds of tools out there and some people may not agree with the choices I've made here but its a good start on top of your basics like a tape measure, pencil, set square ruler etc.

Thanks for reading.