A staple in households and businesses,
AA rechargeable batteries
store electricity to energise children's toys, digital cameras, tele remotes, and other gadgets around the home and office. The batteries take up virtually no space in a cabinet or drawer and the long-lasting power cells are inexpensive to purchase and last for dozens of recharges before needing replacement. Several companies produce AA rechargeable batteries, but there are six products that stand out from the rest due to their construction, reliable performance, and ready availability. Whether the batteries come from a local shop or
eBay
, a bit of research into the top brands allow shoppers to pick the right battery for their needs and buy it with confidence.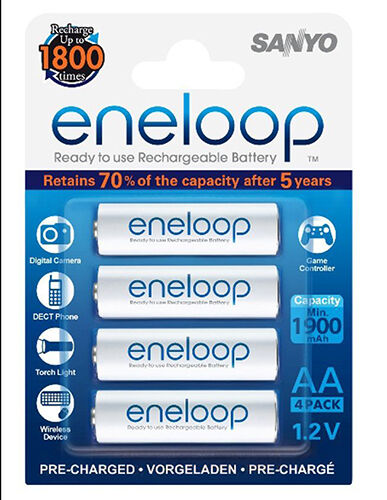 The Sanyo Eneloop is an environmentally friendly alternative to using disposable AA batteries. In fact, just one Eneloop battery stores the same amount of energy as 1,500 regular alkaline batteries and recharges several dozen times using the brand's proprietary Sanyo Eneloop power pack before requiring a complete replacement and recycling. This not only keeps more waste out of landfills, it also reduces resource consumption many times over. These AAs are ready to use straight out of the package and provide sustained power for operation of cameras, toys, and other small battery-powered items. The power pack also charges other sized batteries and includes spacers designed to let AA batteries work in the place of C or D batteries.
---
| | |
| --- | --- |
| 2 | Energizer Recharge Power Plus |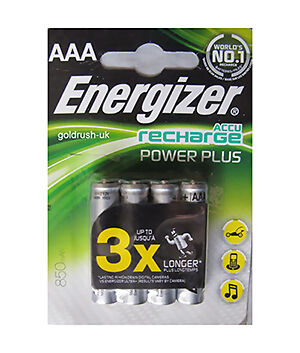 High-tech electronics and toys need lots of power such shoppers can find in the Energizer Recharge Power Plus AA batteries. Owners can use these batteries for all of their AA battery device needs, including GPS units, MP3 players, and video playback devices. These particular batteries hold a charge for an extended amount of time, up to four times as long as most competitors in this battery class, which means the battery stores power for up to one year. Not only does this save time, it also saves money over buying standard disposables. Since these AA batteries are pre-charged, they are ready to place into a waiting device straight from the package.
---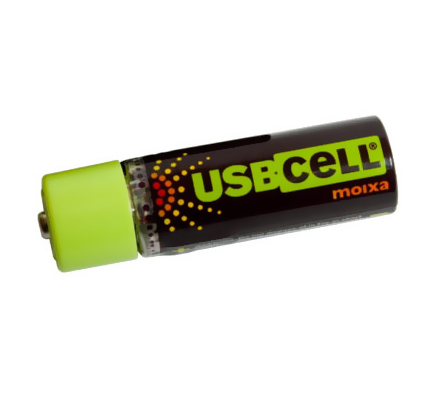 Moixa USBCell AA batteries recharge using a USB port rather than the standard wall battery charger. The positive cap end of the battery detaches easily and the bottom part holding the USB port is compatible with virtually all brands of laptop and desktop computers. This brand boasts the ability to charge virtually anywhere in order to be ready to install at a moment's notice into electronics or toys of any size.
---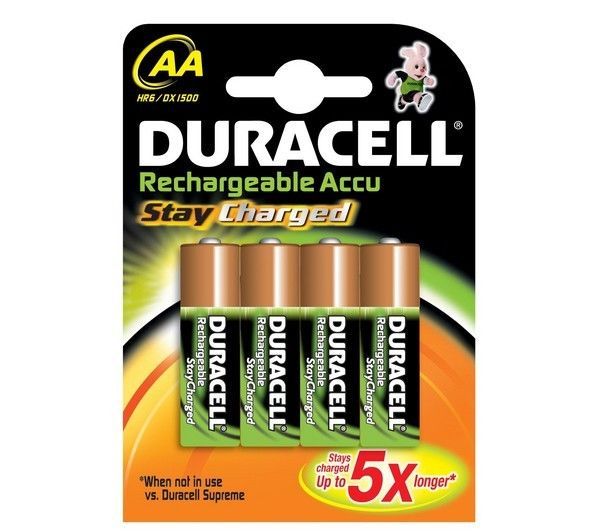 Duracell StayCharged AA batteries live up to their name with a 5-year life cycle. The company designed this rechargeable battery for game console remotes, music players, and other devices and the charging cycle completes in less than an hour using the brand's Ion Speed 4000 battery charger. This brand's long lifespan is eco-friendly as compared to regular disposables. Even though using rechargeable batteries such as these costs a bit more upfront, users realise the savings over the dozens of charges that these batteries produce over their extended life.
---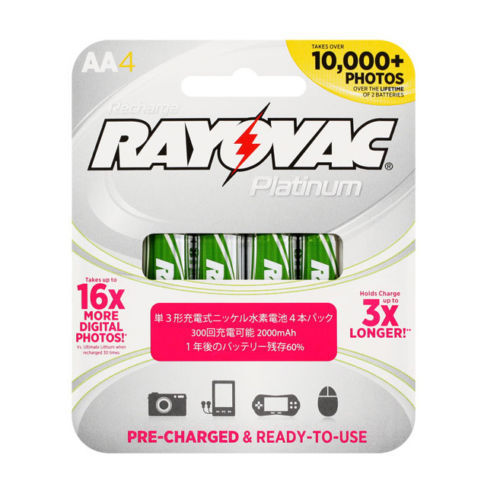 Rayovac Platinum can power a camera to take up to 400 pictures on a single charge due to their efficiency. They come in pre-charged packs of four or eight for convenience. These particular batteries provide a continuous flow of power, which they sustain for two to three times longer than many disposable NiMh batteries in their size class. Charging is quick and easy thanks to the brand's Platinum charger.
---
| | |
| --- | --- |
| 6 | Tenergy Premium 2500mAh |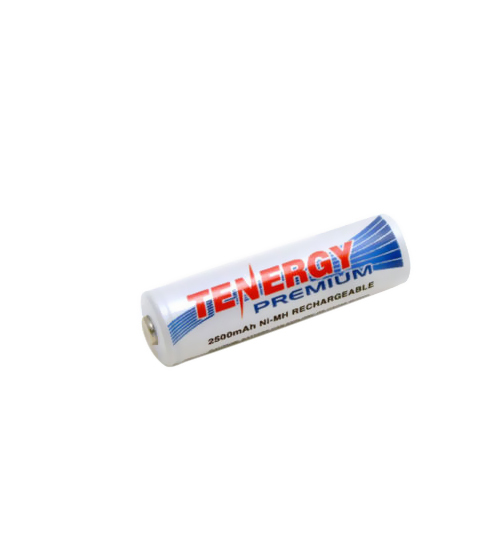 Ideal for high-drain electronics such as media streamers, GPS devices, and portable DVD players, Tenergy Premium 2500mAh AA batteries replace standard NiMh alkaline disposables with no noticeable difference in size. What users notice, however, is the longer-lasting life and the battery's ability to be charged over 1000 times before it must be recycled or otherwise resolved.
---
How to Buy Rechargeable Batteries on eBay
When shopping for these top rechargeable batteries on
eBay
, combat long lists of returned search results by using clear and precise query terms. Instead of entering broad phrases such as "rechargeable batteries" into the Search bar, try options such as "
Rayovac Platinum AA batteries
", "AA Moixa USBCell rechargeable batteries", or "size AA Duracell StayCharged" to condense the pool of listings down into a more manageable size. If you have any questions on your journey to a buying decision, try contacting other site users on the eBay Talk page to get answers and choose the precise AA batteries to fit your needs.