Setting up an entertainment and media device can be a challenge. With so many
audio cables
and connectors available, it is difficult to know exactly which works best and provides a superior sound performance. From stereo systems and televisions to DVD players and gaming consoles, the cable and connector possibilities are endless. Since quality sound is a must-have for most users, learning about some of the top audio cable couplers is important to obtain the desired results. Whether consumers are shopping at retail shops or buying online from eBay, narrowing the search by determining which are compatible for a media system enhances the entertainment experience.
| | |
| --- | --- |
| 1 | Lindy Mini Optical Couplers |
Since 1932, Lindy has been a leader in providing electronic components and equipment to customers around the world. From advanced switches to simple cables, such as USB, Lindy carries everything needed to wire a system with superior sound and video. The mini optical coupler is one of the many products that enable excellent sound performance. The mini coupler connects two mini optical cables for those times when extra cable length is a must. The coupler is an excellent choice for use with audio devices, sound systems, and media players since it reduces interference and background noise. The coupler is corrosion-resistant and features a small, sleek design.
---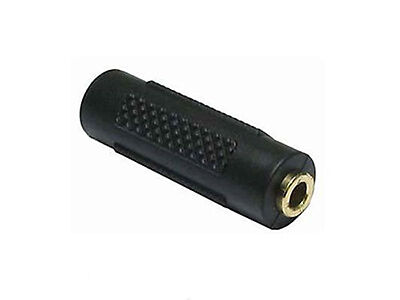 Stereo couplers combine various audio cables to form a single connection. The couplers come in 3.5 mm or 6.35 mm sizes in order to match the exact cable size. The coupler works for female/female connections and comes with gold connectors or metal shells, which make them corrosion-resistant. Ideal for use with headphones, the coupler extends the line so that users can stray further from a stereo or device. Along with lightweight design, the coupler provides superior sound performance and eliminates unwanted noise and interference.
---
A phono coupler sets up various phono plus cables and is ideal for extending audio cables. The cables enhance the sound experience offered by a desired media device. The coupler reduces signal distortion by eliminating signal loss and interference. Phono cables come in single, double, or triple plugs and some come with gold plating for lasting corrosion resistance. Most phono couplers are for use as a coupler, or as a gender changer to join female or male plugs. The couplers enhance sound for different devices, such as stereos, TVs, and DVD players.
---
| | |
| --- | --- |
| 4 | StarTech Audio Couplers |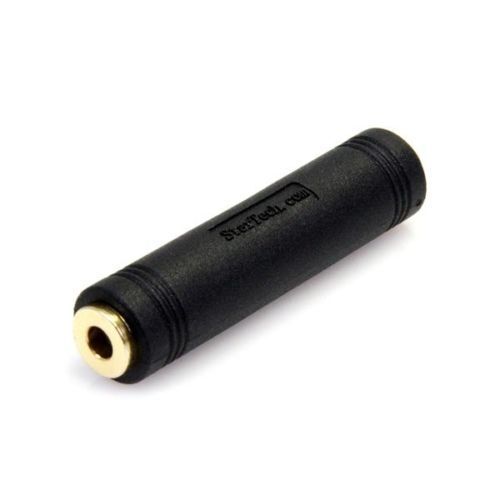 Founded in 1985, StarTech offers over 100 types of connectors along with cables and other accessories, such as audio couplers and adapters. The 3.5 mm female connector offered by the company converts standard audio cables into extension cables. The coupler is corrosion-resistant and provides superior sound performance by eliminating noise reduction for a variety of platforms. The connector is an ideal choice for those needing extra cable lengths in the home or office. The coupler is for use with stereos and other media devices.
---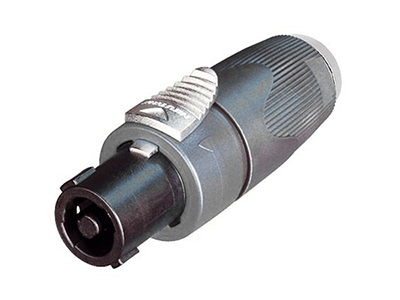 Often used for connecting amplifiers and loudspeakers, SpeakON cable couplers are ideal for use with professional sound systems. The couplers are compatible with two-, four-, and eight-pole cables and 0.635 cm cables. With the ability to twist lock the coupler into place, there is less possibility of disconnection and it ensures safety from electrical shock. Couplers are an excellent choice for connecting two cables together when a longer cable is required with a device. SpeakON couplers are manufactured by Neutrik, a company specialising in audio/video equipment. The couplers come in individual or multi-packs for those needing more than one.
---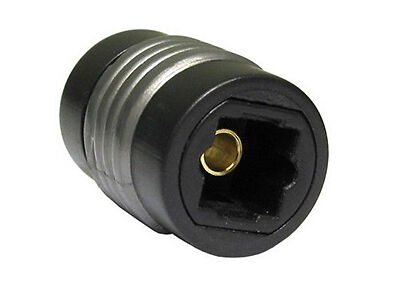 Toslink couplers are ideal for joining fibre optic cable together. The coupler carries digital audio streams from a variety of devices including DVD and CD players to AV receivers, such as loudspeakers. The coupler eliminates disturbances caused by interference and provides a pure signal for superior audio performance. The coupler has gold plating and is corrosive-resistant, which makes it not only durable, but long-lasting. Toslink carries male-to-female and female-to-female couplers. The company also manufactures a large array of fibre optic cables and other audio/video accessories.
---
How to Buy Audio Cable Couplers
Once you have determined the audio cable coupler that meets the needs of your device, you can easily find what you are looking for on eBay. With the ability to use search filters to narrow down the results by brand, condition, and size, finding the desired product is hassle-free. When you find the exact product for which you are searching, seek out top-rated sellers in order to enhance your buying experience. By learning about the different couplers available, you can get your entertainment device set up so that it provides superior sound performance.