Subwoofers
are not cheap pieces of equipment, and since many subwoofers have a high capacity to produce professional-quality sound, it is important for consumers to supplement their subwoofer with an
audio subwoofer cable
. Having the wrong cables for a quality sound system can often create unpleasant humming sounds, poor signal delivery, and general underperformance. Furthermore, it is a misconception to believe that just any subwoofer cable can satisfy the performance needs of a subwoofer; therefore, consumers need to utilise quality cables that minimise interference and allow the sound system to perform at its peak levels. By taking a glance at some of the top audio subwoofer cables on the market, consumers can obtain a much deeper understanding of what makes a good cable.
| | |
| --- | --- |
| 1 | Mediabridge Ultra Series |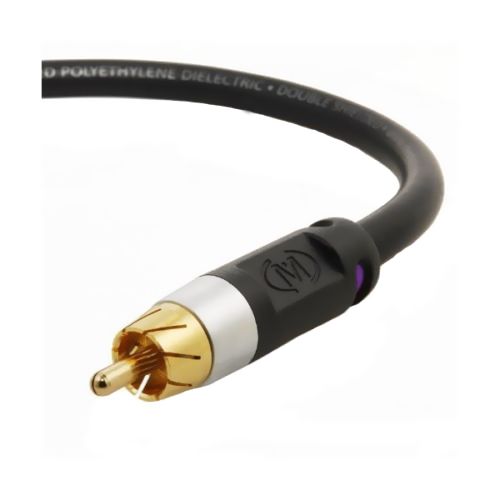 It is important to remember that many home entertainment systems and sound systems feature high-end subwoofers, computer equipment, and Internet access. Therefore, consumers can supplement their high-tech systems with the Mediabridge Ultra Series HDMI cable. This multifunctional cable features an Ethernet cable that is capable of utilising Ethernet ports as well as providing 3D and advanced colour spaces. In terms of its construction, the Ultra Series has the proper insulations and a triple-shielded design to prevent interference from other electric signals. As an HDMI 1.4 cable, the Mediabridge maintains a maximum 10.2 Gbps and supports advanced audio formats, such as Dolby TrueHD and DTS-HD Master Audio.
---
| | |
| --- | --- |
| 2 | Fisual Install Series Subwoofer Cable |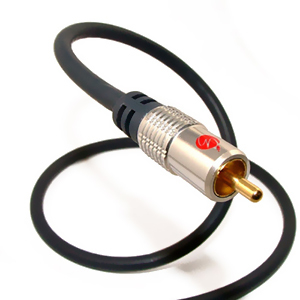 Featuring a design that is suitable for professional multiple-installation use, the Fisual Install Series Subwoofer Cable is an economical, comprehensive cable that provides high-quality sound with minimal interference. With an alloy shell, gold-plated contact points, and a screened cable, the Fisual Install Series Subwoofer Cable also helps avoid further signal corruption that can come from electro-magnetic signals and RF interference. Furthermore, this cable can carry analogue signals while providing quality conductivity from its oxygen-free copper design.
---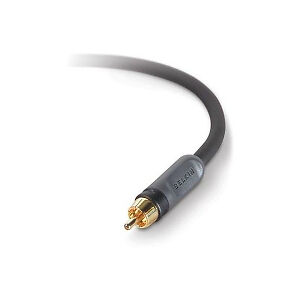 Not every transmitter produces high-frequency sound; therefore, consumers need to connect these transmitters to their subwoofer with a quality cable that enhances a low-frequency sound. Fortunately, the Belkin PureAV AV20500 contains a variety of features that transfer low-frequency sound with little interference and without loss of electric conductivity. Including 24-karat gold platings, double-shielding, and braided copper covering, the Belkin PureAV AV20500 provides a fit and solid connection while making those low-frequency sounds come out crisp and clear.
---
Enhancing signal transfer is a prominent component of quality subwoofer cables, and due to its solid core, the Monster MC 400SW cable forms a strong connection between the receiver and the subwoofer while carrying low-frequency sounds. Additionally, this cable features double-shielding to minimise interference and 100 per cent aluminised Mylar foil shielding to securely ground the cable. Although this cable features 24-karat gold platings to prevent corrosion while optimising its electrical conductivity, the Monster MC 400SW produces a quality transfer rate from its solid core of copper encased in a wire network.
---
| | |
| --- | --- |
| 5 | Ixos XHK235 Subwoofer Cable |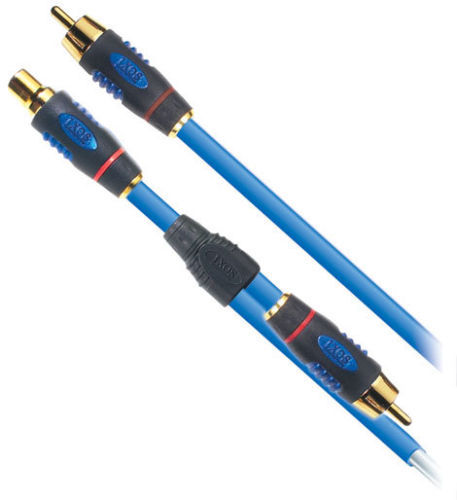 Featuring twisted-pair technology, the Ixos XHK235 Subwoofer Cable is one of the most prominent cables for noise reduction. However, that is not its only beneficial feature, as this cable utilises high-grade Pure Crystal Oxygen-Free Copper (PC-OFC) conductors that improve the audio integrity from the receiver to the subwoofer, enhancing even the smallest details in the sound. Furthermore, its aluminium-Mylar shielding allows this cable to function in extreme environments while helping to optimise connectivity and signal transfer.
---
One problem that many consumers discover when running long lengths of cable to their systems is the loss of sound that occurs. However, with the QED QUNEX P-SW cable, consumers can experience a combination of tightly woven braids and aluminium Mylar foiling that provides a high level of screening and accurate signal transfer over long cable runs. Furthermore, this cable features a dual-balanced geometry of oxygen-free copper conductors and a triple shield of oxygen-free copper dual braids.
---
How to Buy Audio Subwoofer Cables on eBay
With the benefits that come from having a quality
audio subwoofer cable
, you can experience your sound system or home entertainment system with clear, stunning sound and deep bass. Fortunately, you can discover a whole array of subwoofer cables right on
eBay
. To begin searching effectively, you only need to locate the search bar and enter keywords specific to the products that you want. Furthermore, you can narrow the listings you receive by utilising eBay's Advanced Search Features as well. Once you have found an attractive product, always examine its product description to make sure that the cable works well with your current sound system, and if you ever have any questions regarding a product, you can also use the Ask a Seller option.