To complete the perfect casual outfit, a man needs to wear the right belt. Casual wear belts come in a wide array of types to suit each man's personal sense of style. Compared to dress belts, casual wear distinguish themselves with patterns, braids, exotic animal skins, and large buckles. For those who are clueless about the best belt to complete their look, consider going for any of these top
casual wear belts
. Whether bought on eBay or straight from racks of the designer, any of these belts may just be what you need to take your sense of style to the next level.
| | |
| --- | --- |
| 1 | Burberry London Embossed Reversible Leather Belt |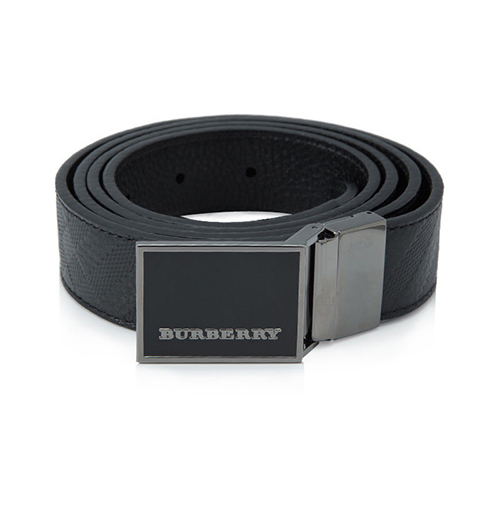 This Burberry London belt is reversible, making it great for both formal and informal occasions. Made from full grain leather, this black Burberry belt features subtle plaid embossed detailing on one side for casual wear and impeccable tailoring on the other for formal wear. This Burberry London Embossed Reversible Leather Belt is an excellent choice for men looking for a versatile silver-tone buckle belt that they can take from morning to night.
---
| | |
| --- | --- |
| 2 | Ralph Lauren Sportsman Braided Belt |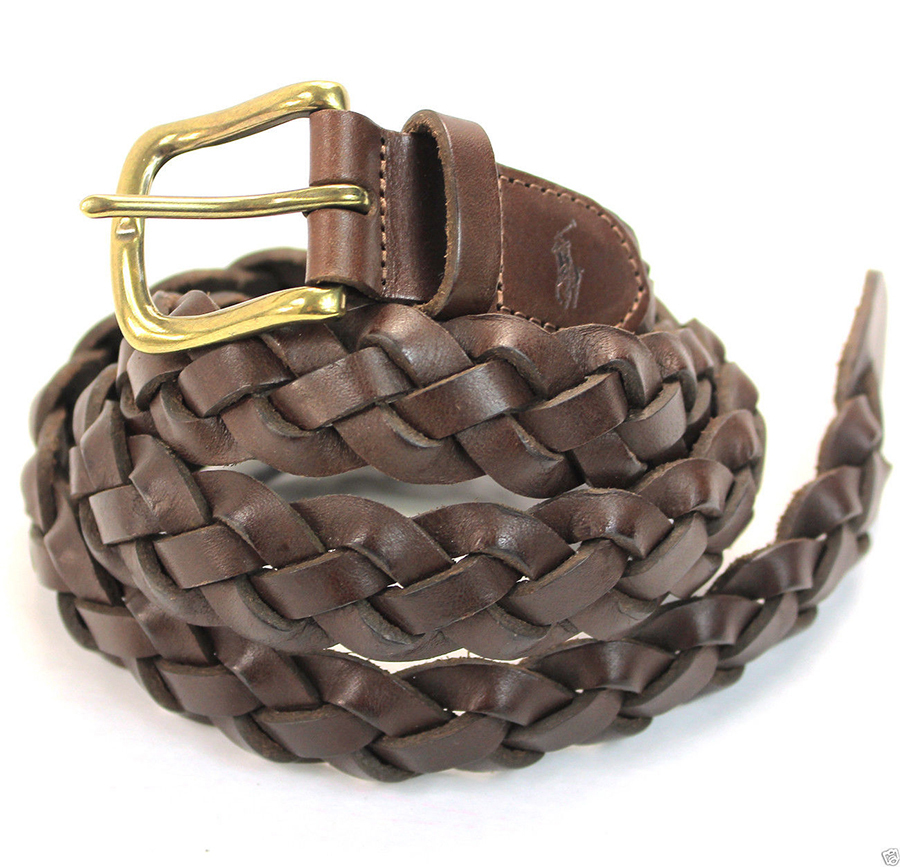 For the man looking for a preppy look, the Ralph Lauren Sportsman belt is great for casual wear. Made from soft leather, the Sportsman belt is braided and features a rectangular buckle. This 4-cm wide, single-prong belt also has a pointed tip and comes in two colours: tan and brown. Men who are uncomfortable with pre-punched holes to fit their waist size should find that the braided belts generally have a better fit because the buckle prong can be inserted anywhere throughout its entire length.
---
| | |
| --- | --- |
| 3 | The Lowlife of London Shrink Black Belt |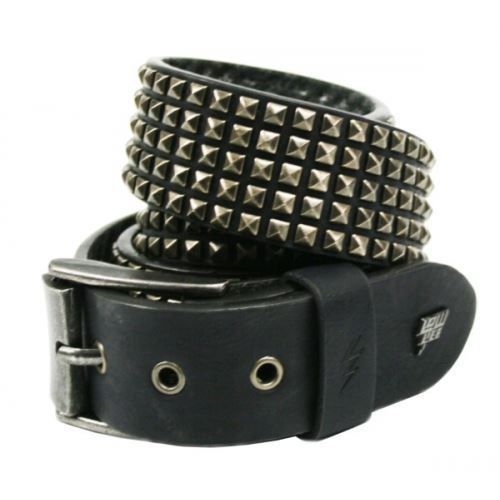 The Lowlife of London Shrink Belt is a favourite among artists, musicians, skateboarders, and more. Made from faux leather, the Shrink belt comes in a variety of colours, such as black word stud, matte black, black gunmetal red, and black pewter, among others. With its stud details and removable buckle, it is fantastic for men who enjoy belts that make a statement. Apart from the Shrink belt, Lowlife of London carries many types of belts perfect for those who live the alternative lifestyle.
---
| | |
| --- | --- |
| 4 | Polo Ralph Lauren Ribbon Belt |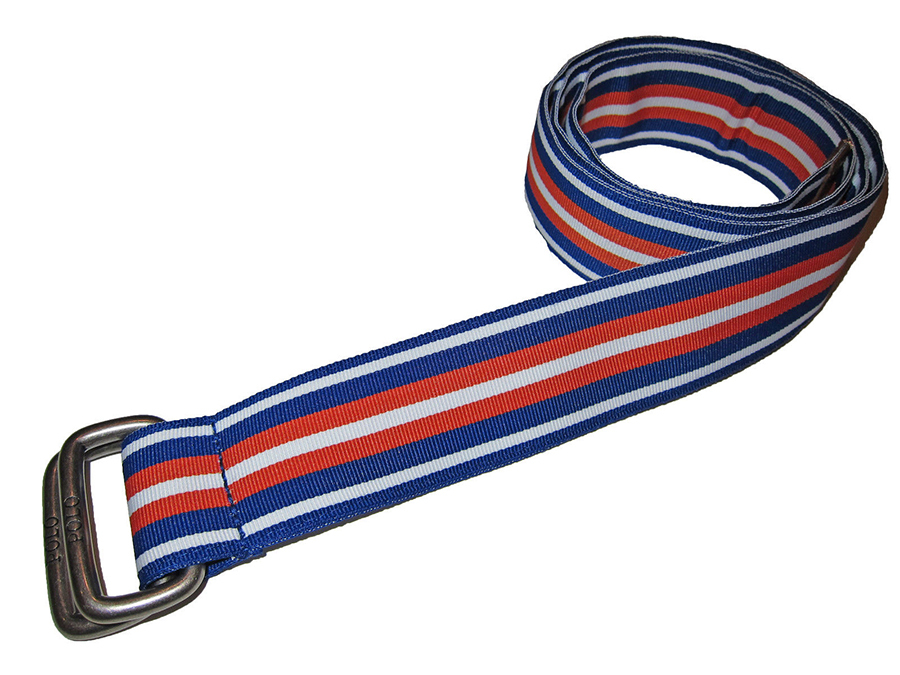 Men who fancy wearing sporty casual wear should consider looking at the Polo Ralph Lauren Ribbon Belt. This striped belt can be paired with navy shorts for a walk in the park or when out sailing in the open ocean. It is fastened with a silver D-ring with a Polo Ralph Lauren stamp. The brand stocks ribbon belts in a wide range of colours, offering bright designs for the more adventurous along with classic ones.
---
| | |
| --- | --- |
| 5 | Anderson's Multi-Colour Woven Belt |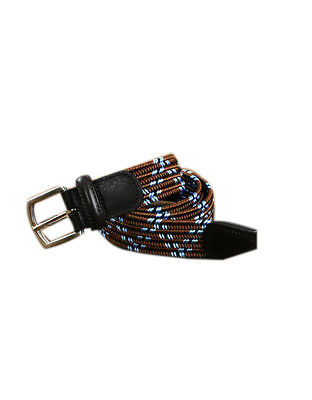 Those who enjoy a splash of colour on their belts should consider the belt">Gucci leather belt. Made from smooth calfskin leather that only gets better with age, this belt features embossed suede and a silver-tone buckle. Not only can this belt be used every day, it also comes in a wide range of colours. Whether worn with a pair of jeans or chinos, this belt is a stunning addition to any wardrobe.
---
Overview of Casual Belt Features
Men who are thinking of purchasing a casual belt should be aware of its defining features. They normally have a larger buckle to complement bulkier jeans. When it comes to buckle style, they can range from a D-ring, slider, to other fancy buckles. Apart from leather, casual belts can also be made from canvas, fabric, and other materials. Lastly, casual belts normally have more embellishments and designs compared to dress belt, which is often limited to smooth leather.
How to Buy Casual Belts on eBay
Shopping for casual belts is fast and easy on eBay. Whether you are looking for a
Hugo Boss classic belt
or a Ralph Lauren braided one, eBay offers a wide variety from both local and international sellers. Search for a belt and narrow down the search results by selecting the relevant filter options for price, location, condition, brand, and other preferences. You may also want to check eBay Deals on Men's Fashion to find terrific belts and other accessories at reasonable prices. Complete your look with the proper casual belt today by shopping on eBay.