The heart of most home entertainment systems is a DVD player. Because of the large number of styles and players to choose from, selecting the right DVD player can be difficult. One consideration when selecting a new player is the type of features offered, which can vary greatly from machine to machine. While many DVD players are limited on the specific types of formats and discs that can be used, some of them provide a richer entertainment experience by playing a large number of formats, from DivX to MP3 playback, and the ability to play
DVD discs
from multiple regions.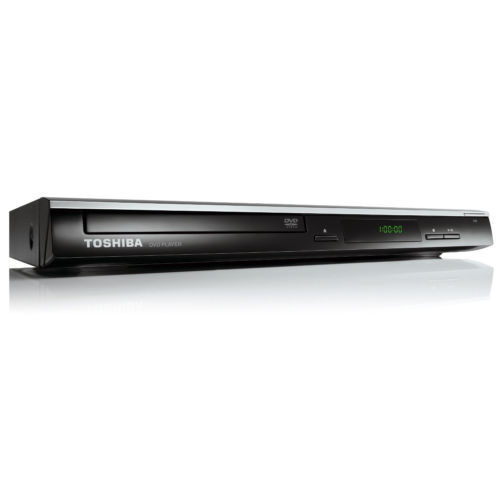 The Toshiba SD1015 offers DVD playback in a variety of formats. It features a sleek black design that looks good as part of any entertainment system. Among this DVD player's features is the ability to play DVD+R and Xvid files with 3D virtual surround sound and 1080p upscaling. The Toshiba SD1015 is a popular choice amongst movie lovers because of the picture clarity, as well as the player's support for multiple region DVDs and the easy setup process.
---

Designed to fit into small spaces, the DVP-SR750H from Sony features HDMI output and near HD quality video. While this unit does not offer Blu-ray support, it does accommodate a number of other file formats like MPEG-4 and Xvid. The popularity of the Sony DVP-SR750H comes primarily from its picture quality and quiet operation, as well as the unit's DVD memory function and USB connectivity.
---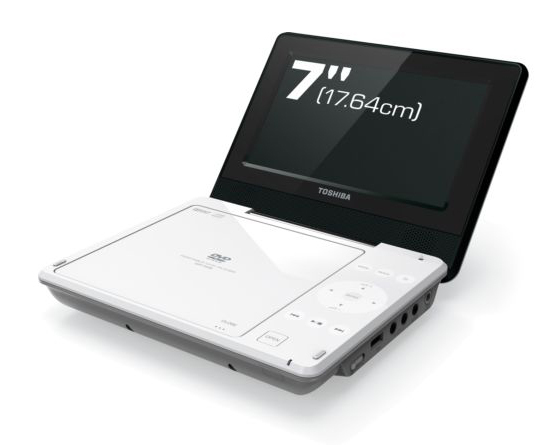 Consumers on the go often look for a portable DVD player like the Toshiba SDP77.. This small device features a hinged case and the ability to play standard DVD discs as well as MP3s. This player can play non-DVD files via either CD-R or DVD-R optical discs, or from a USB device. The Toshiba SDP77 features long battery life and typically lasts for more than 4 hours of continuous play time. The fact that the unit is lightweight and attractive also makes it a much-loved DVD player.
---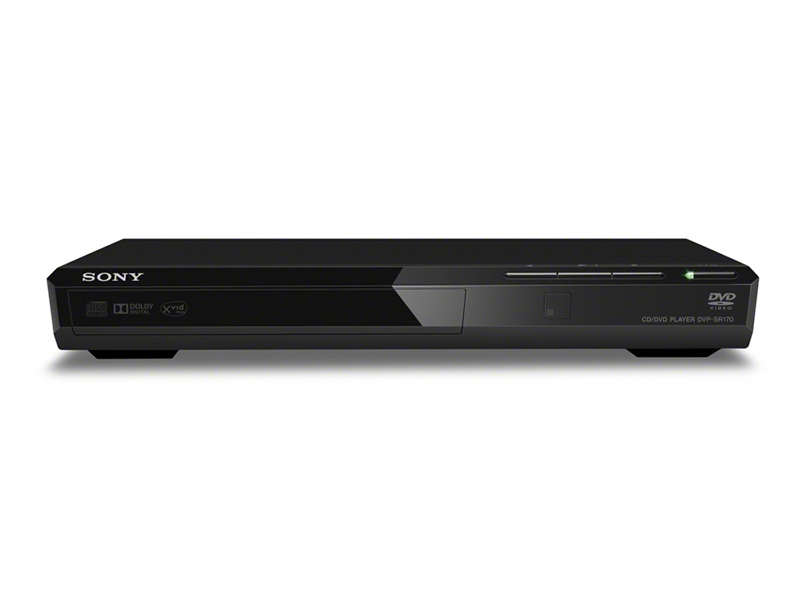 The compact design of the Sony DVP-SR170 makes it a good DVD player for small spaces. This player offers playback of the most common formats, including MPEG-4 and MP3. Although the DVP-SR170 lacks smart features, it does provide multi-disc resume functions for up to six discs and digital audio output for connecting to surround sound systems.. It also features a DVD memory function, giving owners the ability to resume a movie at any time, even after turning off the player. It also features multiple region compatibility.
---
The Sony DVP-FX850 features an 8-inch LCD screen. The DVP-FX850 provides playback support for a large number of different formats. Among this player's features are a built-in screensaver mode, front panel LCD display, and headphone output. Aside from the portability of the Sony DVP-FX850 DVD player, consumers generally favour the unit's sleek, modern look. The compact design is good for carrying around, especially considering the player's more than 6-hour battery life from a single charge.
---
Unlike some portable DVD players,, the Bush BDVD8310X ooffers only basic DVD playback support. Although it plays standard DVDs, it lacks a USB port for playing personal files. The BDVD8310X features a shock resistant case and a 10-inch TFT LCD screen. The BDVD8310X player is popular primarily due to the large 10-inch screen, and the sharp picture quality that the player provides.
---
Comparing DVD Player Features
One of the most common features consumers look for when purchasing a DVD player is the ability to play non-standard file formats. USB and MP3 support are also common. With so many DVD players to choose from, features generally play a large role in decision-making. Not all players offer the same features, however. Consumers should check the product specifications to ensure that the player of choice can perform as expected before purchasing a new or used DVD player.
How to Buy a DVD Player from eBay
A large number of DVD players are available on eBay, in both new and used condition. When looking for a player to purchase, consumers should be sure to check not only the condition of the item itself, but also the specifications. Postage costs and times may vary, as well, which is another consideration to remember. Some sellers even offer free postage, however, so be sure and check for that when purchasing a DVD player on eBay. A number of accessories are also available, from HDMI cables to remote extenders, allowing the consumer to set up their home media system.